Ngoc Trai Villas for sale in Vinhomes Ocean Park
Ngoc Trai Villas for sale in Vinhomes Ocean Park
Built in the most expensive subdivision of the coastal urban city, Ngoc Trai Villas perfectly meet the standard living needs of the upper class. Here, every day is a complete vacation, full of excitement and happiness. The demand for finding Ngoc Trai Villas for sale in Vinhomes Ocean Park is increasing day by day.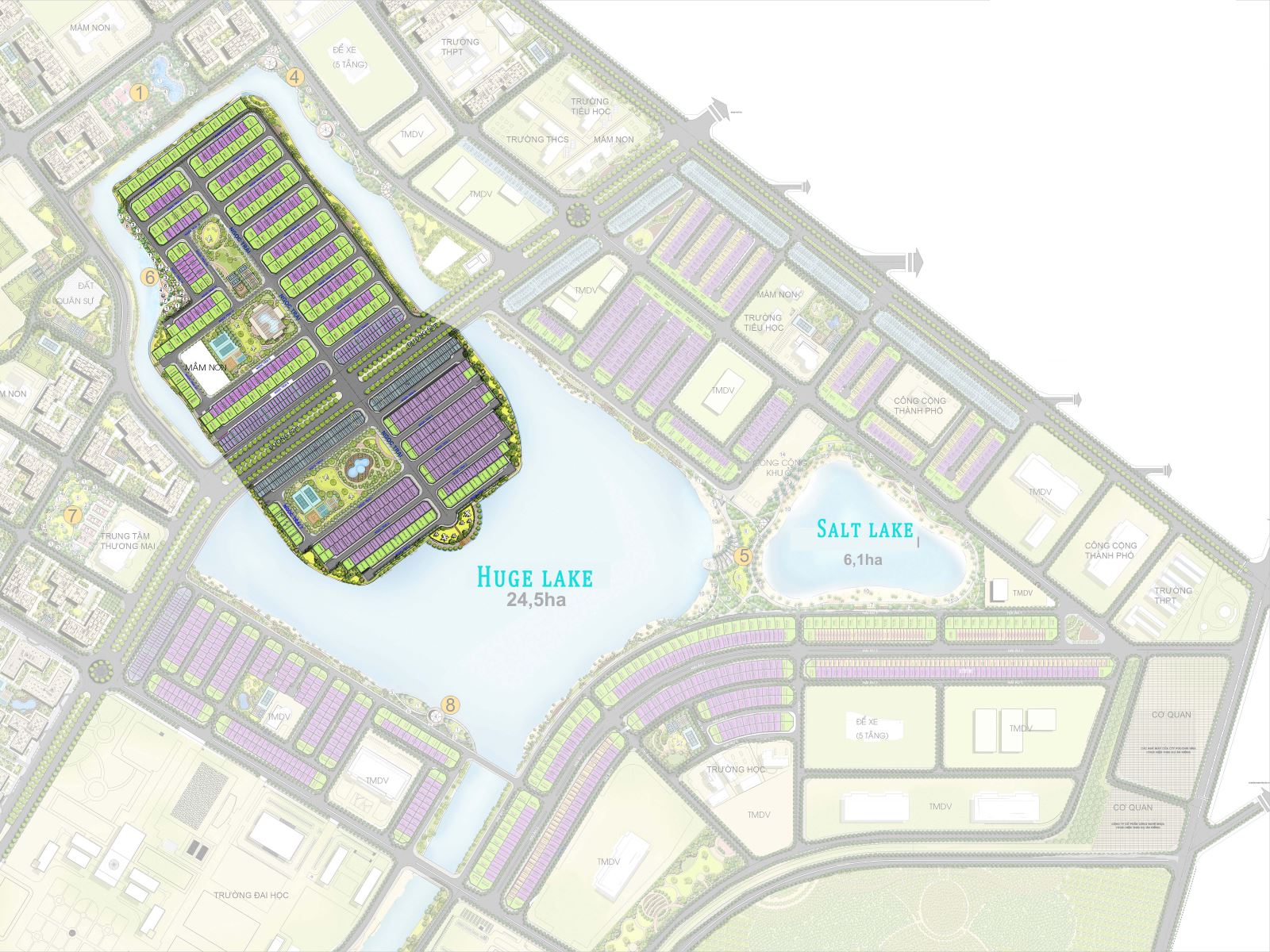 Overview of Ngoc Trai Villas for sale in Vinhomes Ocean Park
Ngoc Trai Villas Vinhomes Ocean Park belongs to the sub-area of ​​the same name of the project - which is likened to a "resort oasis" of the City of Lake and Sea, inheriting all the advantages of location here.
Accordingly, Ngoc Trai sub-area possesses coordinates that cannot be more beautiful when located right in the center of the mega-urban area, and is also one of the only closed sub-zones in Vinhomes Ocean Park, creating a relaxing living space. and privacy for elite owners.
More specifically, Ngoc Trai sub-area is surrounded by a system of ecological rivers and freshwater lakes with 24.5 hectares of white sand. At the same time, owning the sides adjacent to the "river" is the factor that opens up the ideal view for the Ngoc Trai duplex villas, providing a spacious, fresh, and always full of energy living space. positive.
In addition, with the advantage of being located next to the 52m arterial road, owners of Ngoc Trai villas also have the ability to easily connect with dynamic great utilities such as 6.1ha saltwater lake, sea, lake, etc. Vincom Mega Mall, a park system with hundreds of multi-function exercise machines...
Regarding the specific location of Ngoc Trai Villas Vinhomes Ocean Park, this type of real estate is interspersed with single-family villas in the northwest part of the sub-area. In the Southeast - the other half of the Ngoc Trai sub-area, duplex villas are concentrated here and are planned in rows of houses running parallel to the asynchronous landscape system.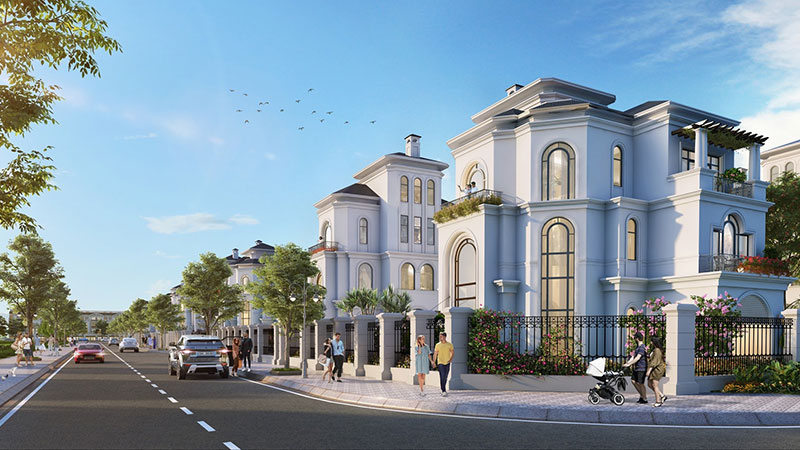 The Mediterranean architectural style has put on the Ngoc Trai Villas a simple and elegant whole but still hides the beauty and beauty in the small details that are done meticulously and skillfully. such as arched windows, balconies, and softly curved iron fences…
All create a living space in harmony with each line, perfectly depicting the picture of typical villas of Southern Italy - full of romance and dreams.
Privileges of the owner of Ngoc Trai Villas in Vinhomes Ocean Park
The attraction of Ngoc Trai Villas sub-area comes not only from the dreamy Mediterranean style but also in the high-class ecological space with a complete and synchronous utility system.
Owning Ngoc Trai Villas, the quintessential owner is fully entitled to enjoy outstanding Vinhomes Ocean Park facilities such as:
+ System of 24.5 ha white sand lakes and ecological rivers
+ Large green garden
+ Nursing garden for the elderly community
+ Outdoor BBQ garden
+ Sports facilities such as 04 tennis courts, 12 badminton courts, 03 basketball courts, 02 outdoor swimming pools, outdoor gym
+ Kindergarten to nurture young talents
+ Playground for children
+ These utilities can be considered an expensive "gift" for the future owners of Ngoc Trai Villas Vinhomes Ocean Park, contributing to improving the quality of life for the quintessential civilized community.
Conclude for Ngoc Trai Villas for sale in Vinhomes Ocean Park
Ngoc Trai Villas Vinhomes Ocean Park deserves to be a stopover for the elite community - residents who possess a trendy style and love the living space of a "5-star resort" in the heart of a world-class urban area.
Land area:

282 m2,

Bedrooms:

4,

Bathrooms:

4

It is can not be denied that 89 billion VND (~4 million USD) is a big amount of money. However, for a smart investor, it is exactly an opportunity. Especially with our Expensive but Worthy Ngoc Trai villa for sale in Vinhomes Ocean Park

Land area:

275 m2,

Bedrooms:

4,

Bathrooms:

4

It will be very convenient when your family lives in a huge house. That is why today we want to introduce the Humongous Ngoc Trai Villa for lease in Vinhomes Ocean Park urban city

Land area:

170 m2,

Bedrooms:

4,

Bathrooms:

4

Do you want to own the seaside villa in the middle of Hanoi? We have Seaside Ngoc Trai Villas for sale in Vinhomes Ocean Park for you.