VILLAS FOR RENT IN VINHOMES RIVERSIDE - FINDING IN 2023
Vinhomes Riverside Long Bien is one of the first urban area in Vietnam which possesses luxurious riverside villas with beautiful and charming designs of Venice city in Italy. Villas for rent in Vinhomes Riverside can be on par with high-class villa project in the world. Vinhomes Riverside villas for rent provide a peaceful escape from the hustle and bustle of working life and create the opportunity to live a self-sufficient lifestyle in one of the most picturesque landscapes of the project.
OVERVIEW OF VINHOMES RIVERSIDE PROJECT
Name: Vinhomes Riverside

Investor: Saidong Urban Development and Investment JSC, an affiliate of Vingroup – leading investor in Vietnam

Location: Phuc Loi ward, Phuc Dong, Viet Hung, Long Bien district, Hanoi

Scale: Vinhomes Riverside has total area of 183.5ha, is a villa ensemble of the urban area.

Ownership: Forever for Vietnamese

Financial support: Vietnam Technological and Commercial Joint Stock Bank – Techcombank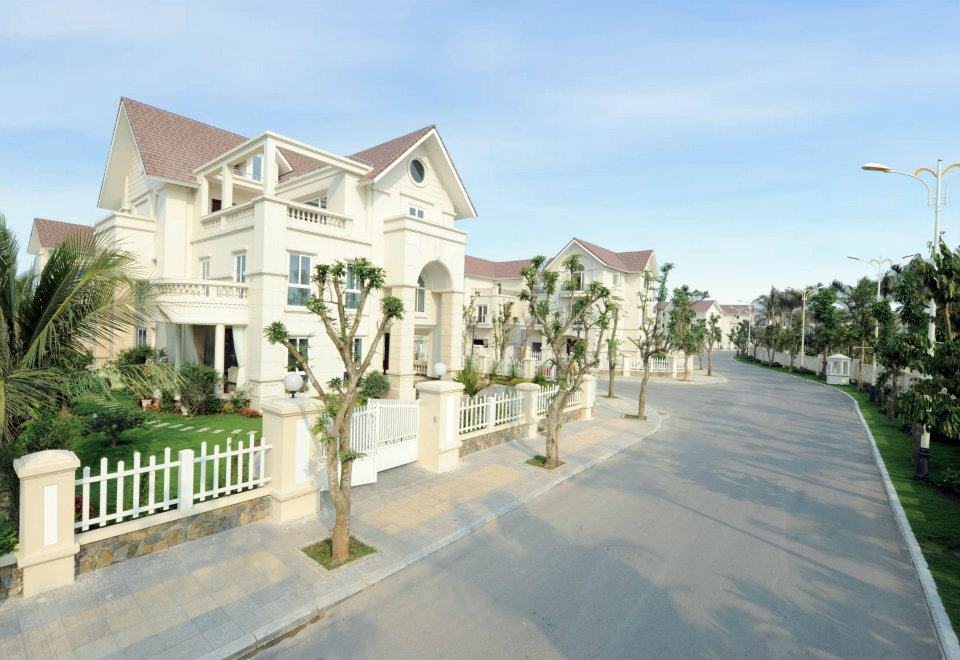 Vinhomes Riverside Long Bien - Villas Houses for rent in Vinhomes Riverside
VILLAS/ HOUSE FOR RENT IN VINHOMES RIVERSIDE LONG BIEN
- Vinhomes Riverside villa system: Queen's Crape-myrtle (Bang Lang) Villas; Flamboyant (Hoa Phuong) Villas; Milk-white Flower (Hoa Sua) Villas; Orchid (Hoa Lan) Villas and Sakura (Anh Dao) Villas.
- Types of villas: Detached and semi-detached villas, from 3 bedrooms
- Area of villas: from 111m2 – 2000m2
- Villa status: completed with basic furniture. Customers can feel free to choose villas with furnished or unfurnished status
- Facilities and services upon request: cleaning services, gardening serviced, internet, cable TV….
Leasing fees of Vinhomes Riverside villa for rent are ranging from 1000$ to 7000$ denpending on the are, interior design and the agreement between the tenant and landlord. And the cost to own a villa for sale in Vinhomes Riverside is from 68 million to 200 million dongs per square meter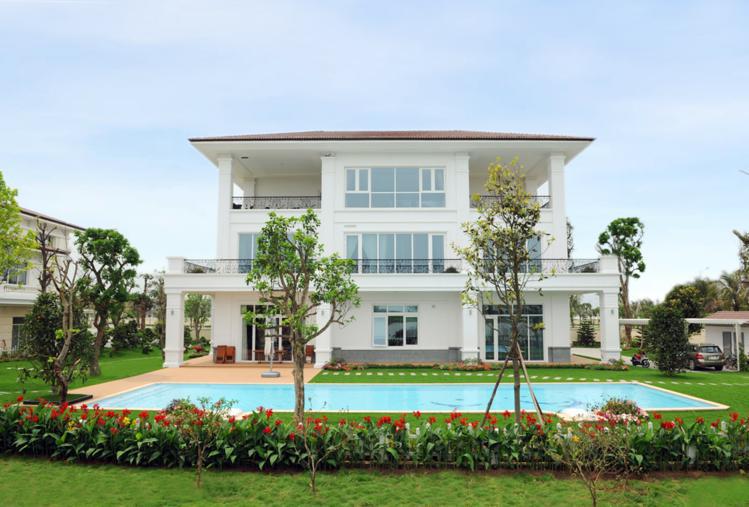 Villas for rent in Vinhomes Riverside
Living room in Vinhomes Riverside Villa for rent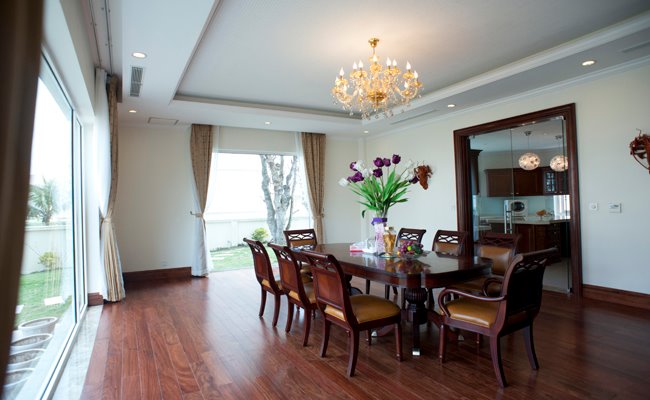 Dining room of each villa for rent in Vinhomes Riverside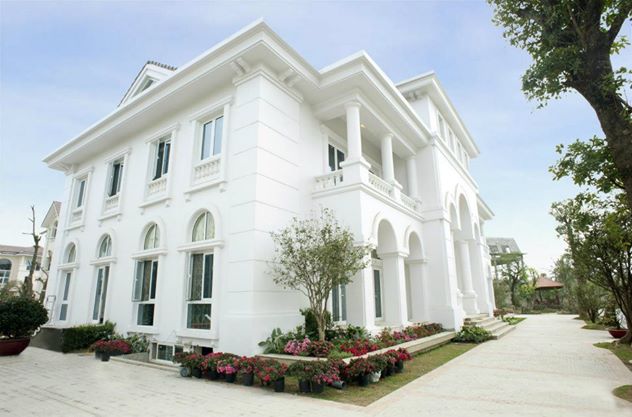 Detached villas house for rent in Vinhomes Riverside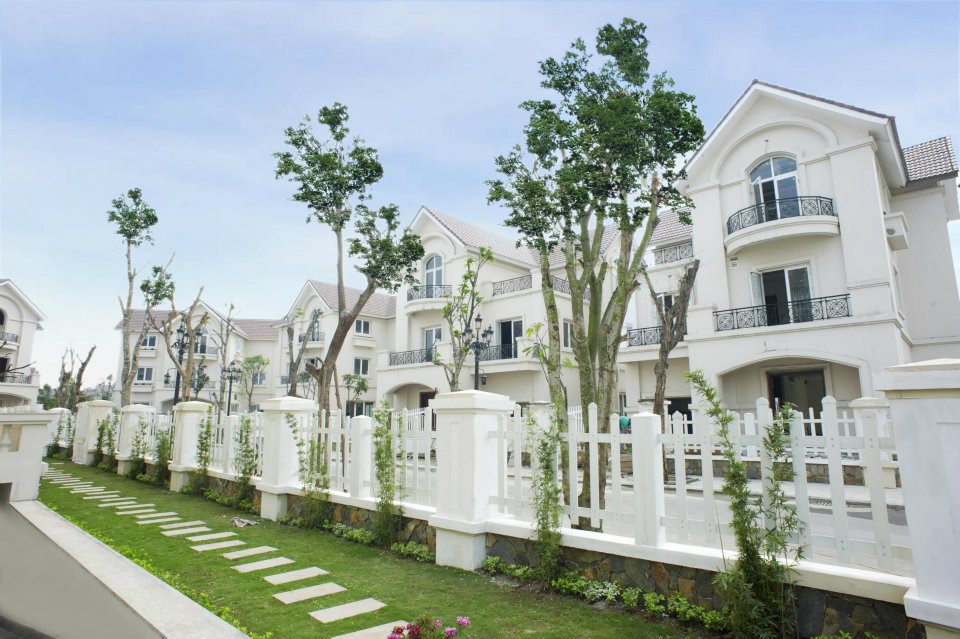 Semi-detached - rental villas house for rent in Vinhomes Riverside
Each villa is designed with romantic neoclassical architecture style in international standards to bring unique and luxurious spaces for people living in Vinhomes Riverside. Details of 5 main villa zones are:
- Hoa Phuong villas: 226 villas with 6 areas from HP1 to HP6, sizes from 200m2 – 600m2
- Hoa Lan villas: 219 villas with 9 areas from HL1 to HL9, sizes from 190m2 – 526m2.
- Bang Lang villas: 90 villas with 12 areas from BL1 to BL12, sizes from 250m2 – 900m2
- Anh Dao Villa: 366 villas with 8 areas, sizes from 145m2 – 300m2
- Hoa Sua villas: over 300 villas with 11 areas from HS1 to HS11, sizes from 200m2 – 350m2
Especially, all House in Vinhomes Riverside for rent have breathtaking river view surrounded by private lovely garden and beautiful man-made canal system in order to create fresh and tranquil living environment for all residents.
AMENITIES THAT YOU INHERIT WHEN RENTING VILLAS IN VINHOMES RIVERSIDE
Vinhomes Riverside brings residents peaceful and luxurious living spaces surrounded by lush garden and charming lake and canals. Besides, residents can enjoy outstanding amenities with international standard when living in Vinhomes Riverside Villas including: international school, shopping mall, cinema, gym, spa, outdoor/indoor swimming pool, golf court, tennis court…
The landscape of rivers and trees at Vinhomes Riverside creates an ecological and peaceful life for the elite community that has strict standards for a place to live.
At the moment, there are a lot of villas for rent in Vinhomes Riverside which can satisfy any requirement of customers. Please contact us for more information.
Support: 0986 720 720
See more: House for rent in Vinhomes The Harmony
List of properties for rent