5 factors about villas for sale in Vinhomes Riverside
(Update: 1/21/2022 2:10:24 PM)
Vinhomes Riverside is one of the most luxurious and livable urban areas in Hanoi. This place owns a peaceful and delicate space with a methodically built and invested landscape. That is why so many foreign families have chosen this land to live in. If you are looking for villas for sale in Vinhomes Riverside, here are 5 factors to know it.
1. Basic information of villas for sale in Vinhomes Riverside
Of course, the first thing you need to do when buying a property is to learn the basics about it. That is true for villas for sale in Vinhomes Riverside. First of all, you must know about information about Vinhomes Riverside urban area:
Vinhomes Riverside is located in a prime location of the gateway to the East of the capital, from the urban area, residents only take a few minutes to go to 03 large bridges, Thanh Tri, Chuong Duong, Vinh Tuy, and directly connect to the city. inner city. On the other hand, the project also owns a location adjacent to important traffic axes such as No.5 National Highway, 1A National Highway, making it easy to go to neighboring provinces such as Hai Duong, Hung Yen, Bac Ninh, Thai Nguyen, Hai Phong... becomes more convenient, easier than ever.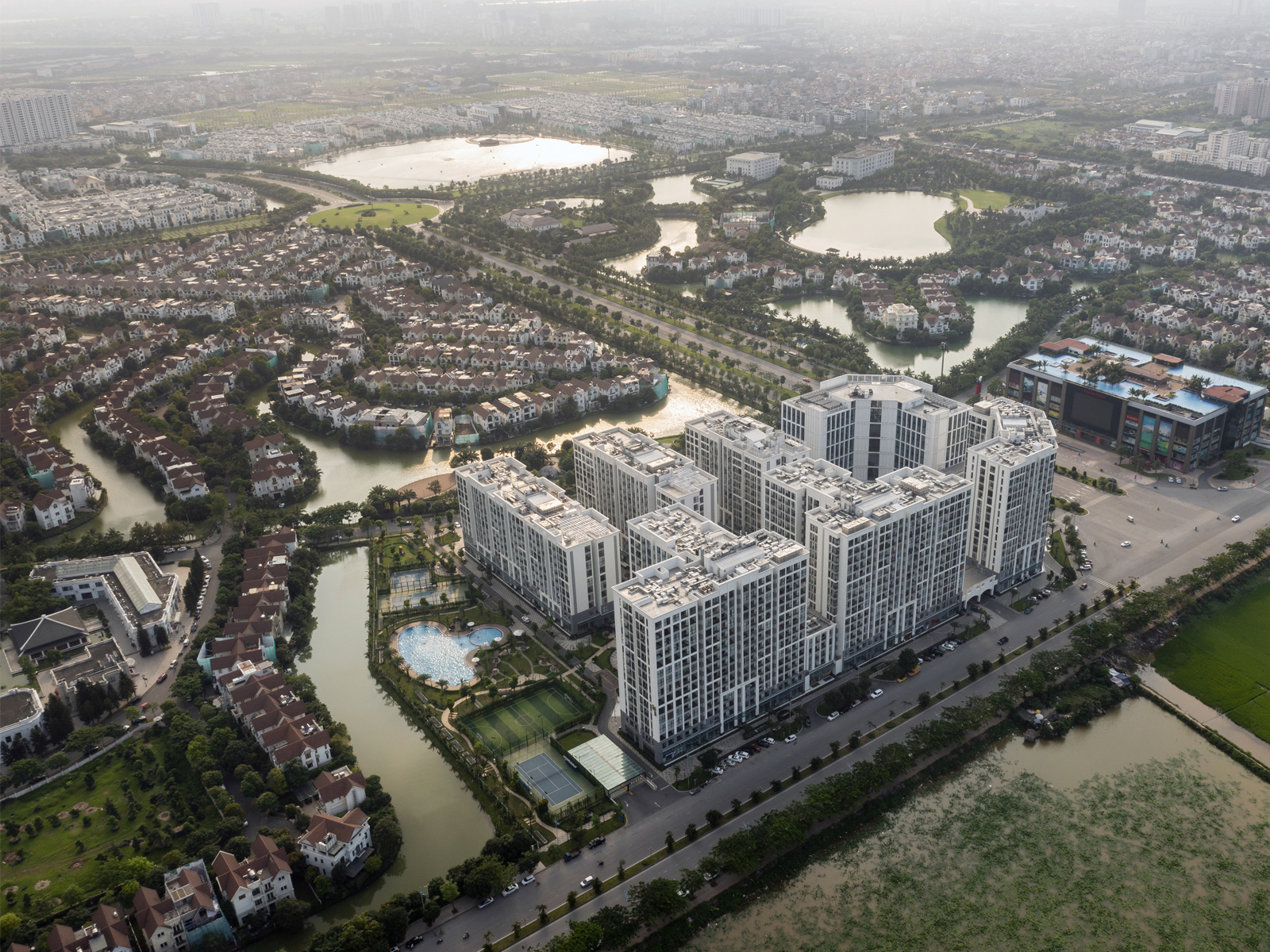 Vinhomes Riverside project owns comprehensive traffic connections. Surrounding the project are large streets, expanded with 6-8 lanes such as Doan Khue, Ngo Gia Tu, Chu Huy Man, Ring 2...which makes traveling extremely convenient. With such perfect infrastructure planning, this place is considered a rare urban area in Vietnam comparable to world-class cities.
As can be seen, the Vinhomes Riverside urban area is far enough away for residents to enjoy a relaxing and peaceful resort life, but also close enough to immerse themselves in the vibrant and bustling life of the center of Hanoi.
In addition, with the city government's development orientation for the period 2030 - 2050, the East will witness the appearance of a project of 04 bridges and 08 metro lines. That not only improves the quality of traffic here but also contributes to increasing the real estate value of projects in the area in general and Vinhomes Riverside in particular. Accordingly, the urban area possesses outstanding and sustainable profit potential, always topping the list of the most valuable real estate in the capital in the real estate market in the luxury project segment.
2. The Site of Vinhomes Riverside
Vinhomes Riverside owns 5 sub-zones including Bang Lang, Hoa Phuong, Hoa Lan, Hoa Sua and Hoa Cherry, with a total area of ​​up to 183.5ha. The single duplex villas here possess typical Western European architecture, mimicking the image of riverside floating houses in the world-famous Venice city.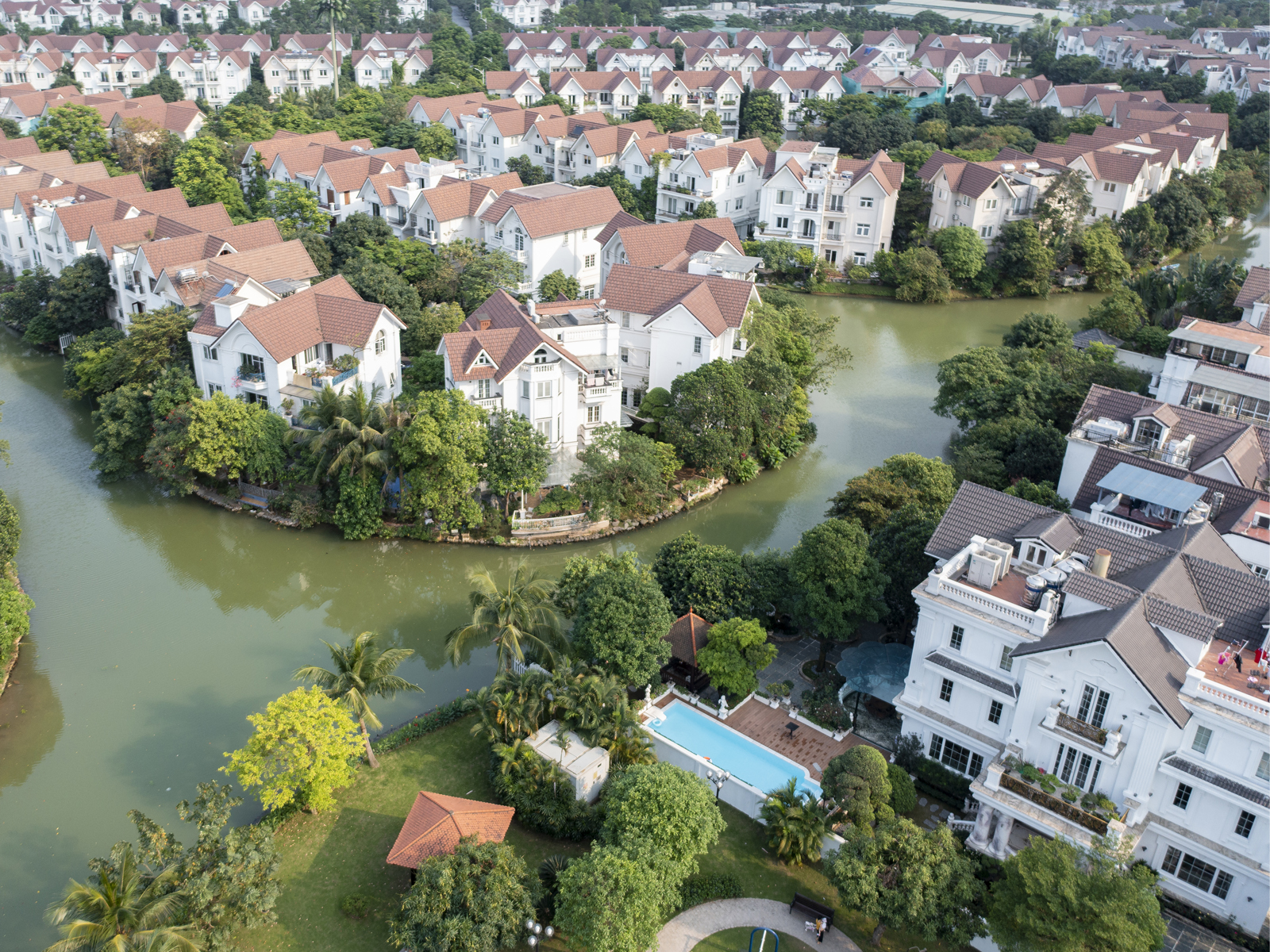 Bang Lang sub-area
Total area: 6.2ha
Scale: 114 villas (250 - 2000m2)
Height: 3.5 floors
Hoa Phuong sub-area
Total area: 11.2ha
Scale: 368 villas (154 - 629m2)
Height: 3.5 floors
Hoa Lan sub-area
Total area: 6.1ha
Scale: 219 villas (189 - 609m2)
Height: 3.5 floors
Hoa Anh Dao sub-area
Total area: 9.5ha
Scale: 365 villas (161 - 609m2)
Height: 3.5 floors
3. Design of villas for sale in Vinhomes Riverside
At Vinhomes Riverside, all villas are designed according to Italian architecture with luxurious and high-class beauty. In addition, each villa has a large garden, especially, 80% of the villas are located next to the large air-conditioned lake and ecological river, opening a picture of the romantic city of Venice right in the heart. Hanoi.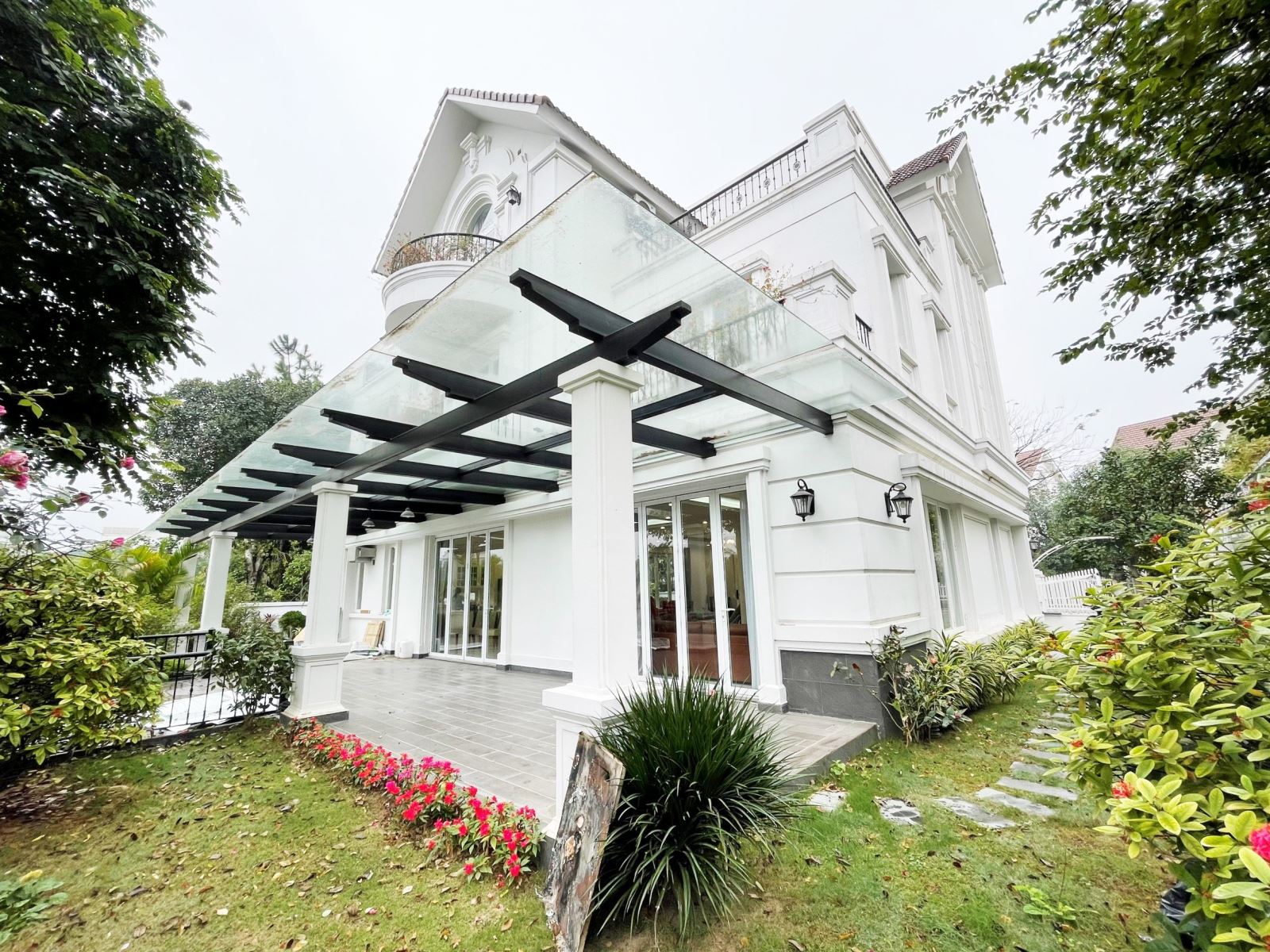 Villas for sale in Vinhomes Riverside are designed according to 4 architectures: Italy, Greece, France, Indochina. In which, 100% of the villas in phase 1 are of Italian architecture, while phase 2 is mainly Greek architecture. The villas in both phases are designed with a large garden, of which 80% of the villas are located by the ecological river and the large lake. With great advantages both in living space and design architecture, Vinhomes Long Bien villa deserves a long-term residence, exclusively for Hanoi's elite.
4. Vinhomes Riverside owns a unique ecological environment
Vinhomes Riverside is one of the rare luxury real estate projects that owns a class "eco-standard" living space in Hanoi - where the design is harmonious and balanced with nature, bringing residents Friendly life, close to nature.
Specifically, the urban area has a large green area, with an area of up to 100 hectares, prominent of which is a 12.4-hectare regulating lake and an ecological river stretching 18.6 km. With this plan, each resident living in Vinhomes Riverside can enjoy a green density of 60 - 70m2/person. This is the unique point of Vinhomes Riverside, and at the same time, something that no other project in Vietnam possesses.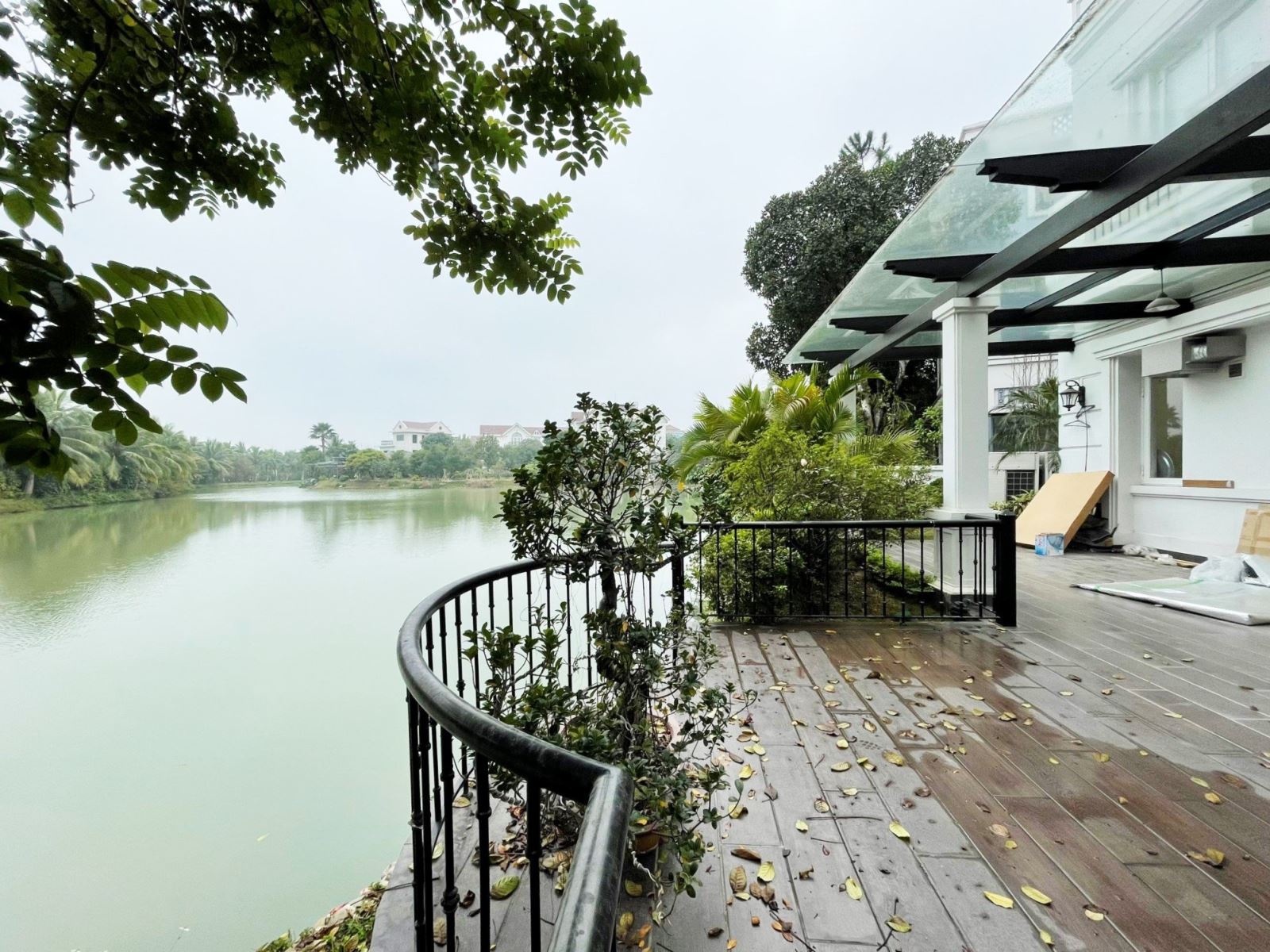 5. High-class facilities of Vinhomes Riverside
Besides the unique green space, Vinhomes Riverside also owns a chain of high-class Vinhomes utilities. Vinhomes Riverside utilities are planned closed, fully meeting the daily needs of residents from shopping, entertainment to sports, education without having to go far from home.
In addition, the 3-layer security system is an important factor in evaluating a high-class urban area, bringing a peaceful life and absolute peace of mind for residents. Specifically, each entrance and exit security gate of each sub-zone has a security gate, automatic barie, and license plate recognition camera. At each fixed time frame, a professional security team will patrol and check continuously to prevent even the smallest incidents that may occur in the urban area.
Besides, when it comes to high-class urban areas, the role of project management cannot be ignored. Well-trained and customer-centric, Vinhomes management board always does its job well: ensuring order and security - fresh living environment - high quality of life.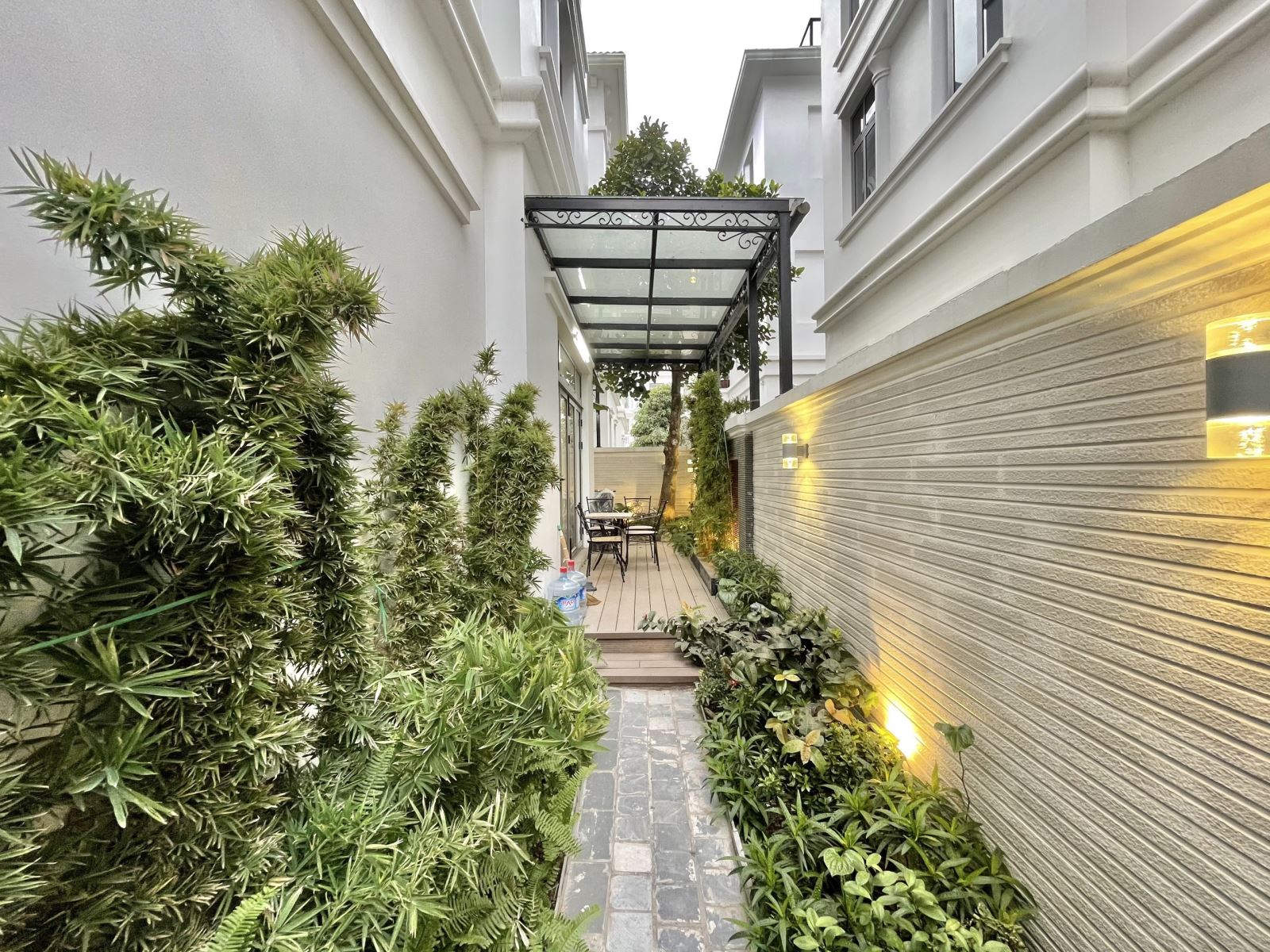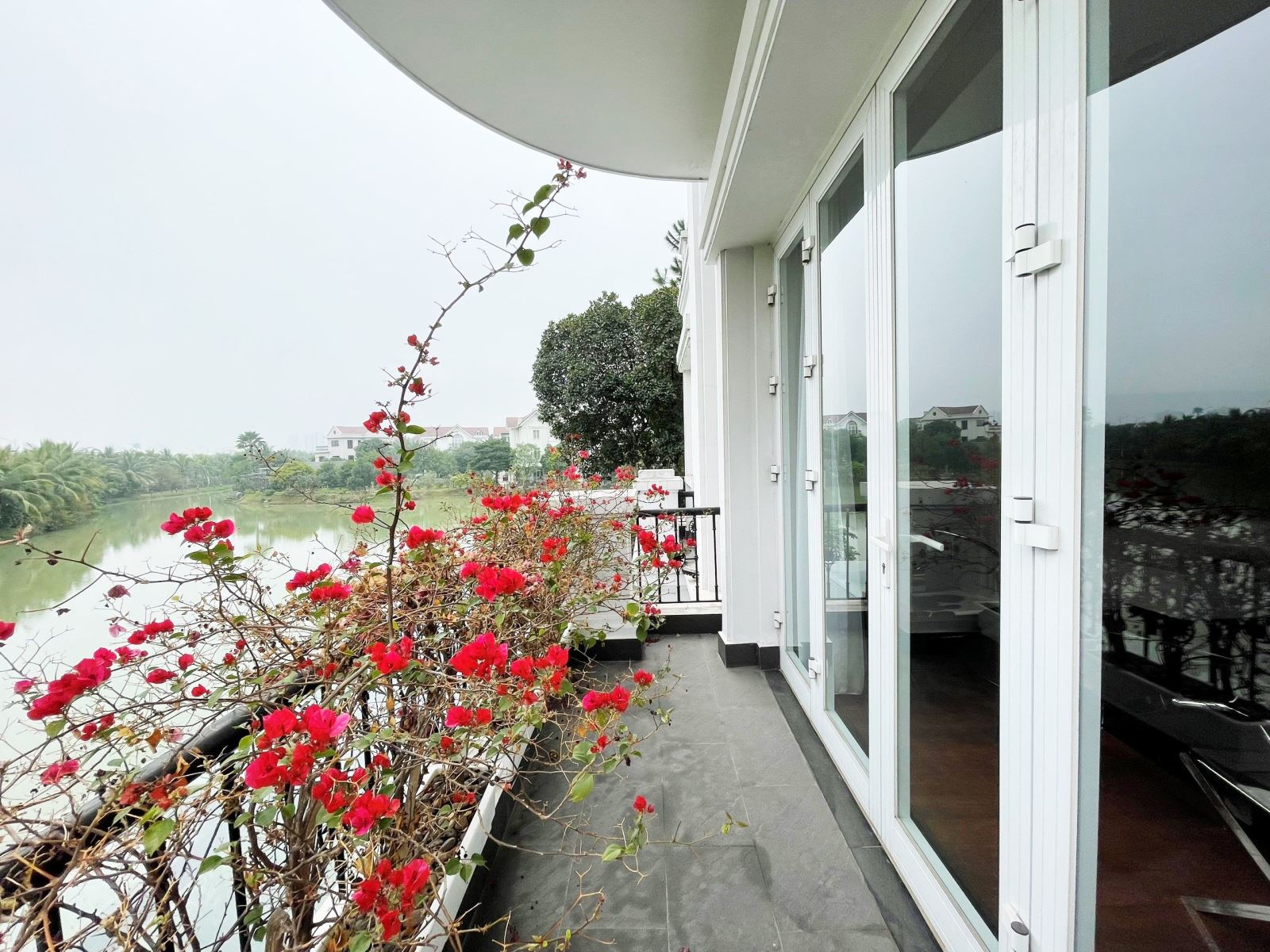 News