Single Villa Vinhomes Riverside - Creating an upper class living quality!
(Update: 3/24/2022 3:23:07 PM)
Buying a Vinhomes Riverside villa enjoys the privileges of the royal class. Vinhomes detached villa - Investment product line never stops being "hot"!
Location of single-family villa Vinhomes Riverside
Located right at the gateway to the East - the new center of the Capital. The project of single-family villas Vinhomes Riverside is the most advanced product line. Only for rich owners, affirming a new level of upper-class homeowners.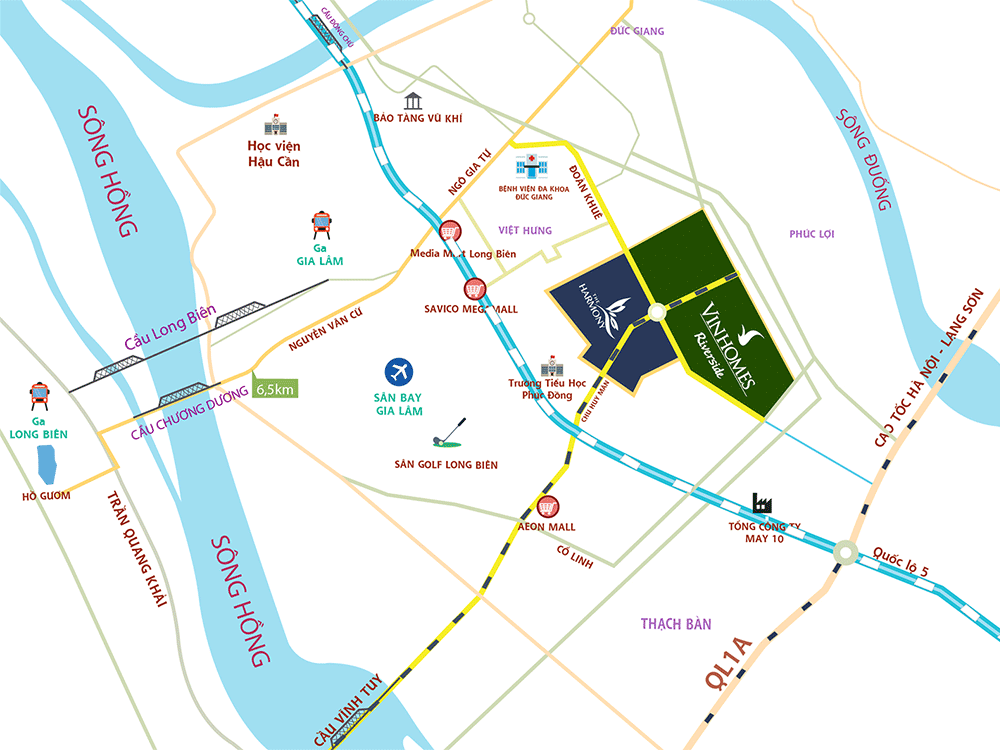 New information from the planning of the capital to 2050. The East of the Capital will be oriented as an administrative - commercial center for international transactions, high technology, and a modern urban area. The east of Hanoi city will put on a new outfit, bringing great development potential to the real estate market here.
The land price bracket and real estate supply in the housing segments were recorded with a strong breakthrough from Long Bien district. According to the latest news from the Ministry of Construction on housing and real estate market in the first quarter of 2021, said: "The average price of Long Bien real estate has increased by 50-70 million/m2. Areas of land Street surface, land near the planning area has touched the threshold of 100-120 million/m2".
The real estate segment at the licensed project is diverse. With the appearance of apartments, shophouses, and villas. Everything is well invested. Become a hot spot of the project real estate market.
Investing in buying and selling houses in Vinhomes Riverside always brings unexpected profits to customers. The project owns a large area, located in 4 wards of Long Bien district. Vinhomes Riverside detached villas with diverse products and a limited number of specific units. Very good return on investment. This is a destination that brings together successful residents and smart investors.
Exclusive privileges of individual residents of Vinhomes Riverside
The attraction of single-family villas in Vinhomes Riverside cannot be denied. Not only located in the "golden" location, but the design is also especially luxurious, the house site and the internal utility system are perfect. Meet almost all the needs of customers, according to the "strict" living standards of the upper class.
Own the original ecological environment
Vinhomes Riverside is a typical project for a rare urban area in Hanoi that owns a green ecological environment. With more than 100ha of green space and 12.4ha of regulating lakes and more than 18km of ecological rivers. Each resident at the project enjoys a green density of up to 70m2/person. Something that is rare in any urban area in Vietnam.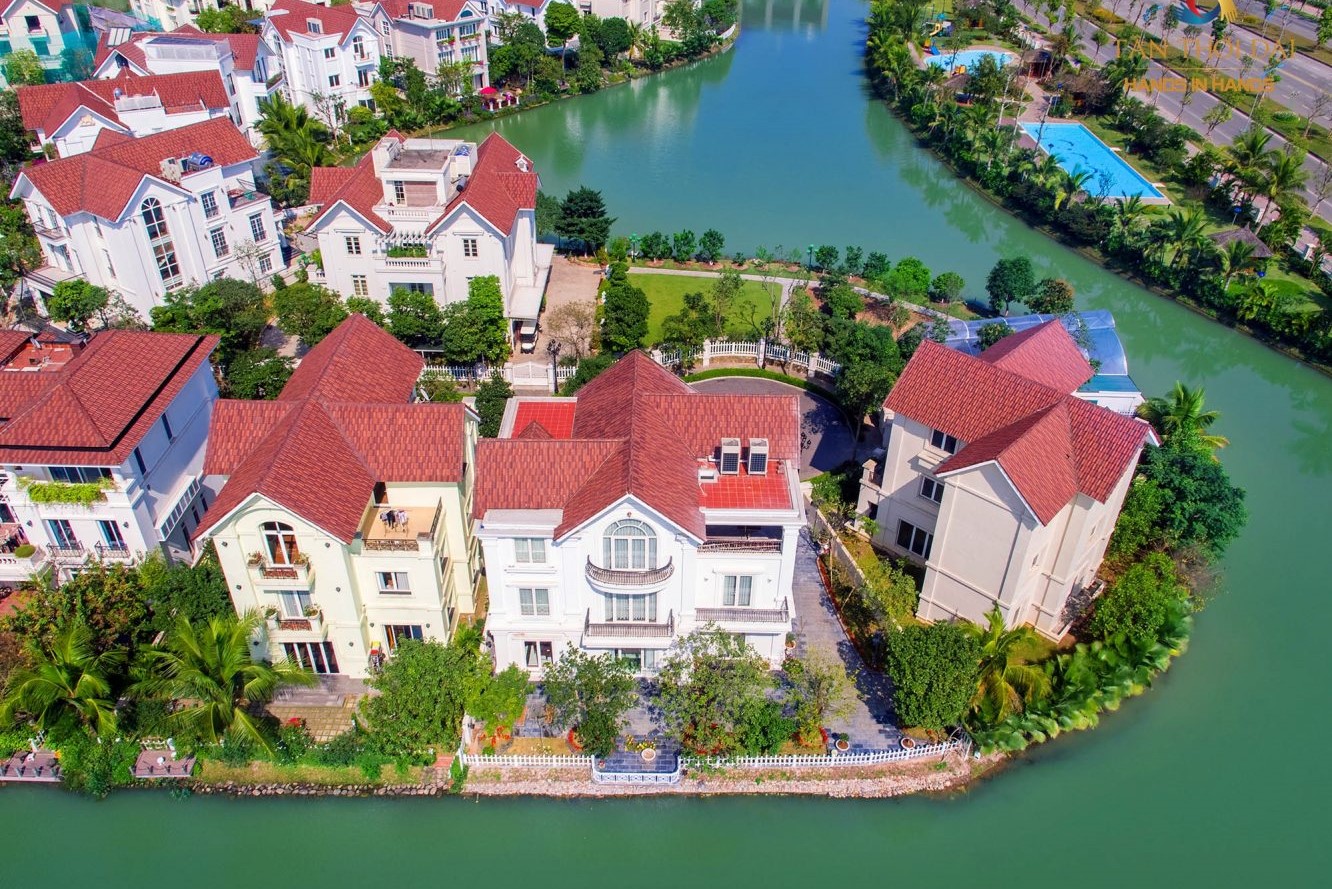 Jurassic Park Dinosaur Park
The park system is located on Hoa Phuong street. Jura Park is the most well-invested dinosaur park in Hanoi. This park project is a special privilege that the investor gives to the child residents at the project. Customers when buying a house in Vinhomes Riverside will enjoy all separate privileges with this high-class service and utility system.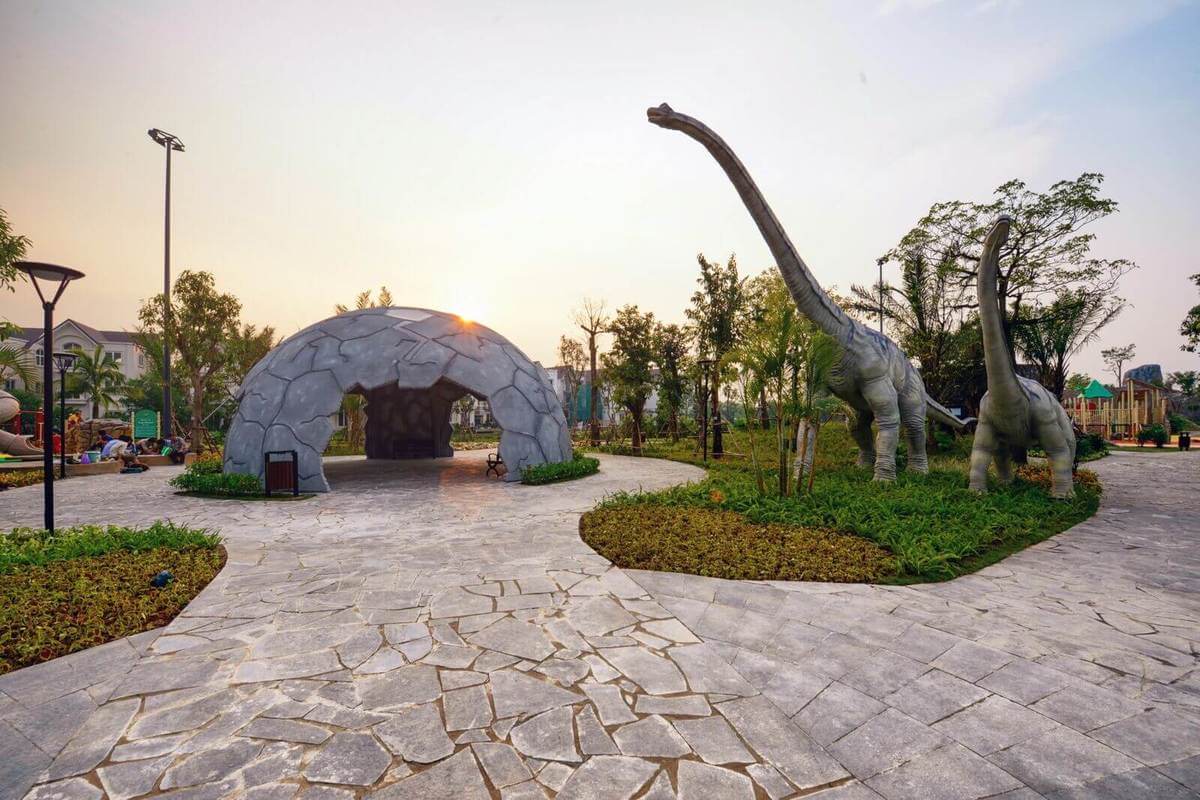 Built on a scale of up to 10 hectares, the park has many wax dinosaur models. Every model is meticulously shaped and polished. Typical wax dinosaur ecosystems such as Tyrannosaurus Tyrannosaurus; Brachiosaurus long-necked dinosaur; flying dinosaur Dimorphodon,...
Vincom Plaza Shopping Center
What everyone looks forward to when coming to Vin's project is the Vincom Mega Mall trade center. Located at the intersection of Chu Huy Man and Hoi Xa streets. Vincom Plaza Long Bien system has a total area of ​​up to 45ha. This is the convergence of many famous fashion brands from Vietnam and many countries around the world.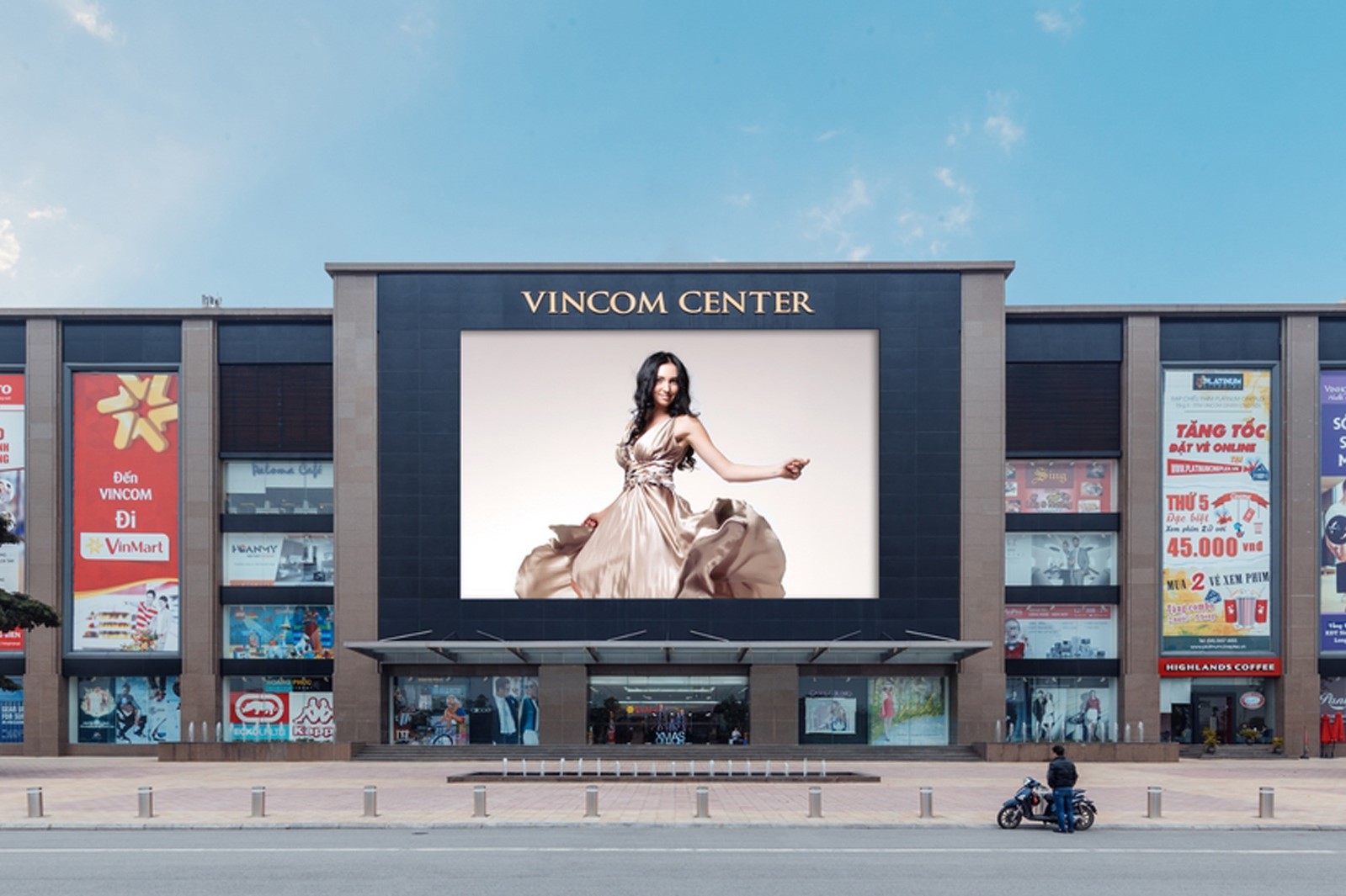 International Culinary and Convention Center Almaz
Located inside the Vinhomes Riverside area, the international culinary center is home to 6 high-class restaurants. With famous brands such as Huong Huong Xua; Tunglok Heen, Topaz Club; Ruby; Elegance Kimono; Bow Thai; the high-class food market Almaz Market; Convention Center with 7 large meeting rooms, accommodating up to 1,600 people will bring customers a perfect experience.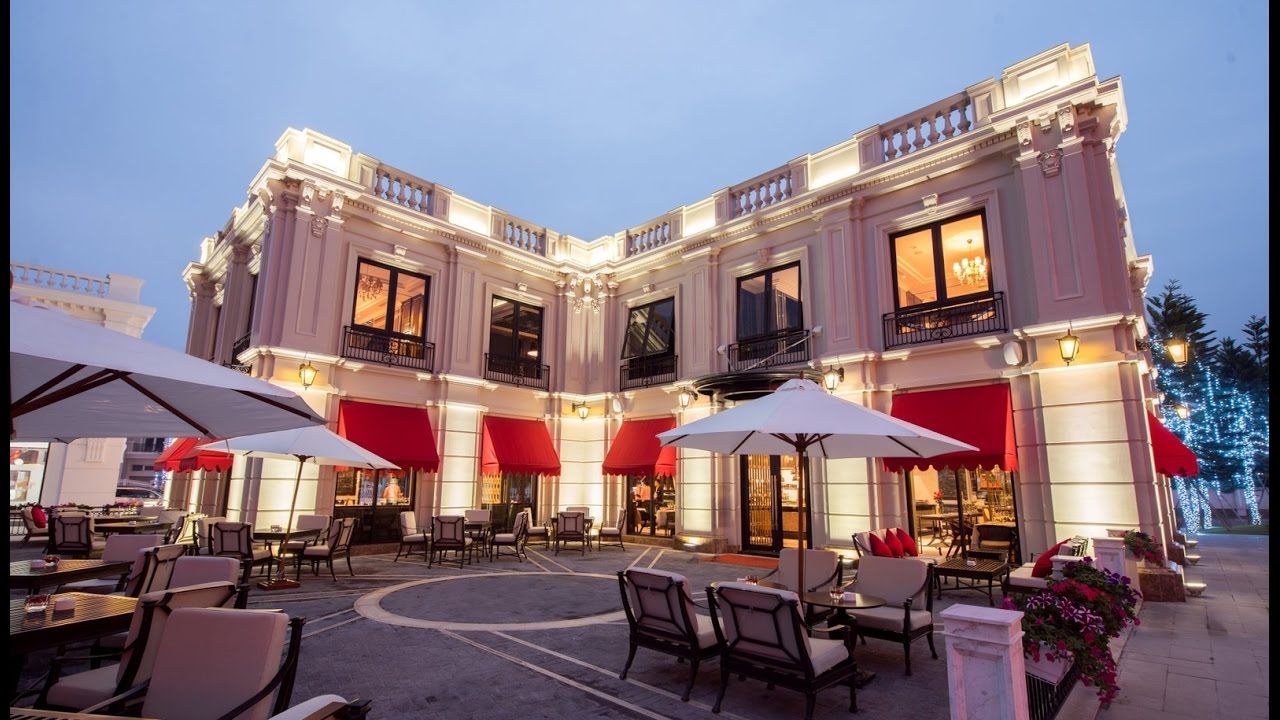 British-Vietnamese International School (BVIS)
Located at Lot H3 - H4, Hoa Lan Street, BVIS International School is one of the schools with the most modern and methodical learning facilities in Vietnam. BVIS currently has 4 levels of education, typically preschool, primary, junior high, and high school.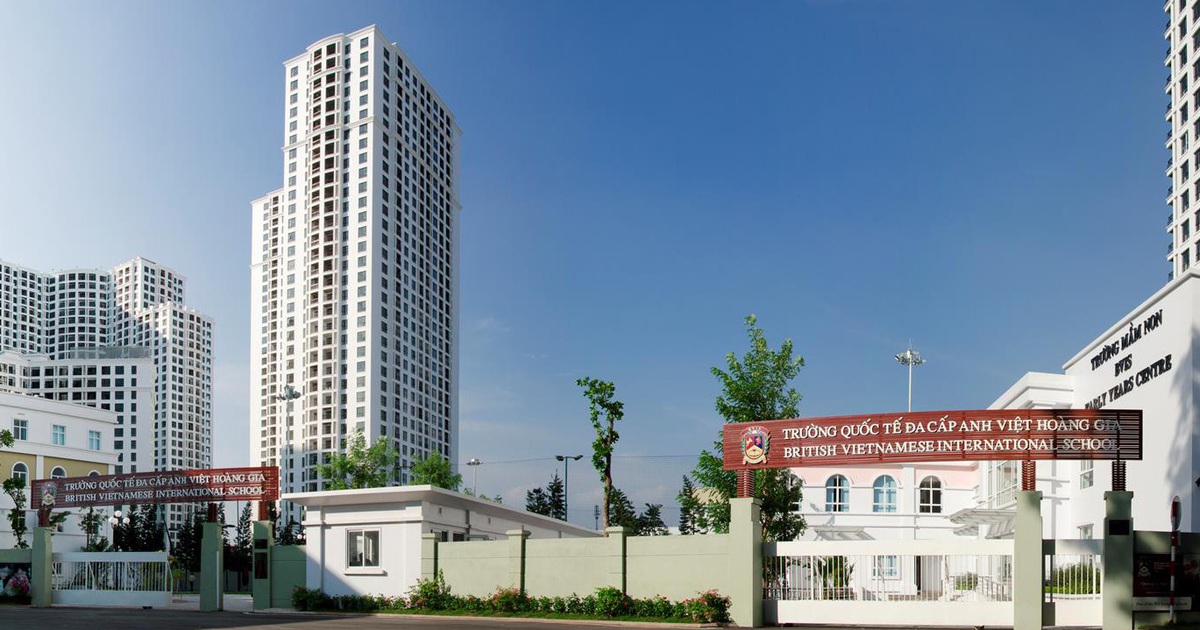 At BVIS, 100% of classrooms are fully equipped with smart whiteboard projectors. On-campus there is a large library with more than 15,000 books and mini football, basketball and tennis. All of them serve for students' sports activities, help them develop actively and meet the educational aspirations of young residents at Vinhomes Riverside.
News