Vinhomes Riverside Hoa Phuong: The mark of the luxury class
(Update: 3/10/2022 2:11:15 PM)
Possessing a large land bank and complete transport infrastructure, the project is planned in the East of Hanoi. Vinhomes Riverside Hoa Phuong is always considered a "golden" land in the capital's real estate village.
Vinhomes Riverside Hoa Phuong Long Bien - "Miniature Venice in the heart of Hanoi"
Vinhomes Riverside is known as "miniature Venice in the heart of Hanoi". Riverfront villas have long been the destination of thousands of the capital's elite. The urban area has a total area of ​​​​up to 281 hectares, divided into nearly 3,000 villas, townhouses, and shophouses. Located along Doan Khue, Tran Danh Tuyen, and Chu Huy Man streets. Located on 4 streets Phuc Dong, Sai Dong, Viet Hung, and Phuc Loi, Long Bien district, Hanoi city.
Vinhomes Riverside Villa owns a neoclassical architectural style. Full convergence of quintessence from 4 cultures: France, Italy, Greece and Indochina. Each type of villa has its own beauty with each cultural level. French villas stand out with condensed blocks, combined with the typical Mansard roof, harmonious and romantic details. Indochina Villa stands out for its unique combination of two traditional French and Vietnamese classical architectural styles. In particular, when coming to the Italian architectural villa area, you will be amazed by the romance and innocence in its design. Each villa area has a meaning with its own class that is not confused with an urban area.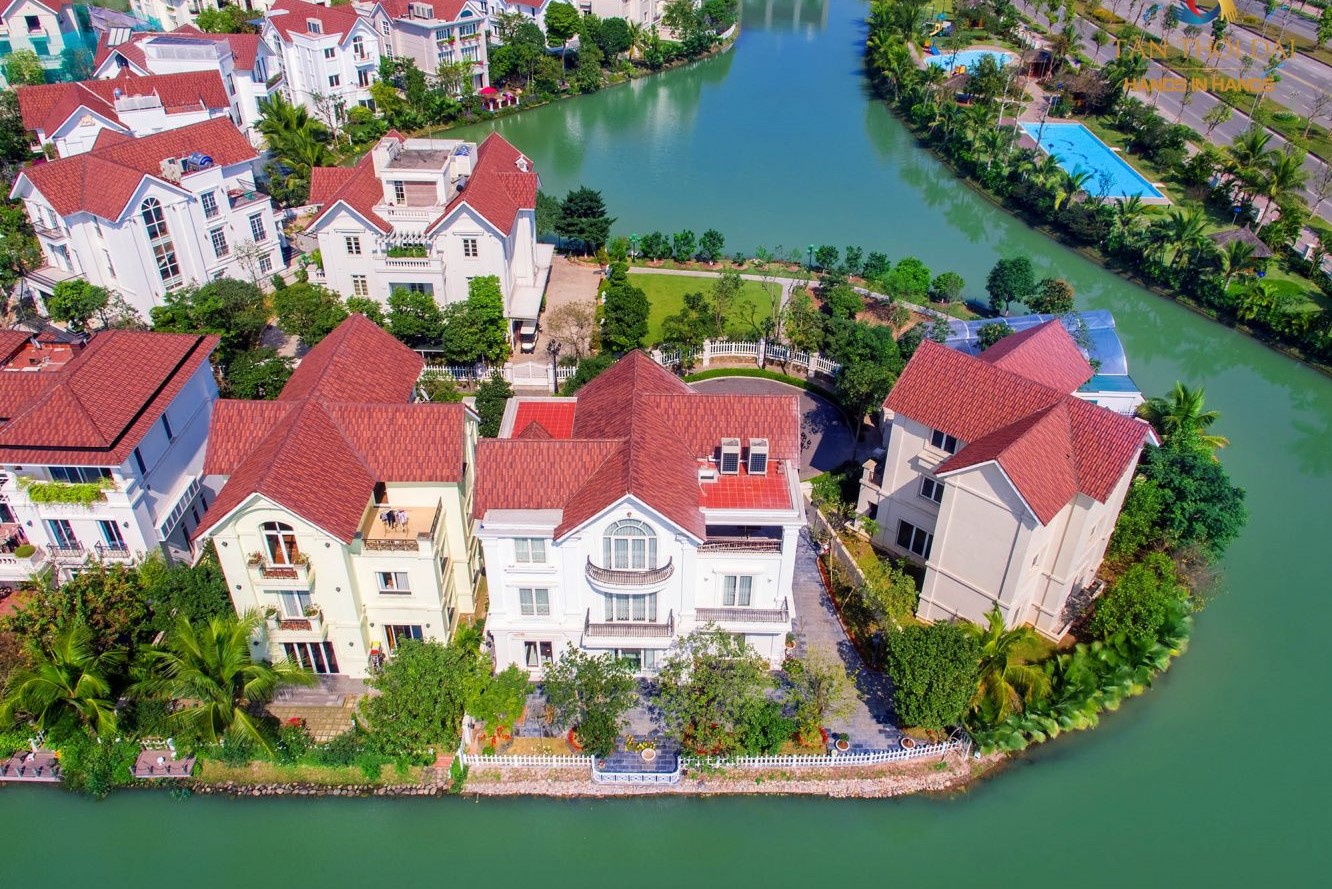 More specifically, the villas with neoclassical style are adorned by a green ecological area with 100 hectares of trees, lakes, and rivers around. This place creates a class, perfect and unique.
Vinhomes Riverside Hoa Phuong subdivision - A mark of class
Buying and selling Vinhomes Riverside villas is an investment trend of smart investors. As the leading luxury subdivision in the world's best ecological urban area, Hoa Phuong Vinhomes Riverside subdivision creates the ultimate masterpiece, satisfying the living needs of all upper-class residents.
Overview of Vinhomes Riverside Hoa Phuong villa
Built and developed by the most prestigious investor today - Vingroup Group. Hoa Phuong Vinhomes Riverside subdivision owns a perfect ecological space and opens a comfortable street for residents. Here are a few overviews from the subdivision:
Location: Viet Hung ward, Phuc Loi, Giang Bien, Long Bien, Hanoi
Investor: Vingroup
Planning: 112,000m2
Quantity: 368 villas; Area: 154 - 629m2
Type: Duplex, single, adjacent
Hoa Phuong villa area 1, 2, 3
Number of villas in sub-areas
- Hoa Phuong 1: 61 villas
- Hoa Phuong 2: 22 villas
- Hoa Phuong 3: 51 villas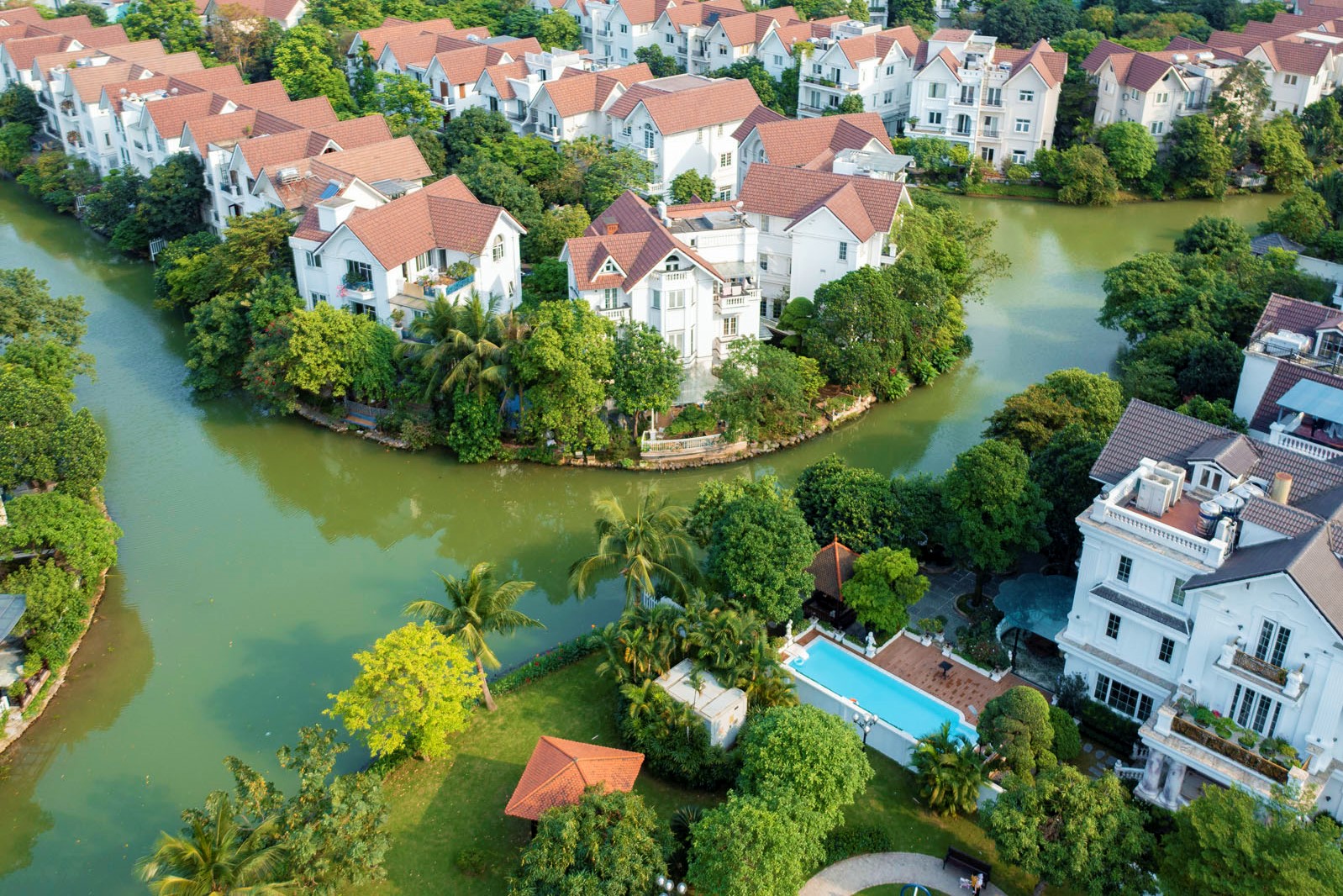 Buying a villa in Vinhomes Riverside Hoa Phuong will bring a perfect living space, separate from the rest of the sub-areas. Hoa Phuong 1,2,3 sub-zone owns an area of ​​300m2, located opposite Bang Lang sub-area - the most classy location in the project. Surrounded by facilities such as Vinschool, Vincom Plaza, ... All combine to create a life that is both private and convenient for elite owners.
Hoa Phuong Villa Area 4
Hoa Phuong 4 subdivision is planned symmetrically with 43 villas. On which, one side is a duplex villa with 217m2 and the other side is a single planned villa with an area of ​​424m2. Currently, investors are still conducting the transaction of buying and selling Vinhomes Riverside Hoa Phuong 4 villas, please follow us to receive more details about the apartment fund for sale/rent at Vinhomes Riverside Hanoi!
Hoa Phuong villa area 5
Hoa Phuong 5 sub-area - Vinhomes Riverside Hanoi 5 includes 2 single apartments with 320m2 and 17 duplex villas about 300m2. The subdivision is located near the main road of Hoa Hong, so that residents can immerse themselves in the romantic scene, delight in watching the flowers blooming every day.
Hoa Phuong Villa area 6
Hoa Phuong 6 area has a total of 30 villas, all uniquely designed and possessing an area of ​​​​over 300m2. The villas here will be a reasonable choice for large families who want to improve their quality of life.
Hoa Phuong Villa 7
If Hoa Phuong 6 area has an area of ​​300m2, Hoa Phuong 7 area only has an area of ​​131 - 189m2. Too suitable for families who like moderate and cozy space. However, thanks to the open side facing the ecological river, the living space in Hoa Phuong 7 sub-area still ensures openness and closeness to nature, and at the same time is full of positive energy.
Hoa Phuong villa area 8
When buying a house at Vinhomes Riverside Hoa Phuong 8, customers can freely choose 45 villas with synchronous and modern design. The type of villa at Vinhomes Riverside Hoa Phuong 8 is divided into 2 areas as follows:
- From Hoa Phuong 08-02 to Hoa Phuong 08-15 are adjacent rows and commercial townhouses
- From Hoa Phuong 08-16 to Hoa Phuong 08-45 including lakefront villas with an area from 223-525m2
Location of Vinhomes Riverside villa

Possessing a prime location, right from the first days of its launch, Hoa Phuong subdivision has been the focus of attention in the real estate market. Thanks to the green living environment and perfect space, convenient connection with many external services works combined with a chain of utilities inside the project, all contribute to bringing a great living space for each resident.
Hoa Phuong sub-area is planned in 3 different locations. Every customer when buying a house in Vinhomes Riverside has a convenient connection from the fast traffic system. Specifically, the Hoa Phuong 1,2,3 subdivision is located opposite the Bang Lang villa area via Hoa Phuong Street, right behind the Vincom commercial center and Vinschool kindergarten. That creates an active and comfortable life for residents. In addition, the remaining subdivisions are also located near a series of internal facilities such as walking paths, parks, and sports fields,...
Why does the elite choose Vinhomes Riverside as a place to live?
Classy living space
Safety and privacy are the most important factors affecting the decision of the upper class to settle down.
Buying a Vinhomes Riverside villa, customers will enjoy a full set of high-class service facilities here. 3-layer security system with guard posts, surveillance cameras spread over key areas, and continuous patrol force to ensure the safety of residents in the urban area. In addition, the project is operated by Vinhomes - the leading management unit in Vietnam, a name that proves the leading prestige and professionalism in the real estate market.
Pioneering in the model of green ecological urban areas, Vinhomes Riverside villas have surpassed excellent competitors in the world to be honored as "Asia Pacific's Best Urban Area". Residential Property) and "World's Best Real Estate" (IPA, 2018). Contributing to creating a brand as well as a high-class living environment for all elite residents.
System of 5-star service utilities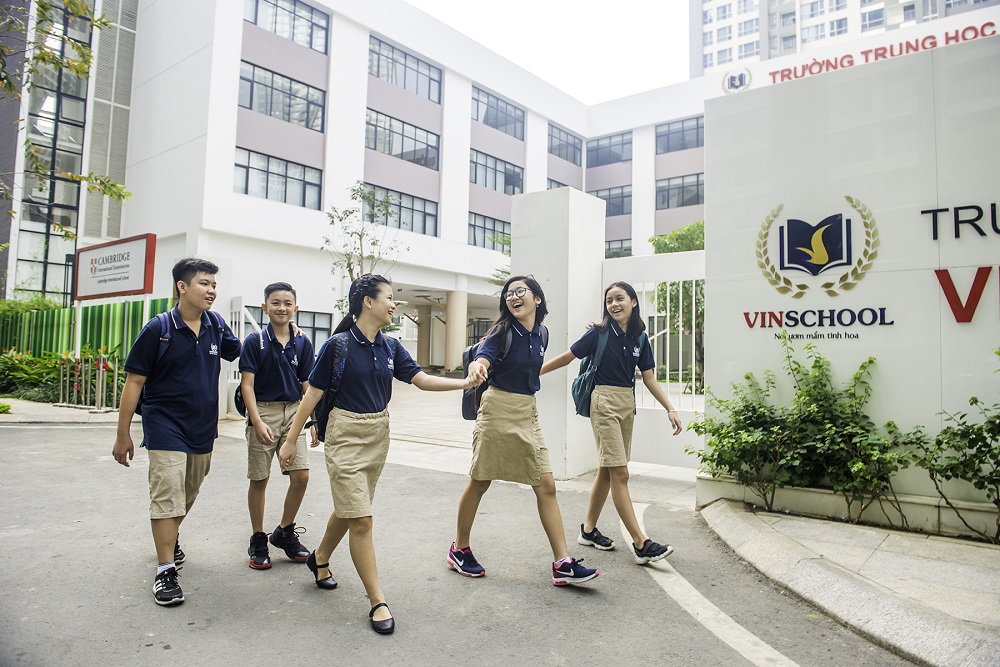 Is one of the most advanced subdivisions in the Vinhomes Riverside project. Hoa Phuong subdivision offers a perfect living experience with full amenities for all residents such as:
- Educational facilities: Vinschool preschool system, BIS. international school
- Health care: Vinhomes Health Club- Shopping and entertainment: Vincom Center Long Bien, Jura Park dinosaur park, outdoor swimming pool, children's playground, sports area, golf course, garden BBQ, Veranda restaurant,...
Although launched a long time ago, the Vinhomes Riverside Hoa Phuong project still holds a strong position in the Vietnamese real estate market and there are few projects that can surpass it. This further confirms the class mark of the subdivision bearing the symbol of brilliant flowers.
News