Vinhomes Riverside - Vinhomes Golf Club
(Update: 5/4/2018 2:46:30 PM)
Vinhomes riverside Vinhomes Golf Club - A green eco-villa complex in the heart of Hanoi, incorporating an international standard golf course, which is becoming one of the most high-class and beautiful urban areas.
Vinhomes Riverside - Vinhomes Golf Club
Vinhomes Riverside villas have been completed with fully high-class facilities, with only desire to create the best environment for the residents living in here such as outdoor and heated indoor swimming pools, Tennis court, Basketball court, children's playground, sky garden ... As the comments from residents, Vinhomes Riverside facilities is contributing to their value life and making their life better.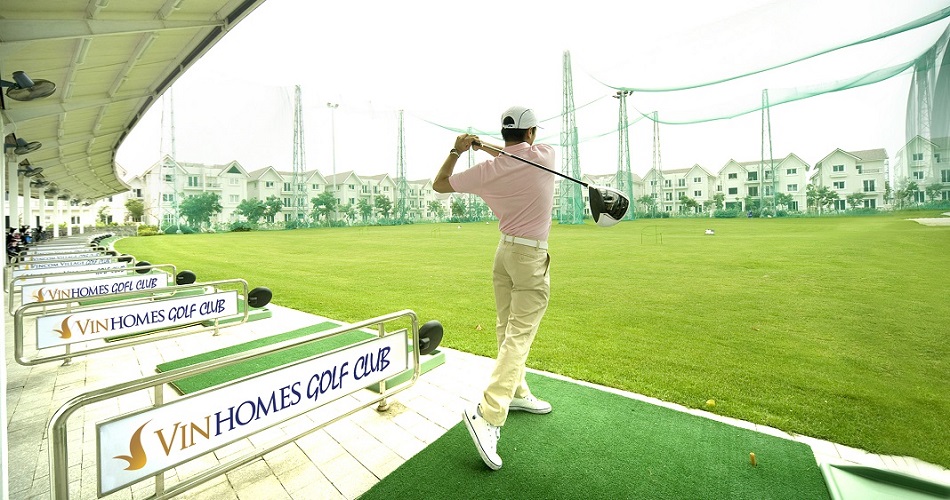 Vinhomes Golf Club - International golf training ground at Vinhomes Riverside Hanoi
Vinhomes Golf Club was launched from the beginning of June 2012, where many people know about a place with the best golf course in Hanoi reached to international standards.
Construction of an area of over 6,500 m2, with a design with 20 large lanes, 02 sand hole golf course equipped with modern utilities, all designed followed the standards of The world's leading golf practice grounds.
THE GOLF MODEL AT VINHOMES RIVERSIDE
Visiting the Vinhomes Golf Club, you will be welcomed at the reception, During the practice, there is the dressing room, relaxing area, ... The place is welcomed daily many professional golfers to practice.
After practice, the golfers can come here with more energy with fresh beer, snacks, or sit and talk, share the experience and enjoy the delicious food with friends.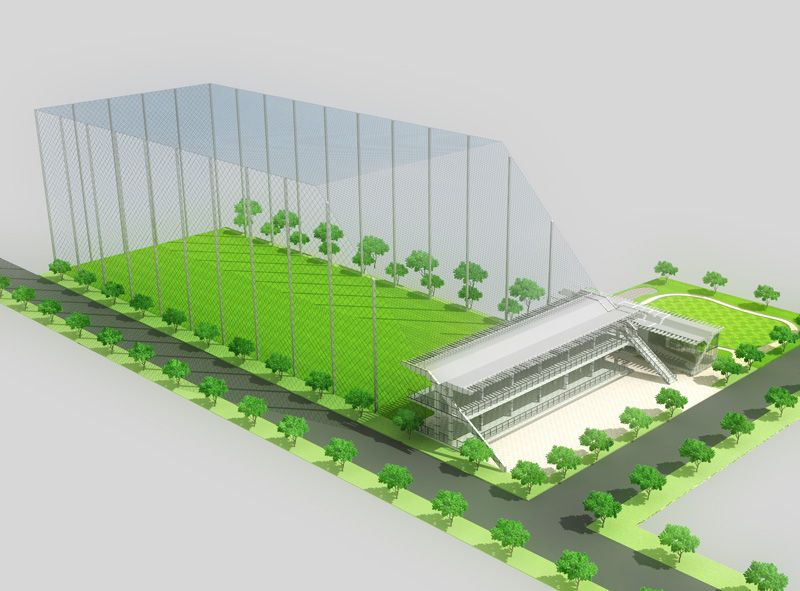 The golf course at Vinhomes Golf Club - Vinhomes Riverside
A special feature of the golf course at Vinhomes Riverside compared to other golf courses in Hanoi is that the Vinhomes Golf Club is built on flat terrain, surrounded by greenery, cool cover area around the training ground. This layout and design not only gives Vinhomes Golf Club a professional golf course image, nothing less than other golf courses but also makes it easy for golfer to get the points to drop after each "hit".
Golf practice at the Vinhomes Golf Club is also one of the most popular and exciting venues for new golfers, starting with the approach and practice of this intriguing noble sport. The golfers will be professionally trained and trained in the best conditions, and the coaches will all have years of experience working in large golf courses.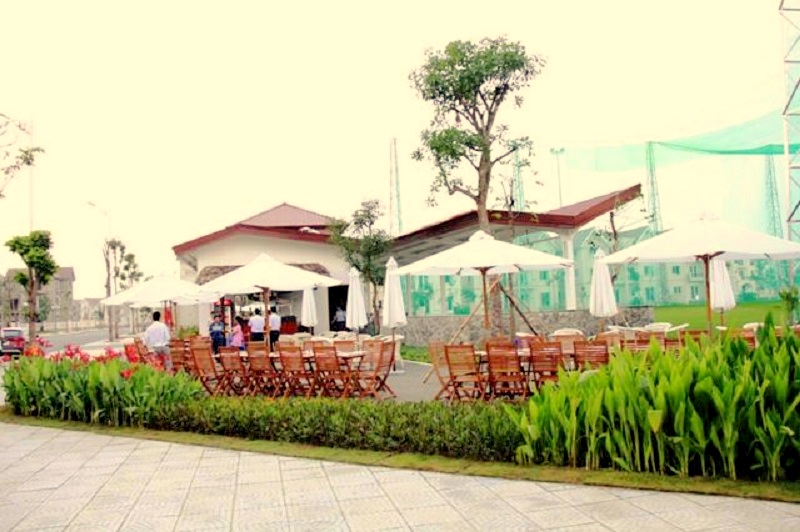 Restaurants at Golf Course - Vinhomes Riverside
A short course but the golfers will be well trained and scientific, with the guidance of dedicated, hands-on techniques from the easy-to-medium to help anyone who loves to play well. this subject.
Special offer exclusively for Vinhomes Riverside residents
Vinhomes Golf Club is built with the desire to meet the needs of golf lovers living in the residential complex Vinhomes Riverside.
Vinhomes Golf Club launches to meet the joys and sports and golf hobby of Vinhomes Riverside resident community and resident guests. In addition to the special offer - free of charge of 200 balls per day - for residents, Vinhomes Golf Club also set up a golf club in the Vinhomes Riverside community and provides members with live learning opportunities, a community of noble lovers and help each other practice.
The members of the Vinhomes Golf Club will enjoy a variety of special offers and live training sessions with experienced trainers.
Open time:
From Monday to Friday: From 15h00 to 22h00

Saturday and Sunday: 06h00 - 22h00
Training ground fee: 100.000 VND / 100 balls
News