APATMENTS IN R1.08 – R1.12 VINHOMES OCEAN PARK FOR SALE
The Ruby 1 subdivision is the first subdivision to bring the Vinhomes Ruby product line higher than the Vinhomes Sapphire product line at the Vinhomes Ocean Park Gia Lam project. Ruby 1 promises to bring high-class living space to residents with a modern and classy design and a high-class utility service system.
The Ruby 1 consists of 11 apartment buildings from R1.01 to R1.12 with many outstanding advantages over Sapphire subdivision such as a larger area, in addition to the basic interior, there will be more wall-mounted furniture, a ceiling higher than 10 cm, corridor with central air conditioning, 1st floor with lounge, lower density of residents only from 20% to 30%…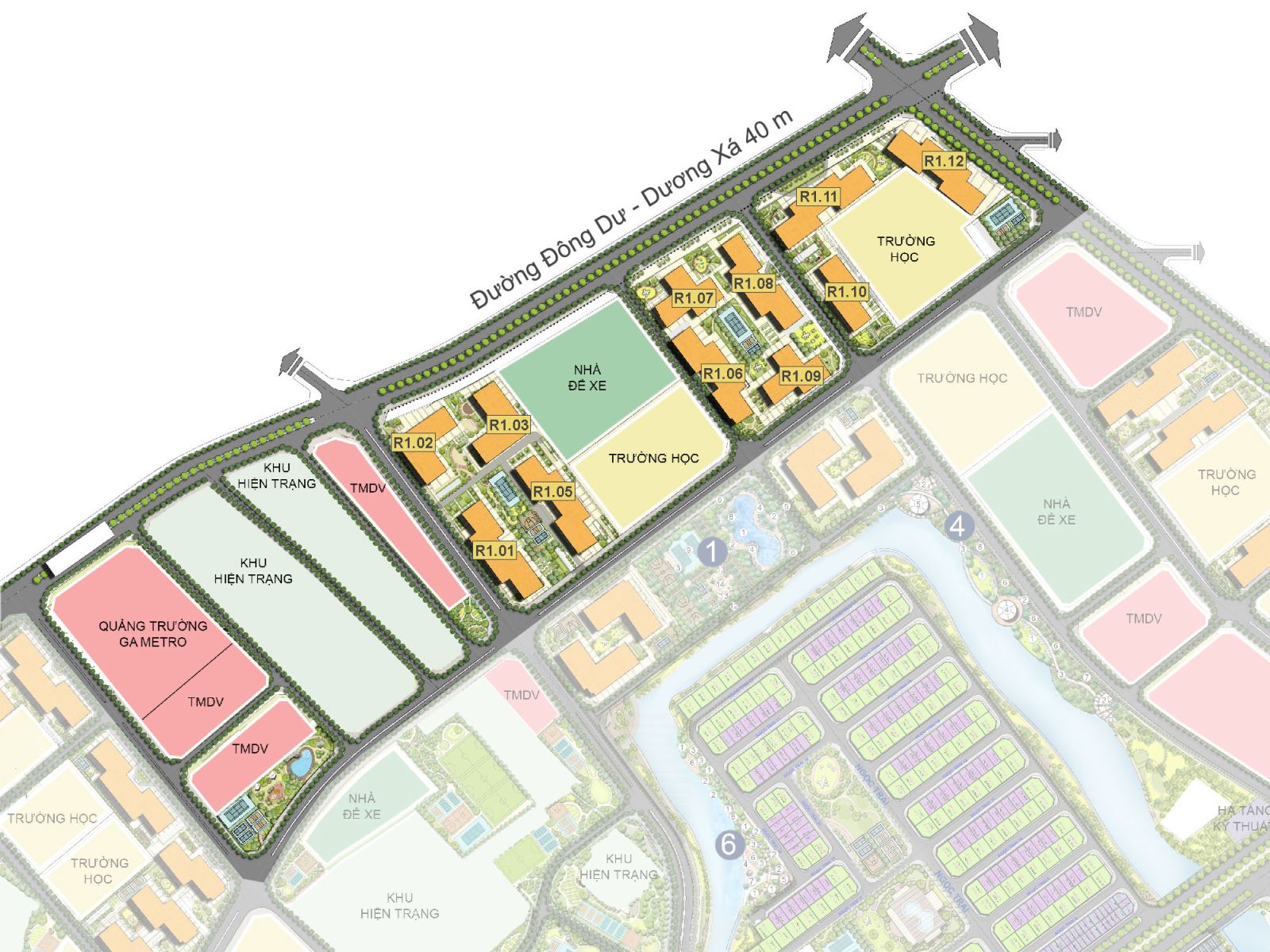 Location of Vinhomes Ocean Park
Ruby subdivision is adjacent to metro station line 8 and major routes in and out of the city, which in the future will help residents save time and move easily to the inner city or neighboring provinces.
LUXURIOUS DESIGN OF VINHOMES OCEAN PARK APARTMENT
According to Ruby product line standards, the apartments in The Ruby 1 area will be more prominent with luxurious and modern design, using many large glass panels, creating a spacious space for the apartment.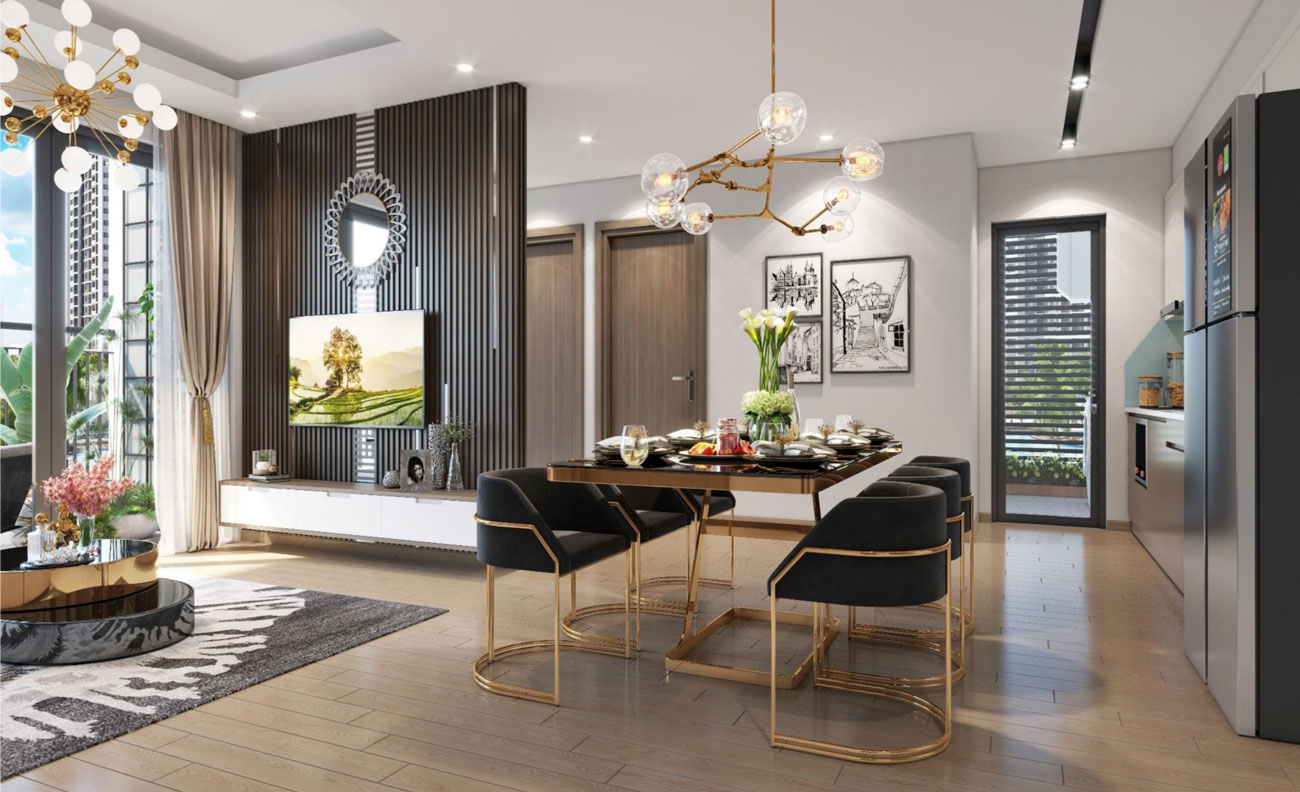 In addition to furniture handed over according to Vinhomes standards, there will be more wall-mounted furniture at The Ruby 1 apartments such as finishing ceilings, floors, walls; Teka type stove or equivalent; sanitary ware of Toto type or equivalent; with Kitchen Cabinet, Wardrobe and Toilet Cabinet; Multi-Ceiling Air Conditioner; Fingerprint door lock and smart screen; Central hot water system; The corridor is 1.8m wide and air-conditioned; Finished height of the apartment is 2.7m
The Ruby 1 apartments have flexible apartment areas in which 1 bedroom + 1 bathroom studio has an area of ​​30m2; 1-bedroom apartment with an area of ​​46m2 priced from only 1.8 billion; 1 bedroom + 1 function room with an area from 50m2 to 55m2 priced from only 1.9 billion; 2-bedroom apartment with an area of ​​​​71m2 priced from only 2.7 billion; Corner apartment with 2 open sides including 2 bedrooms + 1 function room + 2 toilets with an area of ​​​​75m2 priced from only 3 billion; 3-bedroom apartment with an area of ​​​​81m2 priced from only 3.3 billion; 3-bedroom apartment + 1 function room with an area of ​​​​93m2 priced from only 3.6 billion VND
Convenient service
The Ruby 1 subdivision will have a series of exclusive extra-regional facilities such as a 4-season flower garden, rock garden, Arhat conifer hill, Koi aquarium, Japanese bridge, Torri gate, etc. These are the typical landscapes of the land of cherry blossoms.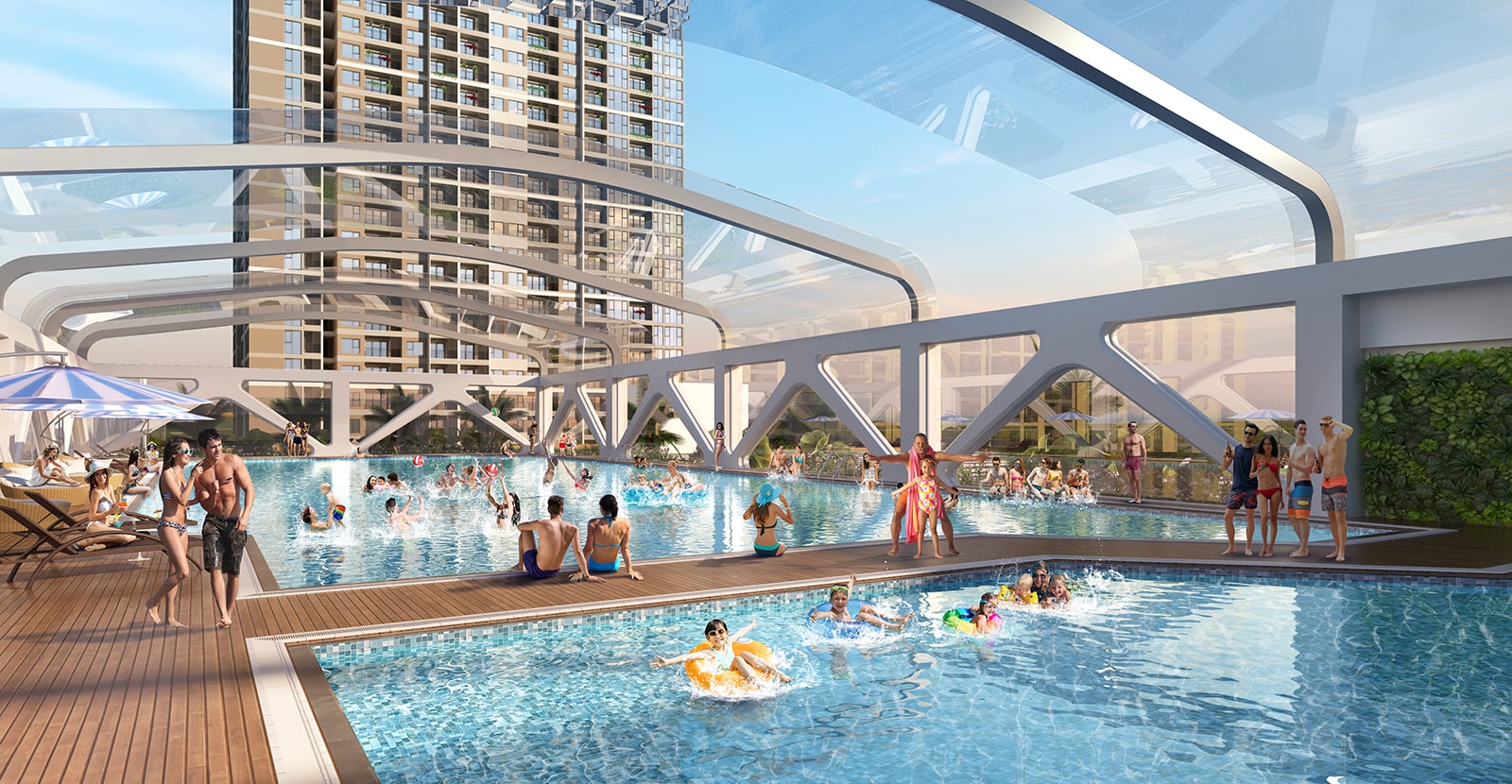 Not to mention the internal utility system such as glass roof swimming pool, school, modern garage, sports field system such as tennis court, basketball court, volleyball court, gym ground, nursing garden, children's playground, etc.
See more:
Apartments for sale in R101 - R107 Vinhomes Ocean Park
Land area:

75 m2,

Bedrooms:

2,

Bathrooms:

2

We'd like to recommend to you this 2 bedroom apartment for sale. Its classic design will bring good vibe to your life

Land area:

88 m2,

Bedrooms:

3,

Bathrooms:

2

This 3-bedroom apartment for sale is a harmonious combination between classical Asian elements and modern French style, designed by architecture firm in Indochine style.

Land area:

88 m2,

Bedrooms:

3,

Bathrooms:

2

This 3 bedroom apartment with modern and designed furnishings is now for sale. Residents can also benefit many utilities of the building and the urban area