Apartments Vinhomes Tran Duy Hung
(Update: 8/17/2015 10:41:16 AM)
Vinhomes Tran Duy Hung is a complex of offices, high-end apartments and top commercial center in 6 towers. Apartments Vinhomes Tran Duy Hung have 2 to 4 bedrooms, designed in various areas. All rooms are flooded with natural light, air convection with a separate balcony
APARTMENTS VINHOMES TRAN DUY HUNG
Apartments Vinhomes Tran Duy Hung, invested by Viettrnics Land JSC (Vinhgroup), is a complex of offices, high-end apartments and top commercial center.
Apartments Vinhomes Tran Duy Hung is driven from the idea of a vibrant urban area with modern apartment complexes located inside the green park and perfect and synchronized utility infrastructure system.
The highlight of the project is "Green Architecture", meaning that housing system and utilities interspersed with green landscape, in order to create an environmentally friendly life space.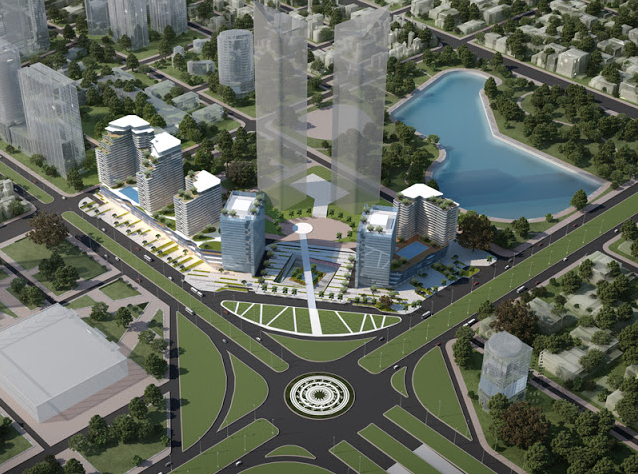 LOCATION
Apartments Vinhomes Tran Duy Hung is located at the intersection of Tran Duy Hung St and Khuat Duy Tien St, the most prime location in Hanoi with 2 front roads. It is the busiest areas of the capital, diplomatic and education centers of the whole city. The project is in a strategy about economic, cultural and administrative development in Southwest gate of the city.
With modern and synchronous infrastructure system, it is convenient to connect with many facilities in the capital as well as North-West provinces. This is the highlight created special attraction at Vinhomes Tran Duy Hung.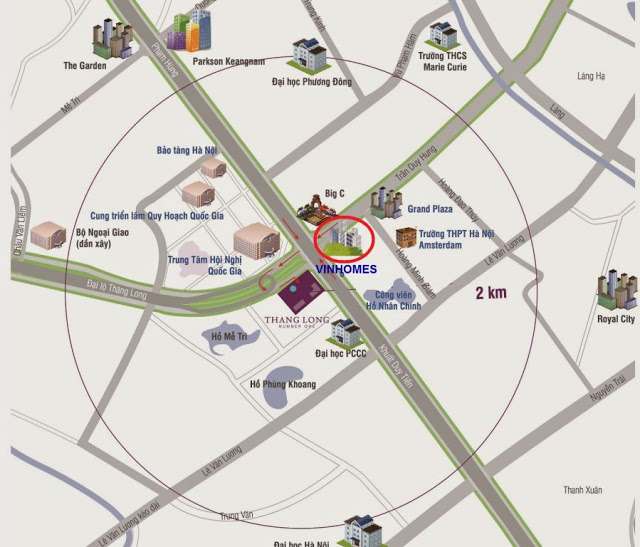 INFORMATION ABOUT APARTMENTS VINHOMES TRAN DUY HUNG
Project name: Apartments Vinhomes Tran Duy Hung
Address: No.1 Tran Duy Hung Street, Cau Giay District, Hanoi
Investor: Vingroup
Construction contractor: Delta
Design contractor: Site Architecture
Distribution contractor: Vinhomes Real Estate Agency – Vingroup
Total investment capital: 5,000 billion VND
Total land area: 5 ha
Construction area: 3.5ha
Construction density: 40%
Total floor area: 400,000sqm in which 180,000sqm for commercial center, 161,000sqm for apartments, 22,500sqm for offices and 38,500sqm for hotel
Development plan: offices, high-end apartments and commercial center.
Commencement: Quarter III, 2015
Forecasted finish: Quarter I, 2019
APARTMENTS VINHOMES TRAN DUY HUNG
Apartments Vinhomes Tran Duy Hung have 2 to 4 bedrooms, designed in various areas. All rooms are flooded with natural light, air convection with a separate balcony.
Modern interiors is fully provided in all apartments in Vinhomes Tran Duy Hung: electromagnetic cooker, kitchen cabinet, hood, sink, shower, wash system with wall cabinets, kitchen cabinets, sinks cabinets... Especially German accessories opens softly, without creating an collisions, protect furniture.
Apartments Vinhomes always towards environmental friendliness, close to nature. Therefore, all the apartments in Vinhomes Tran Duy Hung are designed into modern style, harmonic arrangement, and scientific transportation system.
AMENITIES
1. Vinmec International Clinic – Vinhomes Tran Duy Hung
Vinmec International Clinic desires to bring the perfect choice for health care to the citizens in Vinhomes Tran Duy Hung. Because of using synchronous and modern equipments, convenient service and professional medical team, Vinmec becomes the leading in health care quality and prestige in Vietnam.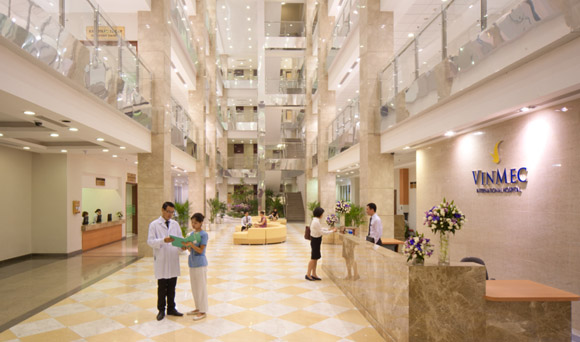 2. Vinschool Kindergarten
Vinschool Kindergarten in Vinhomes Nguyen Chi Thanh – Hanoi (belonging to famous Vinschool system) is designed in a excellent academic model in Vietnam as well as in the world in order to bring a ideal learning environment for the future owners of the nation.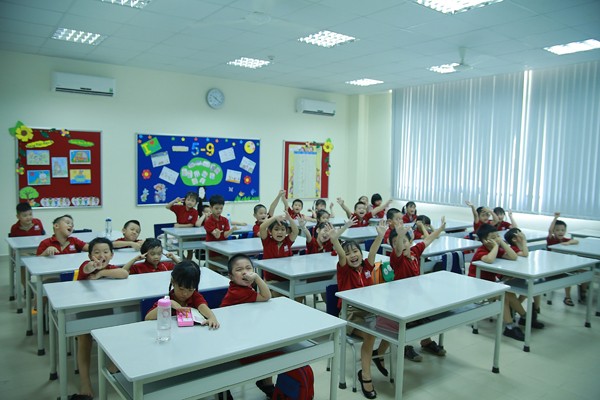 3. The greatest underground parking in Vietnam
Underground parking in Vinhomes was built with modern intelligent management technologies, ensuring to keep a large amount of transportation vehicles of residents and visitors, contributing to solve overload of static traffic of the capital Hanoi.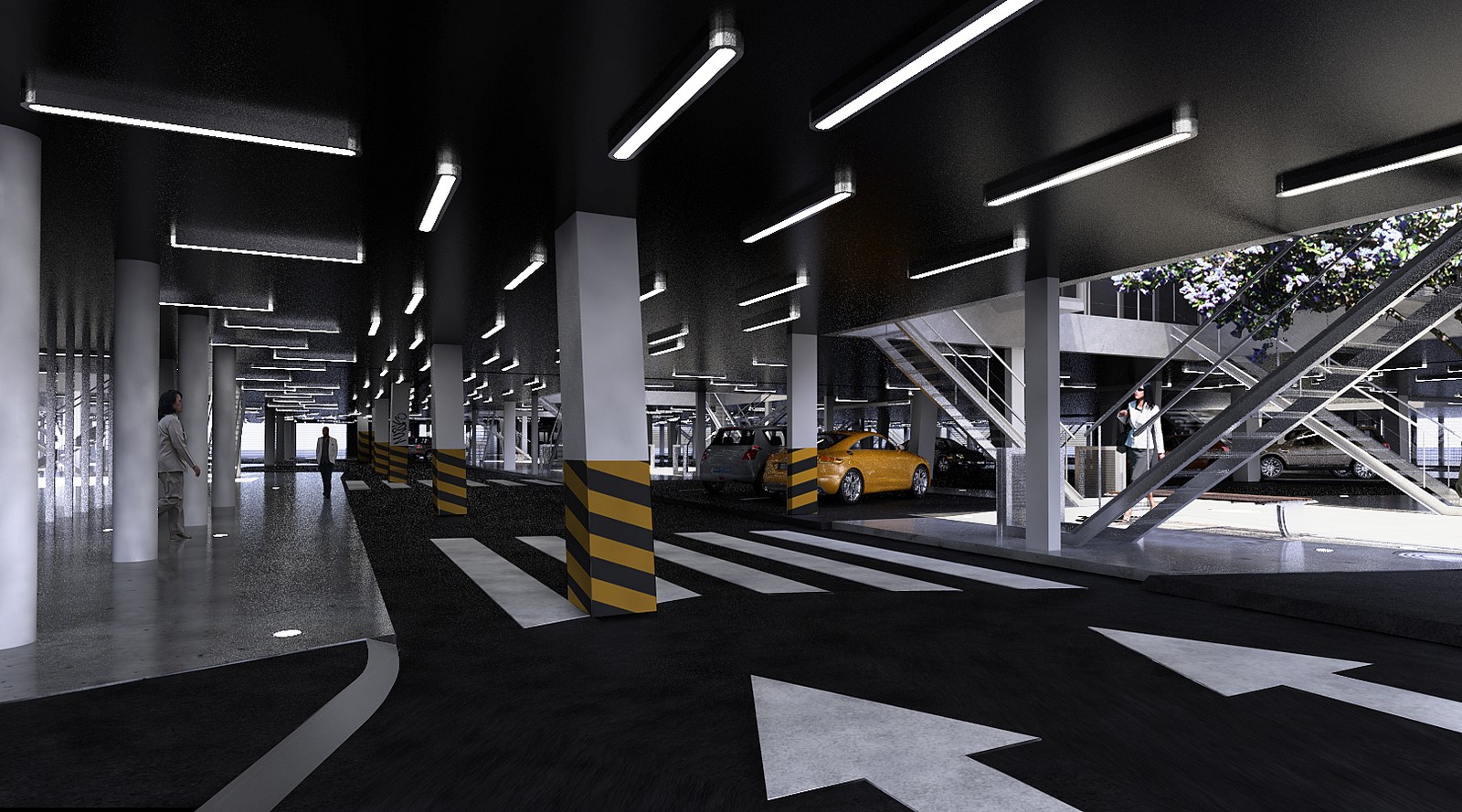 4. Security system
Direct management system by Vingroup with surveillance cameras 24/24 in all key positions will offer resident a perfect, healthy, safe life.
5. Green park and outdoor swimming pool
Green park in nearly 70,000m2 large is designed and distributed appropriately. Vinhomes Tran Duy Hung brings residents an open, clean, peaceful living space.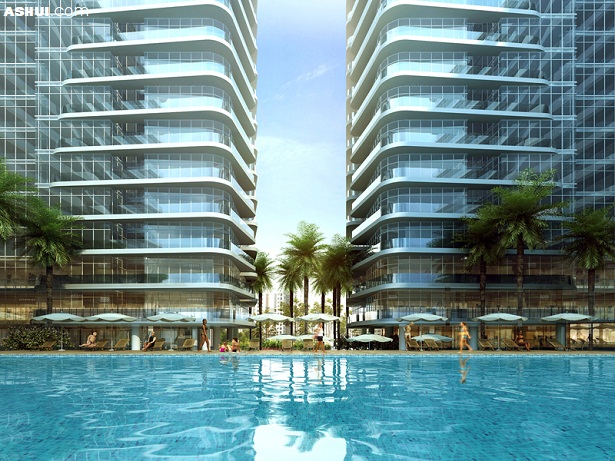 Additionally, apartments Vinhomes Tran Duy Hung also serve full services, such as supermarkets utilities, car park, gym, play area for children ... gives life resident comfort, luxury superlative.