SHOPHOUSE HUONG DUONG FOR RENT AT VINHOMES THE HARMONY
Shophouses at Vinhomes Riverside The Harmony have all 57 units with a height of 3.5 floors with an area from 165 m2 to 218 m2 and are only located in three sub-areas of Phong Lan, Huong Duong, and Nguyet Que.
In which Shophouse Huong Duong, Vinhomes The Harmony has only 10 apartments, adjacent to Huynh Van Nghe street, with traditional Indochinese architecture and an area of ​​​​from 165 m2 to 204 m2 with prices ranging from 13 billion to 16 billion.
Sunflower is a flower with a little wild beauty, a symbol of upward direction, faithfulness, and dignity. Sunflower brings abundant energy, creates a lively atmosphere, is believed by the investor VinGroup to increase the prosperity of the residential area. The Sunflower Road will be the brightest and warmest street in Vinhomes Riverside The Harmony urban area.
Huong Duong commercial townhouses have a total construction floor area of ​​348.32 m2, of which the floor area of ​​the 1st floor is 112.06 m2, the floor area of ​​the 2nd floor is 108.53 m2, the floor area of ​​the 3rd floor is 109.3m2, and attic floor area is 18.43 m2, designed with 3 floors and 1 tum with 8m frontages.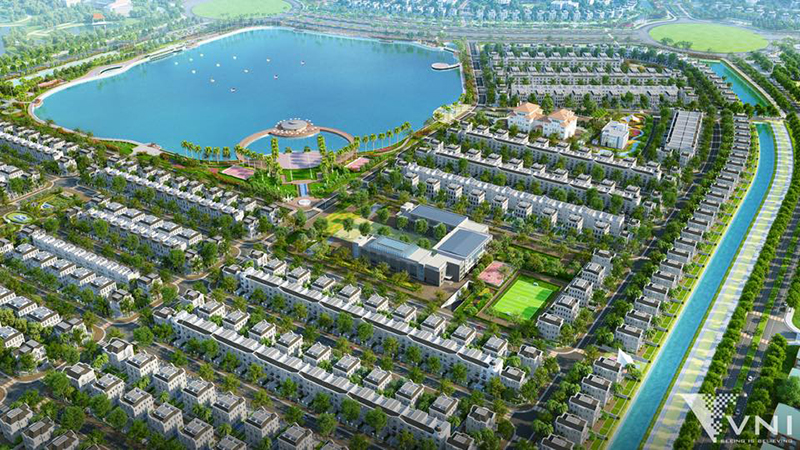 In addition to owning a shophouse, you can also enjoy other exclusive and high-class facilities in the population of the Urban Area such as Vinmec Quality Clinic, Vincom Shopping Center, and a 12-wide air-conditioning lake. ,4ha with canal system nearly 6km long, Green garden spaces, fragrant flower gardens, Security system with 24/24 surveillance camera to ensure safety for all residents at the project,...
Shophouses at Vinhomes The Harmony have three open sides, towards the outside natural space. Instead of a fence in front of the shophouses, the difference of the shophouse at The Harmony is the large sidewalk, creating maximum conditions for business and trade. Shophouses that only need to serve residents have already made quite a profit.
With the number of high-class residents considered "huge" in both Vinhomes Riverside and Vinhomes The Harmony urban areas, investors consider them to be potential objects willing to pay high prices for products, services with good quality.
Unlike traditional townhouse products, Vinhomes' shophouses have been designed to separate the business area from the living area.
Compared to the shophouse product line in Vinhomes Gardenia My Dinh urban area, when launched, it was quite successful, because the owner can do business, rent or resell after a few years with a total profit of up to 10 years.
See more: Shophouse For rent in Phong Lan
Land area:

165 m2,

Bedrooms:

4,

Bathrooms:

4

This is a profitable shophouse for rent in Sunflower Subdivision, Vinhomes The Harmony that you shouldn't miss. Deposit and rent now!

Land area:

204 m2,

Bedrooms:

4,

Bathrooms:

4

Are you looking to rent a business shophouse for rent in the Huong Duong subdivision, Vinhomes The Harmony? Check this out and you will see if it's suitable!

Land area:

165 m2,

Bedrooms:

4,

Bathrooms:

4

Are you looking to rent a nice shophouse in Vinhomes Riverside The Harmony Huong Duong? Check this out to see if it's suitable for you!