SHOPHOUSE FOR SALE IN HUONG DUONG SUB-AREA
OF VINHOMES THE HARMONY
Possessing a beautiful location, amazing view overlooking the main roads of the project Vinhomes Riverside Long Bien, Vinhomes The Harmony shophouses are a bright spot that attracts Hanoi residents in general and Long Bien district in particular. Owning only 10 shophouse lots with an area of 165-204m2, the shophouse of Huong Duong sub-area still impresses many customers with its impressive architecture and classy design inspiration.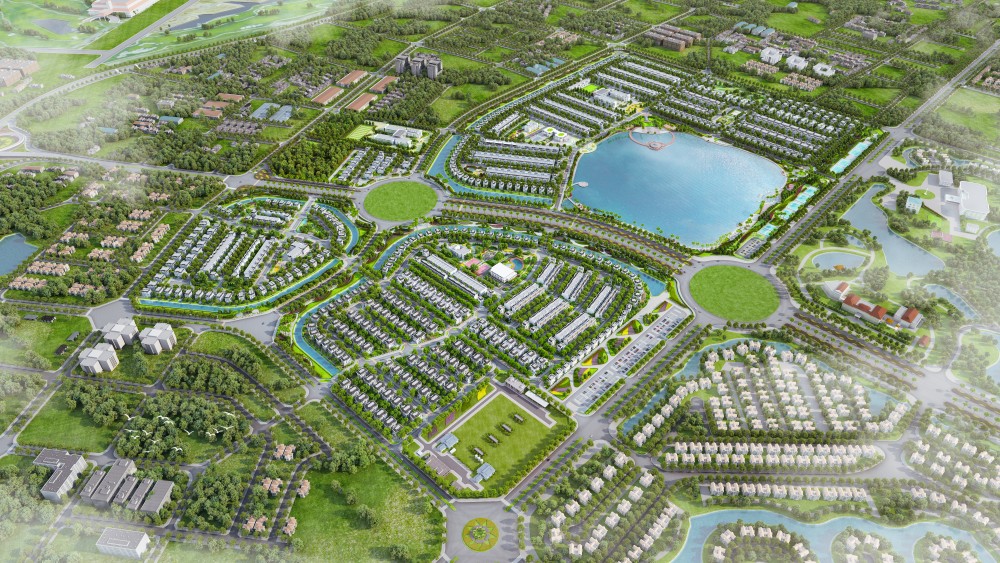 Shophouse in Vinhomes The Harmony
As one of three high-end product lines at Vinhomes The Harmony project - a commercial townhouse model that is attracting a lot of attention from investment customers. Shophouse Vinhomes The Harmony is not only beautiful in aesthetics but also has a 2-in-1 value for both residential and business that promises to bring long-term development to homeowners.
Shophouse Vinhomes The Harmony is built for business purposes on the first floor, the upper floors for a living, with an area of ​ 180m2 to 220m2. Owning the most beautiful location of Vinhomes Riverside 2 with a crowded, busy, and bustling commercial location, shophouses Vinhomes The Harmony attract not only residents but also investors because of the huge lucrative opportunity.
Commercial shophouse in Huong Duong sub-area
Different from the traditional shophouse product, Vinhomes The Harmony shophouse has a separate design of the business area and the living area to suit the flexible use needs of the owner.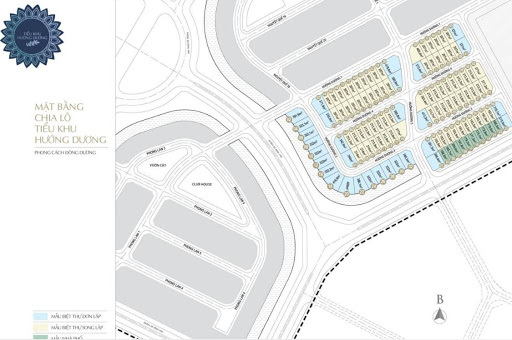 With Vinhomes Riverside, the shophouse system is highly appreciated by its impressive design and customer system as a high-class residential community right in the urban area.
Shophouses Vinhomes The Harmony possess an architectural style combines the quintessence of Vietnamese architecture and the modern and luxurious features of French architecture. The Indochinese style is reasonably applied in the design with traditional sloping roofs and double insulated glass doors. Therefore, placed in the large green space around, these Indochinese-style villas will give owners the feeling of being at a luxury resort.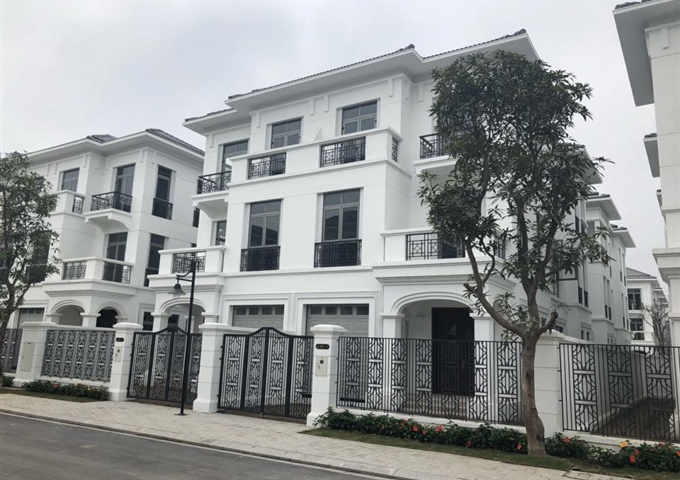 Indochina style in design
Living at Vinhomes Riverside - The Harmony, the residents not only enjoy the green landscape system of the subdivision including 10.5ha of trees, 6km of canals with a width of up to 25m, a landscape lake of 12.4ha but also inherits a rich ecological region with 60ha of trees and nearly 13km of previously developed canals of the urban area.
In addition, residents in the Huong Duong sub-area will also inherit the utility system of both phases. Therefore, in addition to world-class facilities such as BIS International School, Vinschool Kindergarten, infinity swimming pool, Almaz International Conference, and Culinary Center, residents also enjoy nearly 40 new highlight utilities, such as clubhouses, Vinschool inter-schools, lake-view square, and many privileged utilities, meeting the entertainment, and exercise needs of all residents.
Floor plan of shophouse Huong Duong
Shophouse in Huong Duong sub-area has a 3-sided open design towards the outside natural space so that homeowners can enjoy the golden sunshine, wind, and beautiful nature. In front of each shophouse is a large sidewalk, creating maximum conditions for business and trade.
The potential to increase the property value of Shophouse Harmony
Located in the ecological urban area of ​​Vinhomes Riverside, the commercial shophouse will be a place to provide full 5-star facilities for a large civilized and modern community. Owning a commercial shophouse at Vinhomes The Harmony, customers have the right to permanently own real estate products that not only meet the needs of family living but also serve business purposes such as trading or opening an office. The shophouse model will be the ideal choice for successful entrepreneurs who want their cash flow to continue to grow exponentially and stably in the future.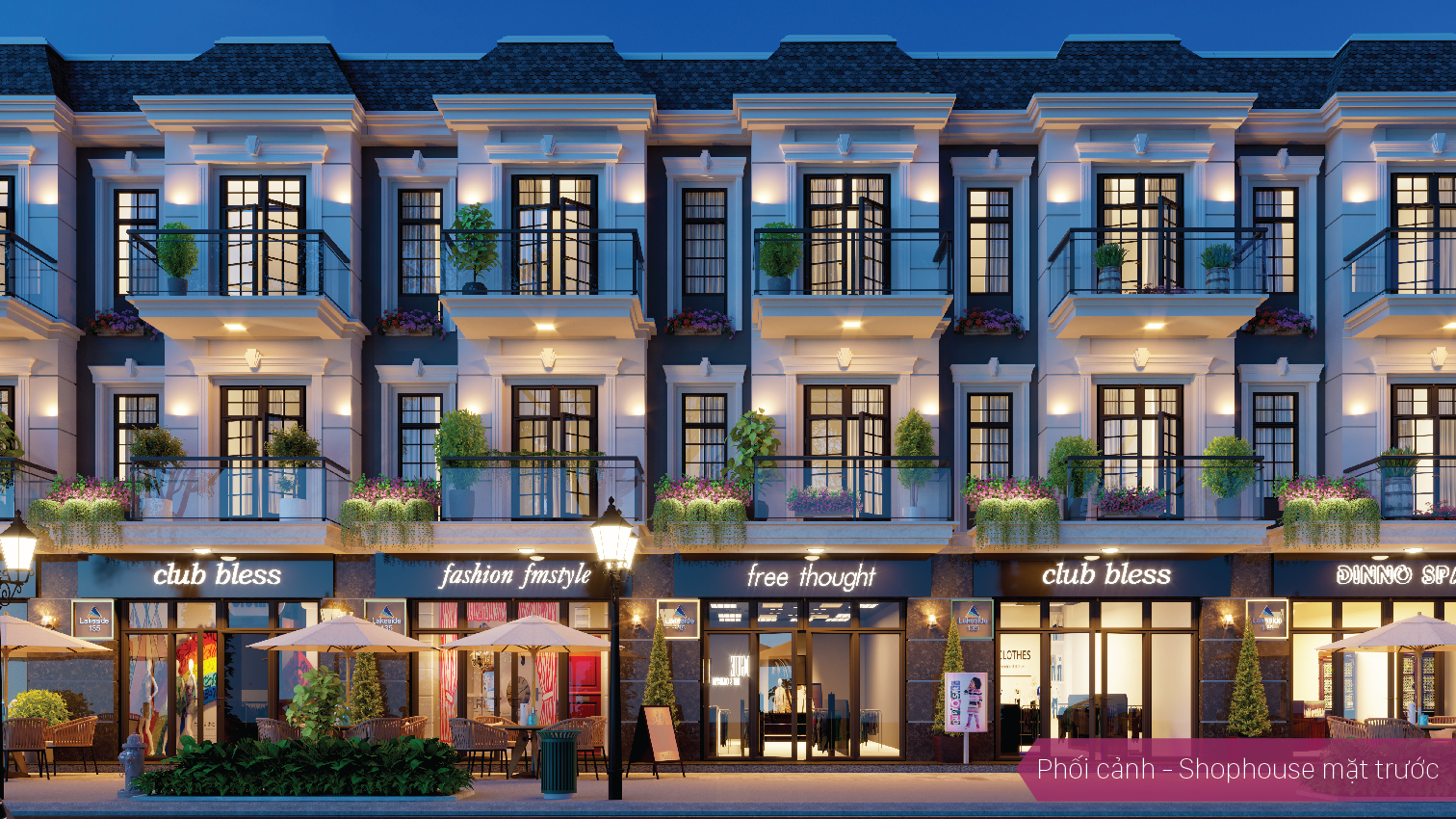 Located at the northeast gateway of Hanoi capital, within a very close radius of Hoan Kiem Lake and flexibly connecting with key projects of the capital by a modern road and bridge system, shophouse Vinhomes The Harmony will be a real estate product not to be missed by high-class homeowners.
See more: Shophouse for sale in Phong Lan Vinhomes The Harmony
Land area:

165 m2,

Bedrooms:

1,

Bathrooms:

1

This shophouse in Huong Duong VinHomes The Harmony is now selling for a good price. If you want to invest, this is your chance.

Land area:

204 m2,

Bedrooms:

1,

Bathrooms:

1

This is a great investment opportunity that you shouldn't miss it. Located in Huong Duong subdivision of VinHomes Ocean Park, the new shophouse for sale will bring you huge profit in the future

Land area:

204 m2,

Bedrooms:

1,

Bathrooms:

1

The owner needs to sell Huong Duong 5 shophouse villa.