APARTMENTS S2.01 – S2.07 VINHOMES OCEAN PARK FOR SALE
S2.01 and S2.07 are two buildings in The Sapphire 2 subdivision. Bringing modern design, diverse in use area, providing residents with a variety of housing, suitable for many different target clients. Besides, the high-class and modern facilities will definitely satisfy the owners who choose the project as a residence.
OVERVIEW OF VINHOMES OCEAN PARK
- Project name: Vinhomes Ocean Park
- Project location: Gia Lam district - Hanoi
- Building scale: Serviced apartment building
- Building S2.01: 27 floors high and 01 basement.
1st floor is shophouses

Total number of apartments: 494
- Building S2.07: 25 floors high with 01 basement.
The first and second floors are shophouses

Total number of apartments: 690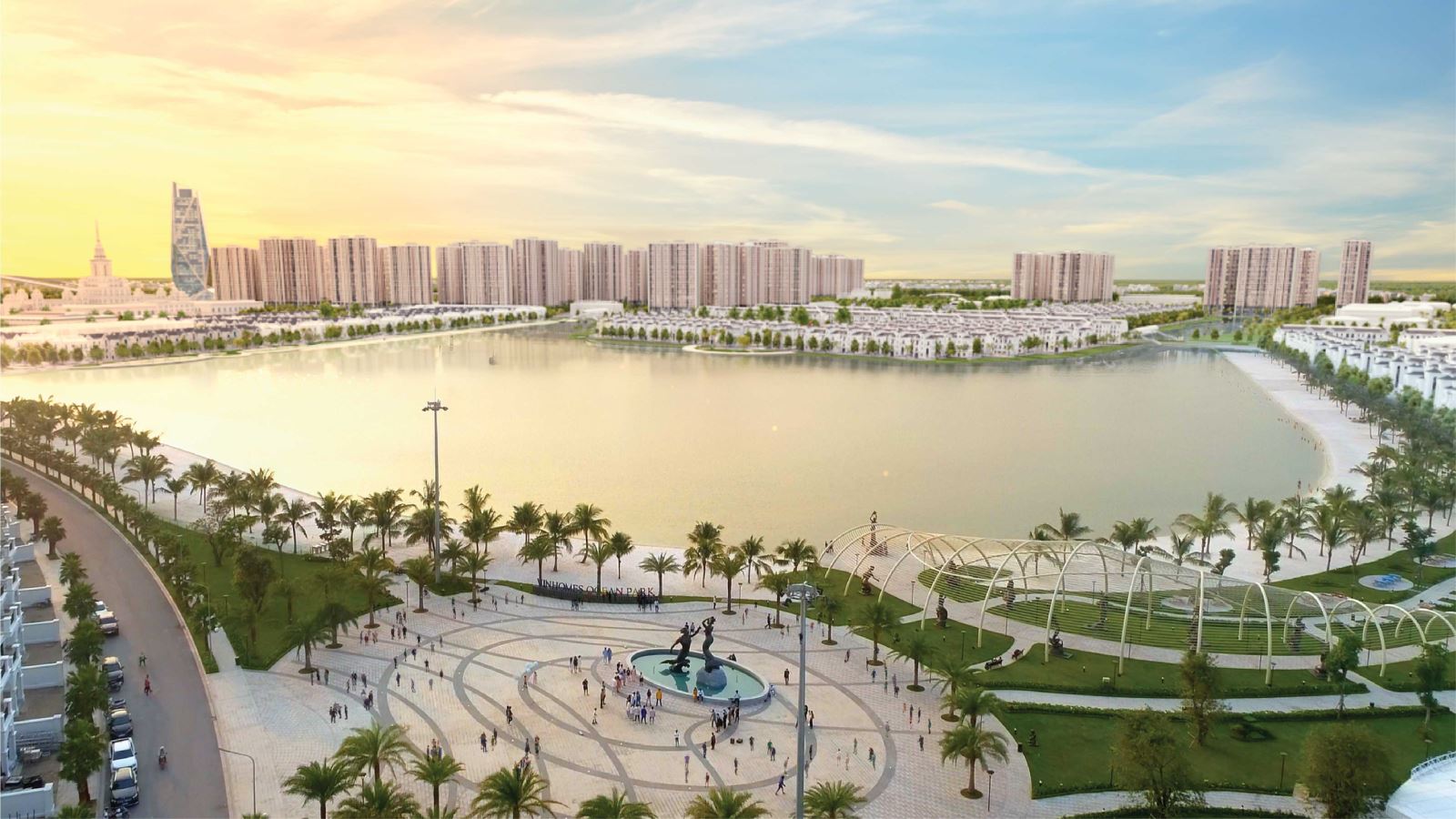 Master plan of Vinhomes Ocean Park
Building S2.01 was built with a height of 27 floors. The first floor is for the service area with the entrance hall, the second floor and above is the apartment area. Each floor is arranged with 19 apartments, accompanied by 04 high-speed elevators, 01 cargo lift, and 02 stairs. Apartments in S2.01 have diverse areas, ranging from 28m2 - 75m2, with 01-03 bedroom apartments, and studios. Building S2.07 is built with 25 floors. The first and second floors are the entrance hall with services. The 3rd floor and above are residential areas. The apartments in building S2.07 have an area from 34m2 to 76m2, arranged with 30 apartments/floor, accompanied by 06 elevators, 02 cargo lifts, and 02 stairs. Types of apartments here are also diverse with studio apartments, apartments with 01 to 03 bedrooms.
The apartment here has a modern, square, and solid style design. The living room, kitchen, and entrance hall are connected into one block, creating a spacious space for the common living area. Inside are separate bedrooms. Each room is arranged with large glass doors to receive natural light. Fully furnished, wall-mounted with bed, wardrobe, wall-mounted table, and chair. Outside the living room is arranged sofa table, the kitchen is equipped with kitchen cabinets, kitchen shelves, dining table. Outside is a large loggia to help increase usable space. The residents can completely change the space and furniture according to their wishes.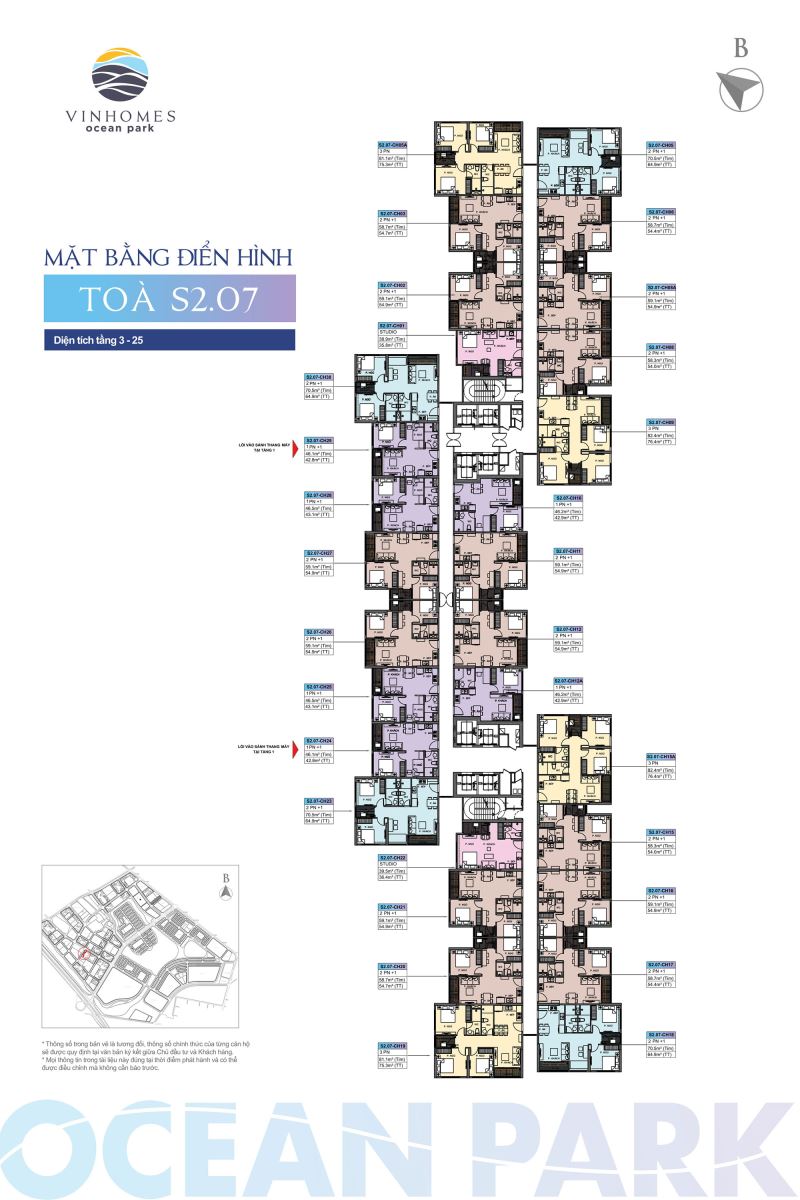 LOCATION OF VINHOMES OCEAN PARK
Building S2.01 is located southwest of Vinhomes Ocean Park urban area. Featuring a unique Z-shaped design, low-density apartments with 100% of apartments can overlook the ecological river. Building S2.07 is located at the northern corner of The Sapphire 2 subdivision, adjacent to both the main blood road of 30m wide and the internal road of 17m wide. The tower is close to many sports facilities such as tennis courts, basketball courts, badminton courts, outdoor swimming pools, etc.
Two buildings are on the campus of Vinhomes Ocean Park, Gia Lam district - Hanoi. This place is a prime location, which entirely benefits the synchronous transport infrastructure system. You will not need to worry about moving when there are many ways and many roads to choose from to move to the project, such as the route through Thanh Tri bridge, Vinh Tuy bridge, or Long Bien bridge and Chuong Duong bridge to go directly to the old quarter area. The project is also next to the 5B highway, making it easy to move to neighboring areas such as Hai Phong, Hai Duong, etc.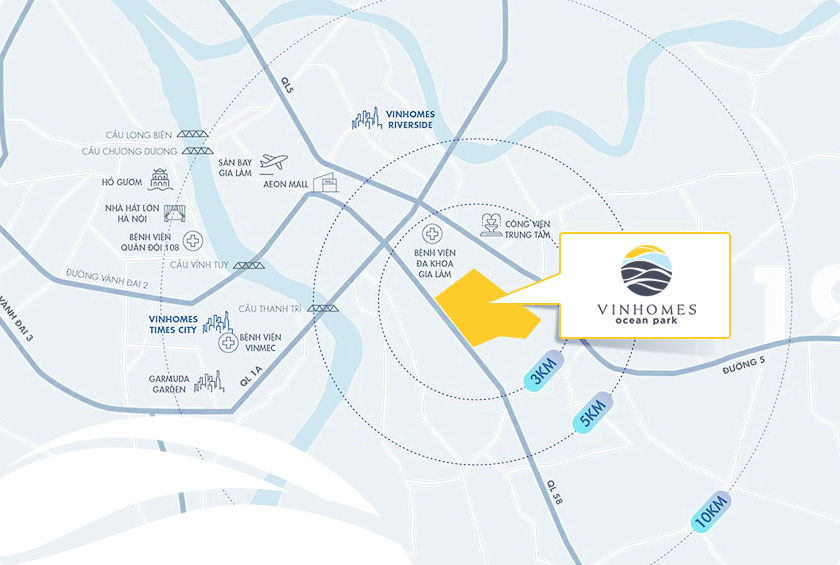 FACILITIES OF VINHOMES OCEAN PARK
Coming to the project, residents can enjoy the best services and facilities, like the system of green parks and walking paths that cover the whole area, giving the residents a green living space. Next is the unique outdoor BBQ garden system, outdoor sports machine system, etc.
It is impossible not to mention that there is an artificial lake and a central air-conditioning lake. It is a unique utility that brings the blue sea and white sand space into your home. In addition, the system of commercial centers, high-quality inter-schools, the hospital system, etc., will take care of you from meals to sleep. Everything residents need is available at the project.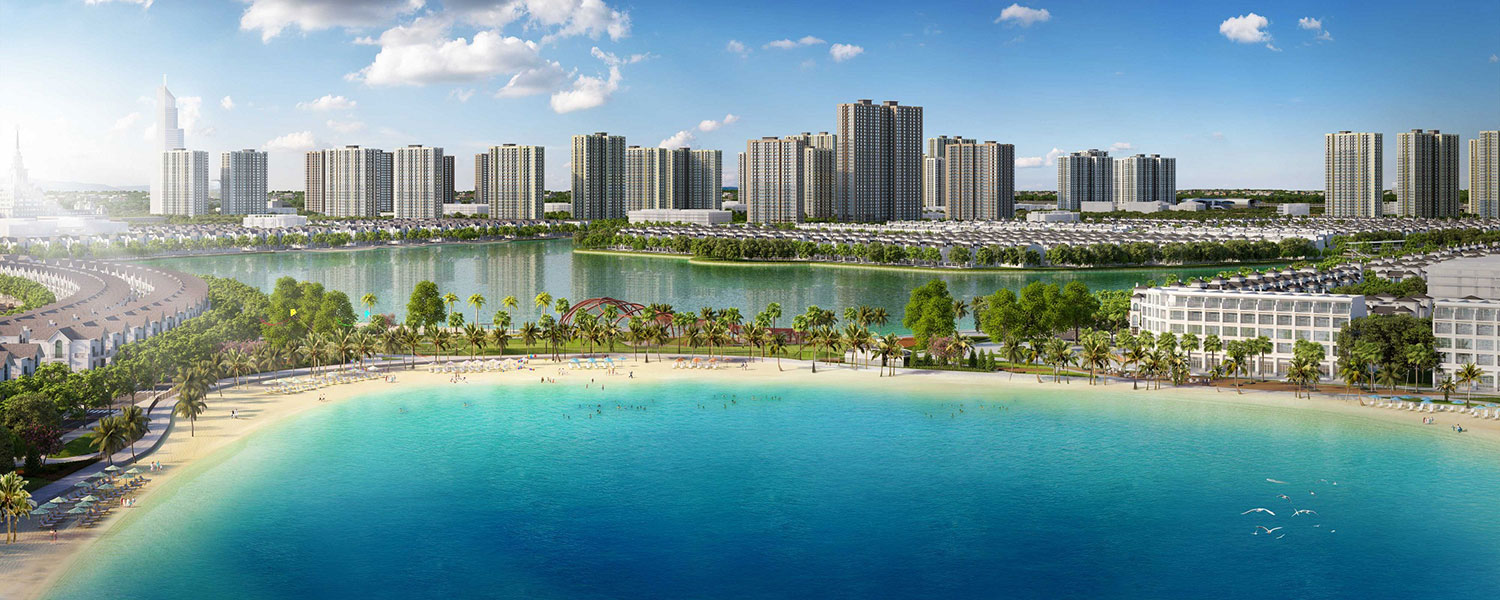 More: Apartment for sale in S108-S112 Vinhomes Ocean Park
Land area:

76 m2,

Bedrooms:

3,

Bathrooms:

2

You want to find a beautiful apartment in VinHomes Ocean Park with modern and high class furnishings, but don't have much of budget? This apartment in S2.07 building is the right choice for you

Land area:

65 m2,

Bedrooms:

2,

Bathrooms:

1

We recommend you this amazing 2 bedroom apartment, fully furnished and suitable for young couple

Land area:

75 m2,

Bedrooms:

3,

Bathrooms:

2

This 3 bedroom apartment has new modern furnishings and exquisite design. It's bright, airy and spacious and yet, for sale with a really good price