VILLAS FOR SALE IN HUONG DUONG SUBDIVISION, VINHOMES RIVERSIDE THE HARMONY
Huong Duong subdivision is located adjacent to Huynh Van Nghe street and Sai Dong Long Bien residential area. At this place, Indochina villas with the harmonious architecture between French and Vietnamese cultures will be the ideal choice for customers who love traditional beauty.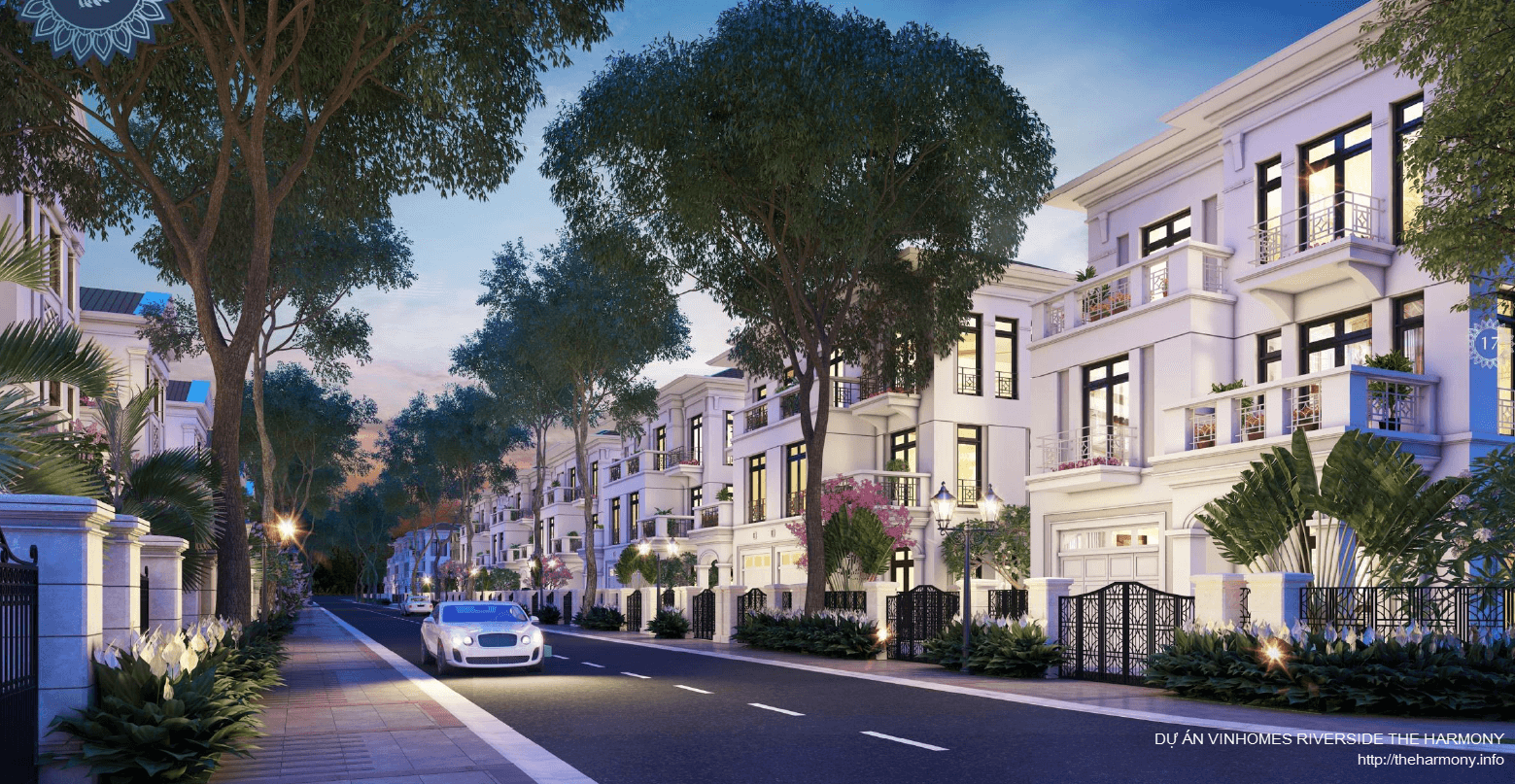 LOCATION OF HUONG DUONG VILLA
Located along Huynh Van Nghe Street, Huong Duong villa is the smallest sub-zone in Vinhomes The Harmony urban area. Compared to 3 subdivisions of Phong Lan, Nguyet Que, and Tulip, the location of Huong Duong subdivision is not overestimated, because it is located far from the central regulating lake and only benefits from a small ecological river so the landscape and utilities are somewhat limited. This is why Huong Duong villas and shophouses are priced quite cheaply compared to the other 3 subdivisions.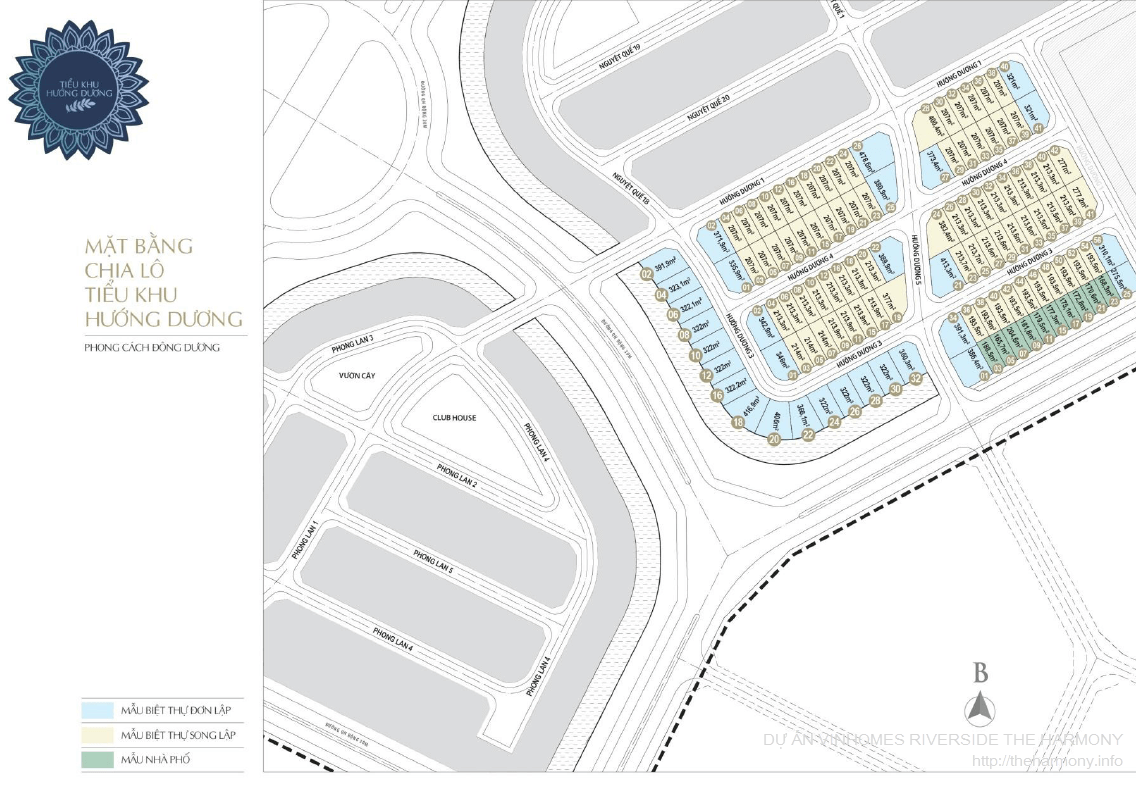 HUONG DUONG VILLA SUBDIVISION
Huong Duong villa subdivision for sale in Vinhomes Riverside The Harmony has a total of 118 products with semi-detached, detached and townhouse designs. Especially, this place also owns up to 707m of canals to bring fresh green living space.
The Huong Duong villas for sale in Vinhomes The Harmony are formed with a unique Indochinese style. Reasonable layout with 40 high-class service facilities to create a highlight for the central area as well as from utilities from the two adjacent Nguyet Que and Phong Lan sub-areas.
Vinhomes Riverside - The Harmony of Huong Duong subdivision stands out with products designed in Indochina architecture. Thanks to this architectural style, the subdivision has become a smart choice, suitable for the hot and humid climate of Vietnam.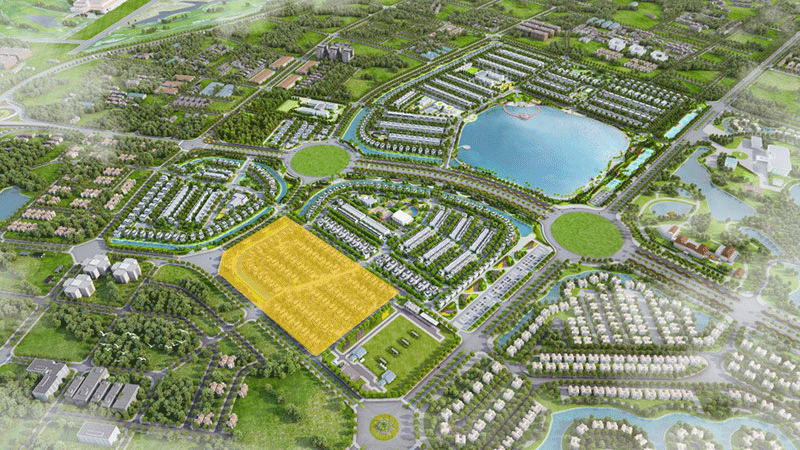 Spacious area 207m2, 213m2

9m wide frontage

The surface is 21.523.7m deep

Total usable area is 365m2
Construction area: 165.7204.6m2

9m frontage; 18.6 20m long

Area of use: 348.32m2
Area: 322 494.25m2

Front 15.2m, depth 23m

Area of use: 494.25m2
Each type of villa of Huong Duong subdivision, Vinhomes Riverside The Harmony has a different unique design. Customers can freely choose from the following villa models:
Semi-detached villas: Designed with traditional sloping roofs, installed tropical double-glazed glass doors; Has a spacious balcony. Especially the decorative motifs bearing the elegant and soft Asian imprint.
Detached villas: Has the beauty of traditional oriental. The design of each villa of this type helps to bring a peaceful and relaxing living space to owners who prefer a minimalist and sophisticated architectural style but still ensure luxury.
Townhouse: The design of this type with the ground floor is for business space, and the 2nd and 3rd floors are for the living. Therefore, this type is suitable for customers who are looking for a product to live in and do business, trade, and make profitable investments by subleasing when not living.
REFERENCE PICTURE OF TULIP VILLA FOR SALE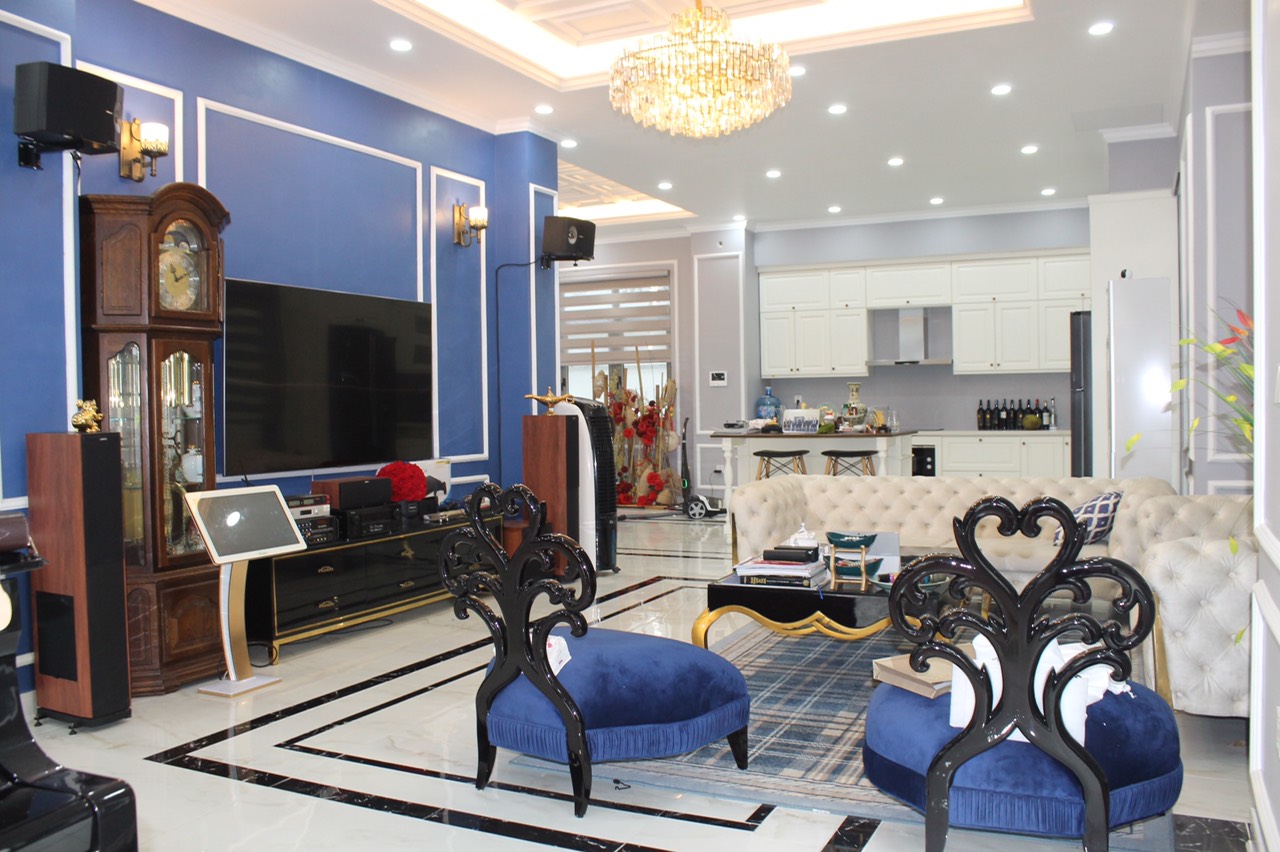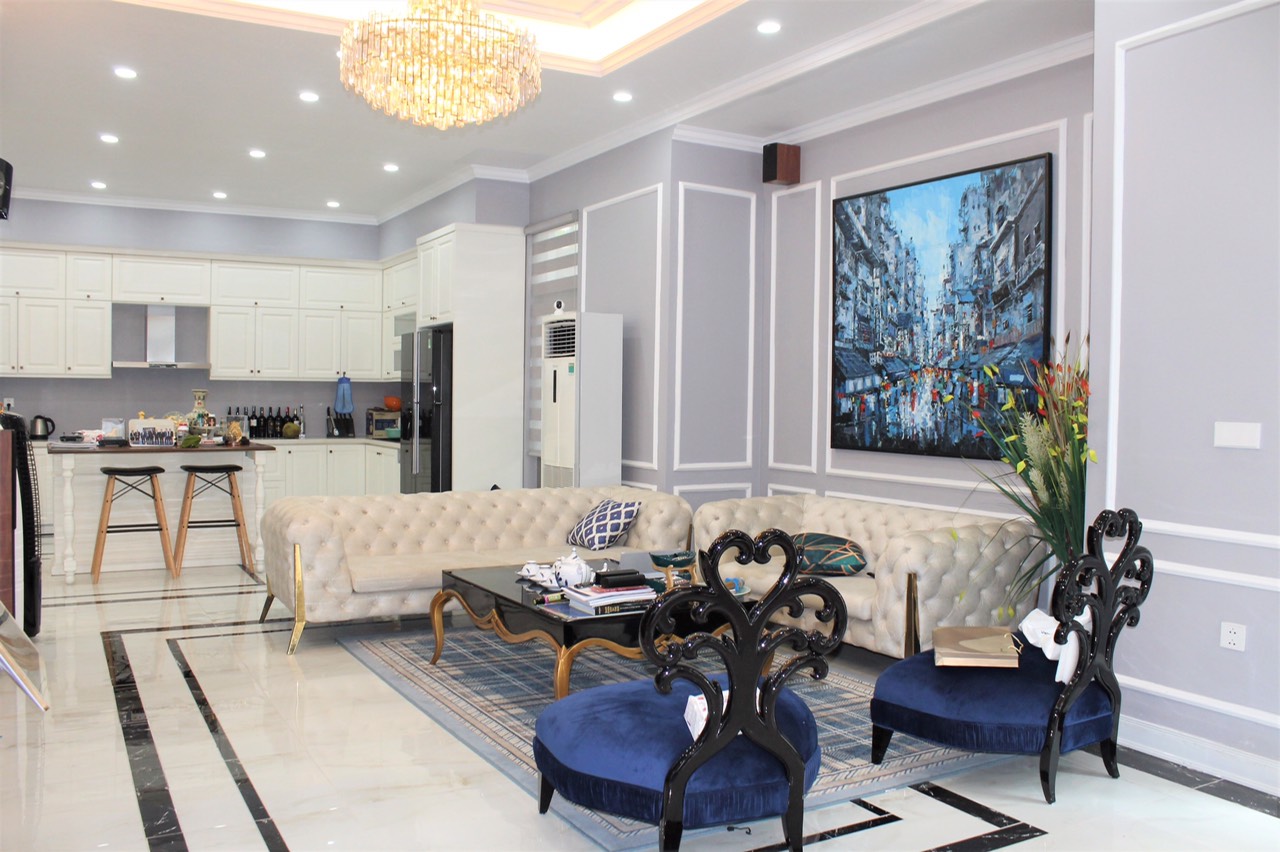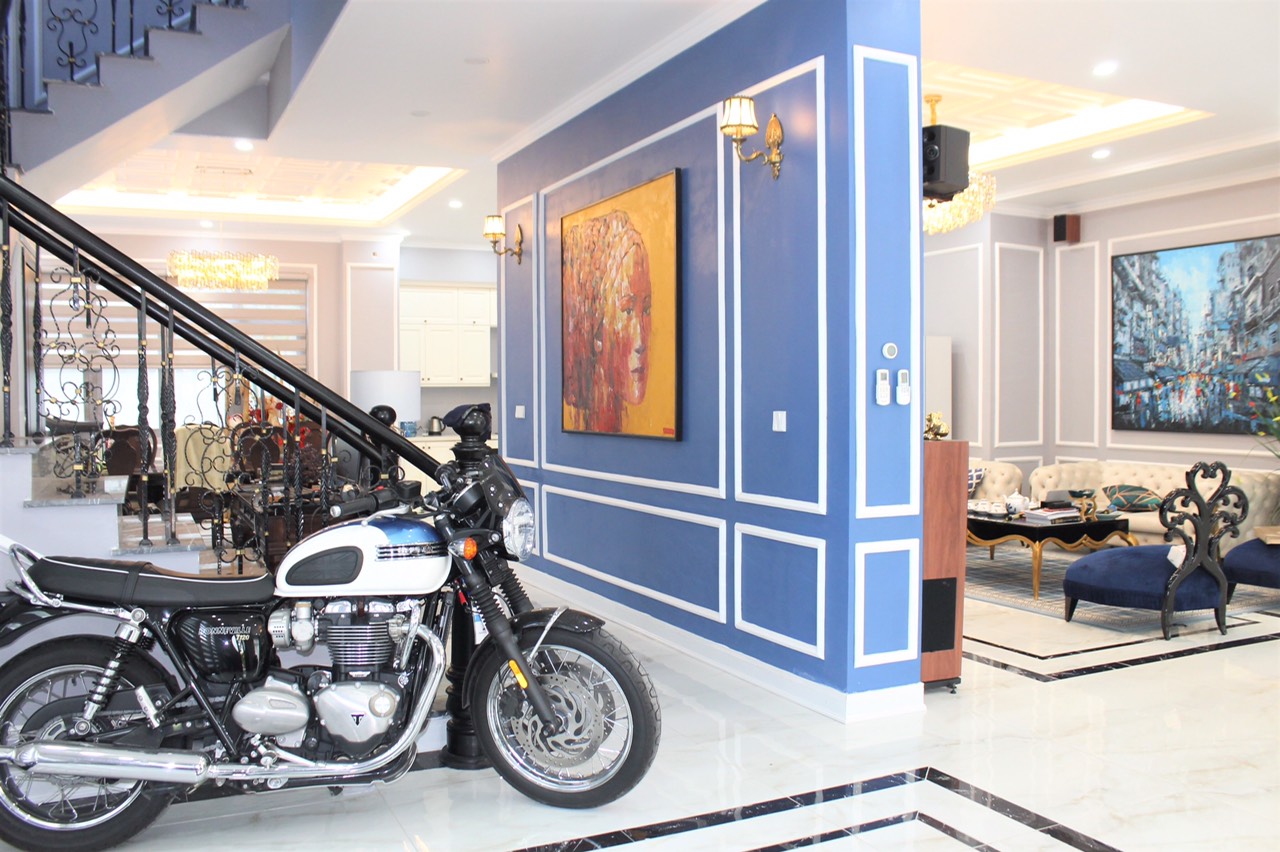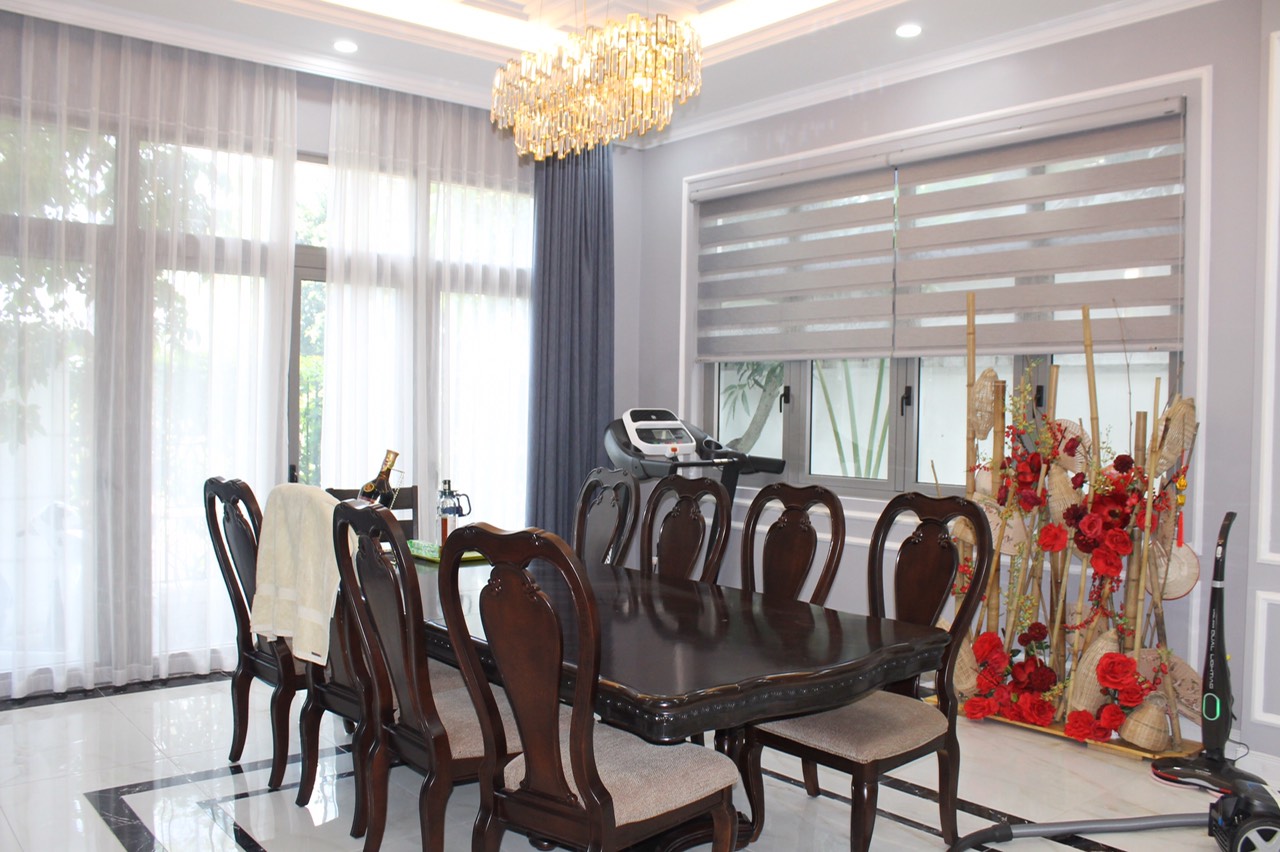 See more: Hoa Tulip villas for sale in Vinhomes The Harmony
Land area:

373 m2,

Bedrooms:

4,

Bathrooms:

4

This is an excellent house for sale in Huong Duong subdivision, Vinhomes The Harmony, constructed with 373 sq.m * 3 floors, full furniture. Price for sale:

Land area:

290 m2,

Bedrooms:

4,

Bathrooms:

4

The owner consigns to sell a super nice corner villa at Vinhomes Riverside The Harmony, land area is 290 sq.m, built 3 floors, designed with 4 bedrooms and 4 bathrooms.

Land area:

310 m2,

Bedrooms:

4,

Bathrooms:

5

In a period of increasing social development, the trend of people returning to the natural, peaceful close life to leave the stifling, crowded streets of crowded streets. Knowing that thought of everyone, Vingroup has started the Vinhomes Riverside The Harmony villa project to meet the needs of customers with a green and peaceful space. on the high-end real estate with quiet space in the heart of Hanoi city and called "the most livable urban area in Vietnam"