Hai Au Villas for sale in Vinhomes Ocean Park
Overview of Hai Au Villas for sale in Vinhomes Ocean Park
Although not located in a central location like Ngoc Trai sub-area or adjacent to large external roads such as Sao Bien, the location of Hai Au area is still highly appreciated when surrounded by important amenities of the Ocean Park.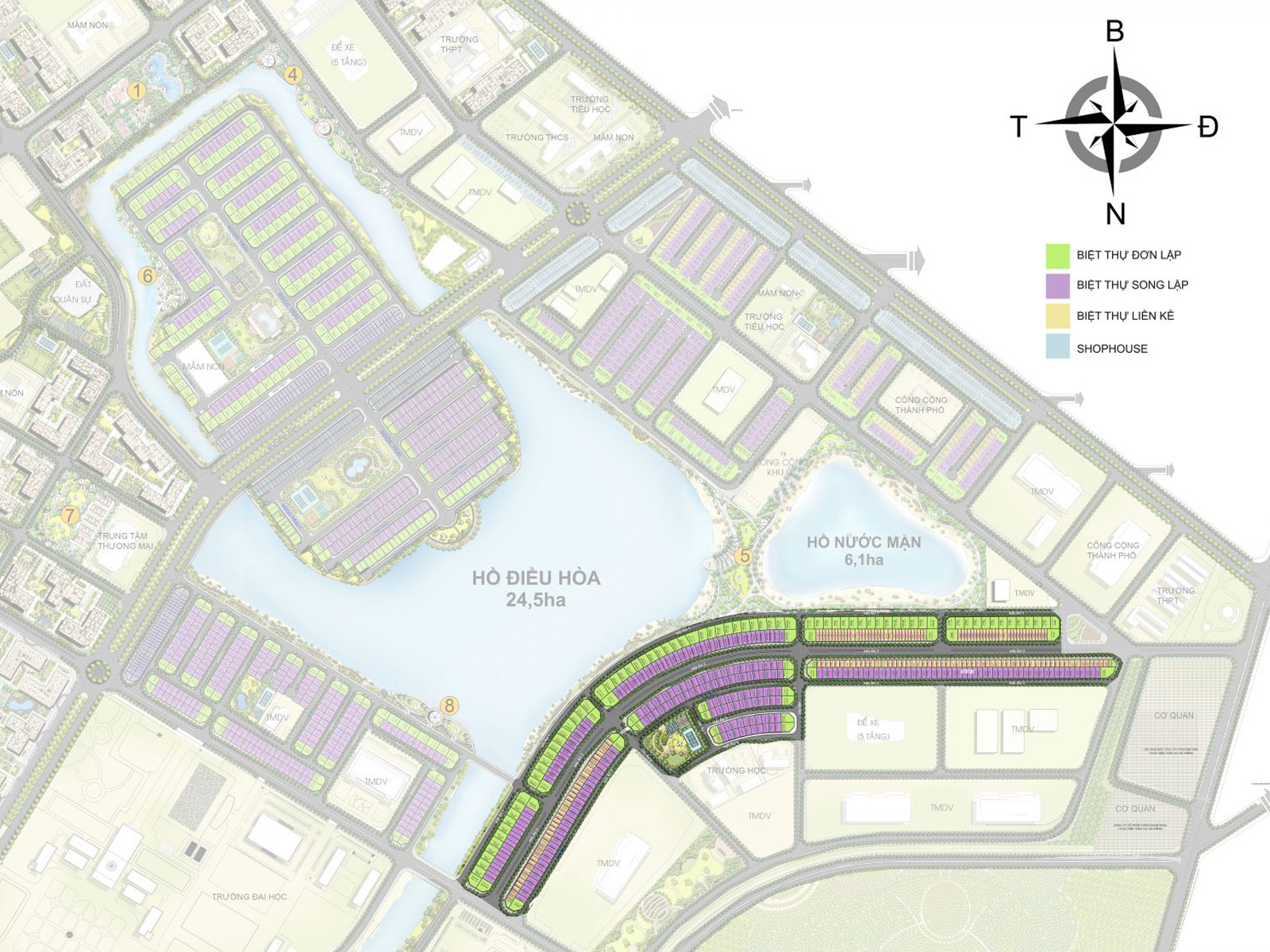 Specifically, Hai Au sub-zone has the following contiguous points:
East: Vincom Mega Mall Ocean Park.
South: School area, commercial service area and 5-storey garage.
West: Vinmec International General Hospital, VinUni elite University.
North: 24.5ha Pearl Lake, 6.1ha saltwater lake, and whalebone square
In particular, the Hai Au Villas for sale in Vinhomes Ocean Park is located on the inside of the sub-zone, adjacent to Hai Au 2, Hai Au 8 roads, easily connecting to the outside of the urban area to move into the center of Hanoi or go to neighboring provinces to the east of the city.
Design of Hai Au Villas for sale in Vinhomes Ocean Park
Built based on strict standards, Hai Au Villas for sale in Vinhomes Ocean Park possess a solid and symmetrical architecture with 3 spacious facades, facing the green space, bringing the city's ocean breath.
The highlight of the villas here comes from the Indochine architecture, which inherits the quintessence of Western European and Asian cultures. Accordingly, the exteriors of the duplexes are designed in a classical French style, emphasizing on condensed blocks with sharp lines but equally liberal and luxurious.
On the other hand, the traditional tiled roof layer, combined with the soft curved edge of the balcony and the gentle Asian decorative motifs throughout, partly shows the sophistication and grace of Vietnamese architecture.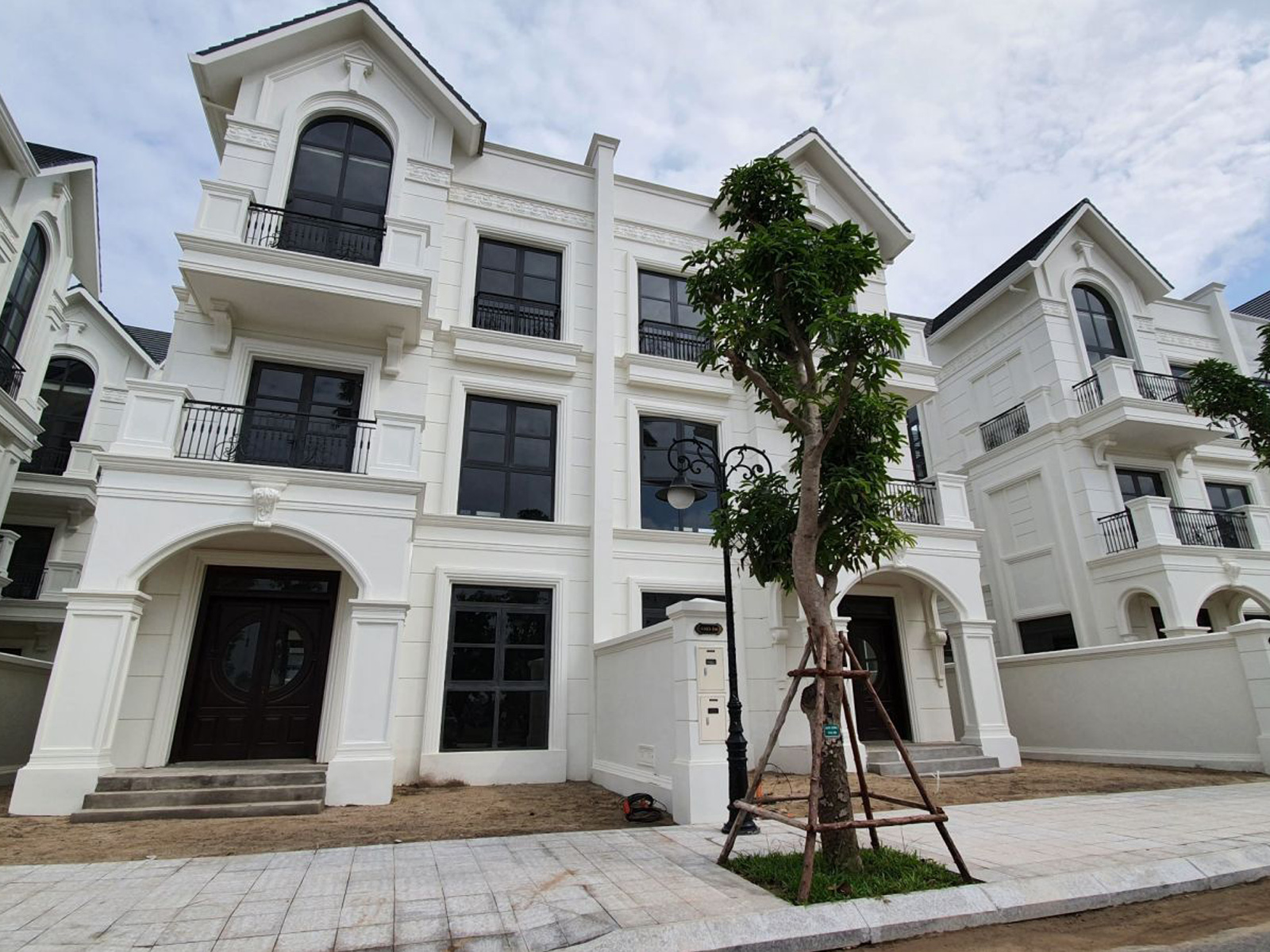 The privileges of owning Hai Au villa in Vinhomes Ocean Park
Living in the Hai Au Villa Vinhomes Ocean Park, residents not only own luxurious and classy houses but also enjoy a comprehensive and trendy resort living space at the project. Specifically, the villas here are built with low density, ensuring privacy and quiet for families.
In addition, Hai Au Villa in Vinhomes Ocean Park also scores absolute points when owning a variety of internal facilities with children's playground, nursing garden, multi-purpose lawn, sports area, etc.. opening up the perfect exchange space for the elite community to live in.
Not stopping there, from the location of the eastern gateway of Hai Au area, next to the starting point of the internal bus route of the project, residents only take 5-10 minutes to move to important utilities such as Vincom Mega Mall Ocean Park, Vinmec hospital, Metro station square, Vinschool school... fully meet the educational, entertainment and shopping needs of owners of Hai Au villas.
The outstanding advantages of location, utilities, and design have made this place the perfect choice for Hanoi's civilized and knowledgeable people.
See more: Sao Bien Villas for sale in Vinhomes Ocean Park
Land area:

150 m2,

Bedrooms:

4,

Bathrooms:

4

We currently have a villa in Hai Au area with an area of 150m2 in Vinhomes Ocean Park urban area. This is one of the good investment and trading options.

Land area:

150 m2,

Bedrooms:

3,

Bathrooms:

4

Selling villa Hai Au 06 licensed for business, 150m2 area, South East direction, 19.5 billion VND full of taxes and fees.

Land area:

150 m2,

Bedrooms:

3,

Bathrooms:

4

Villa for sale in Hai Au Gia Lam, Hanoi. Suitable for opening restaurants, cafes, shops, showrooms,...