APATMENTS IN R2.01 – R2.09 VINHOMES OCEAN PARK FOR SALE
VINHOMES RUBY is coming soon, including 15 luxury apartment buildings. Each building has a modern apartment design from studios to 3-bedroom apartments, with a clear legal status. Currently, there are many upcoming apartments with many different areas and designs, suitable for young, civilized families, towards a full life for all family members.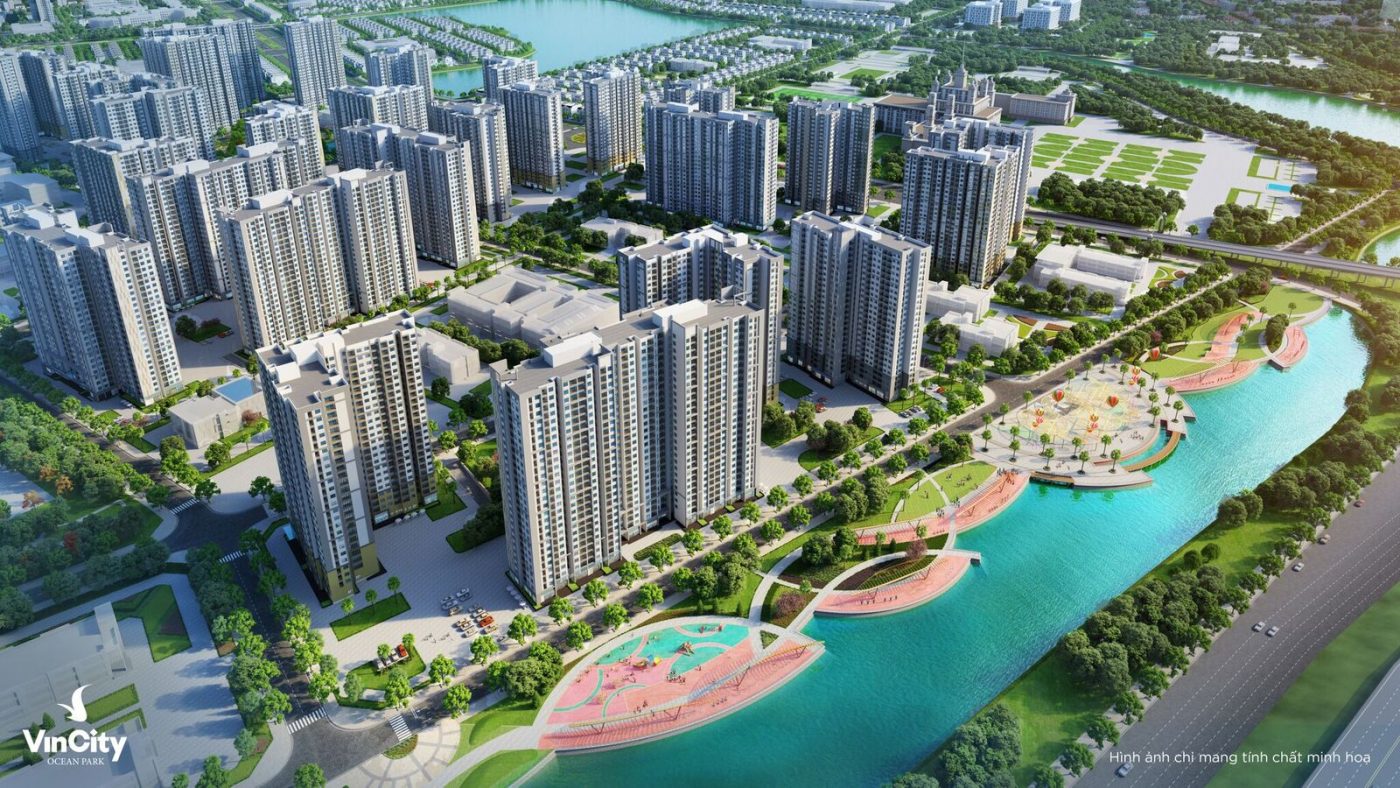 Location of Vinhomes Ocean Park
The Ruby is in the most favorable position of Vinhomes Ocean Park project, adjacent to the main road, and especially in the future, Ruby residents will directly inherit benefits from Metro urban railway 8.
It will only take 20 minutes to go to the city center Hoan Kiem or Tay Ho
Ruby subdivision owns arterial traffic routes, along with a modern expressway system linking neighboring provinces in the region to Hung Yen, Hai Duong, and Hai Phong provinces.
System of hospitals inside and outside the area: Vinmec clinic, Duc Giang General Hospital, Gia Lam General Hospital, etc. Nearby large universities such as agriculture, business, technology, etc.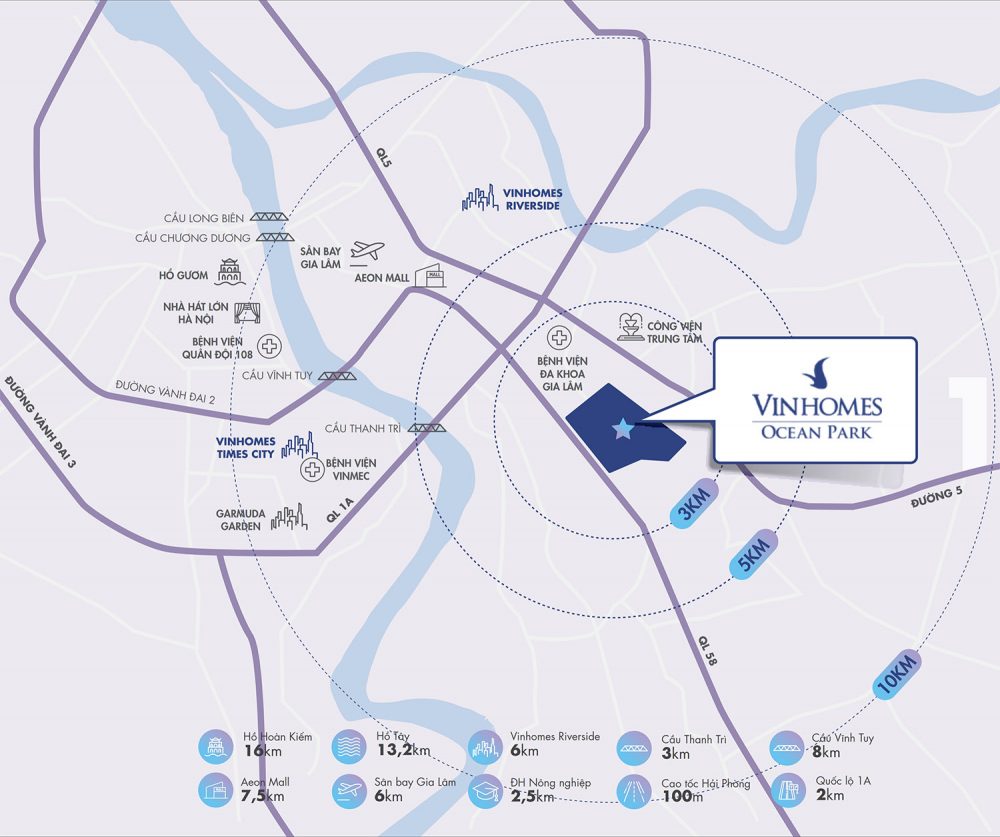 VINHOMES OCEAN PARK - MASTER PLAN
The main type of Vinhomes Ruby is modern apartments, diversely designed with areas ranging from 30-130m2 for studio apartments, 01-03 bedroom apartments. Moreover, with a large area, families can arrange a private office.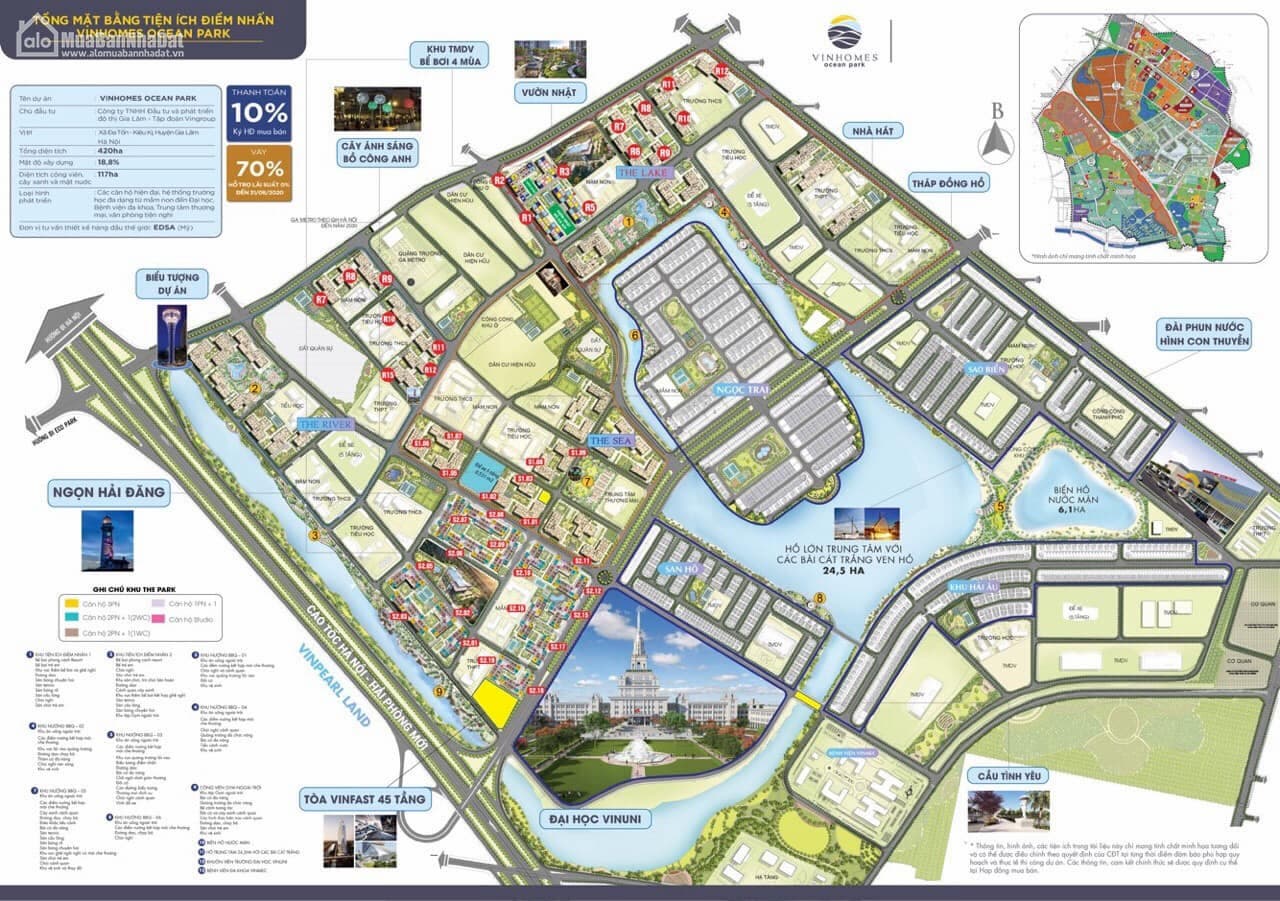 Vinhomes Ruby 2 - Vinhomes Ocean Park apartment design has a common feature of modernity. The emphasis is placed on the main details in the apartment that are connected to enlarge the space, such as the dining area with the kitchen, living room, and balcony.
LAYOUT APARTMENTS IN VINHOMES OCEAN PARK
The Ruby luxury apartment complex includes 18 buildings: R2.01; R2.02; R2.03; R2.04; R2.05; R2.06; R2.07; R2.08; R2.09; R2.10; R2.11; R2.12; R2.13; R2.14; R2.15; R2.16; R2.17; R2.18 with many different areas from 30m2 to 140m2.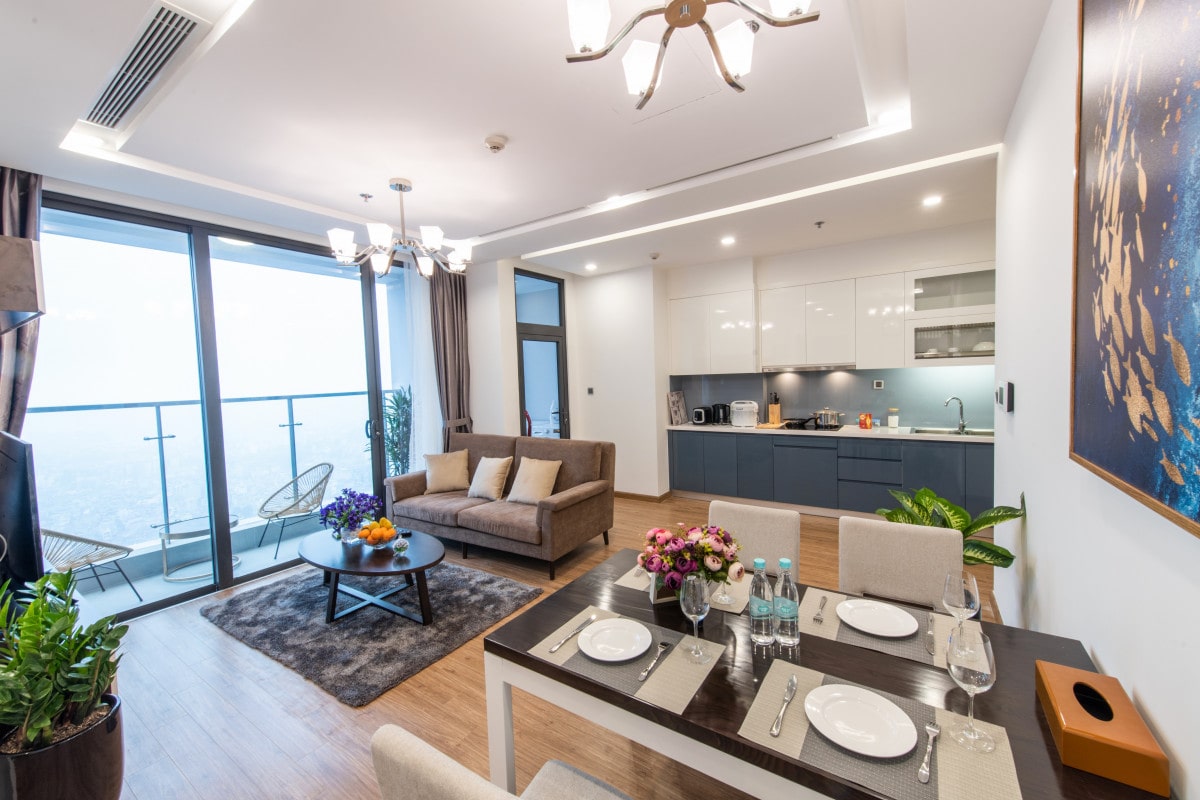 Building design
- Ceiling height: 3.4 m (clearance 2.7m)
- Handover standard: Complete luxury wall-mounted equipment including ceiling, wall, floor, sanitary ware (Toto), kitchen cabinet (Teka), air conditioner (Daikin).
- Apartment corridor: 1.8 m wide, central air conditioning
- Elevator: Brand: Hitachi, Mitsubishi, or equivalent premium brand
- Density: 60 – 90 apartments/elevator
- Reception hall: There is a Lounge
- Controlled by the elevator card swiping system
- Vending machine
- Selling price: Average 40 - 50 million/m2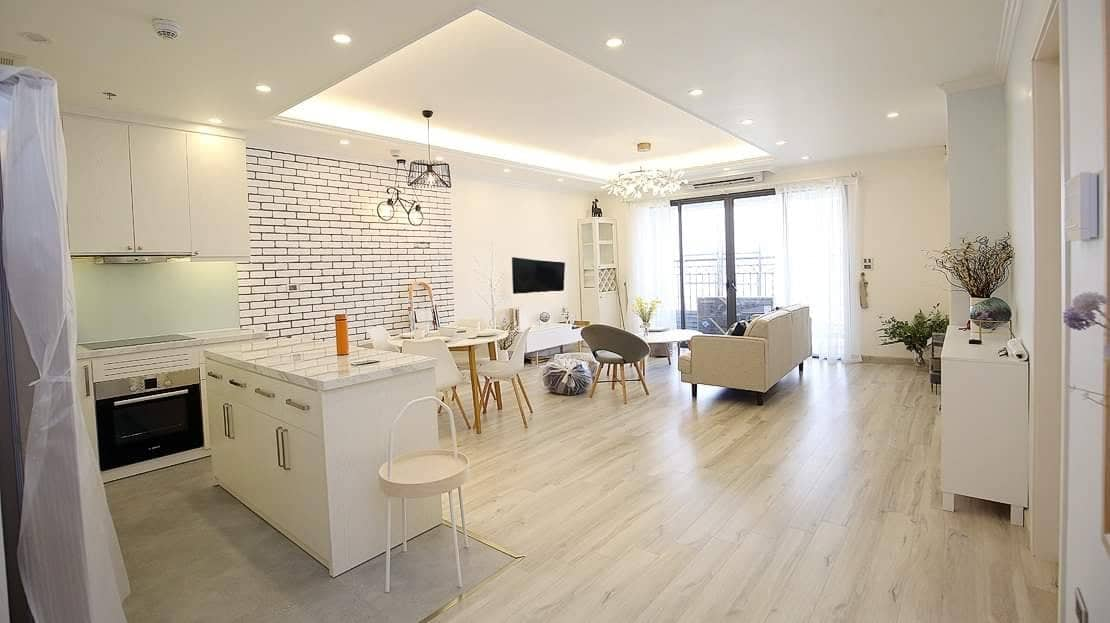 SERVICES AND FACILITIES IN VINHOMES OCEAN PARK
Vinhomes Ruby not only brings international-class apartments but also creates a green space, 4-season swimming pool, optimal comfort, and convenience. Internal utilities include:
- Japanese garden with 117ha of trees and water surface
- Vinshool school system, VinUni
- Large, modern garage
- 150 diverse sports fields: Tennis, badminton, football, basketball, volleyball, etc.
- Nourishing garden with natural grass
- Children's playground with 60 diverse designs
- Outdoor gym with more than 700 exercise machines
- The promenade has more than 60 huts to relax and enjoy the garden view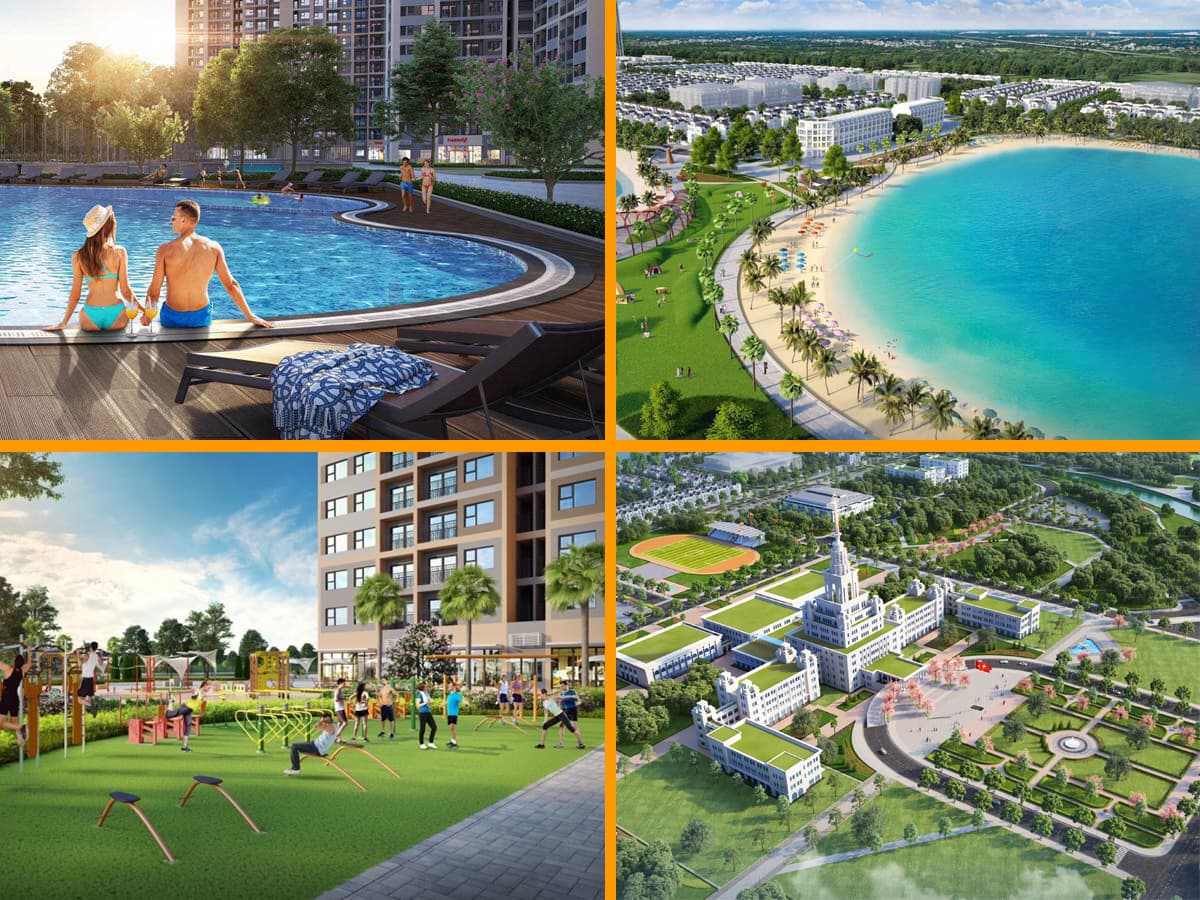 See more:
Apartments for sale in R210 - R218 Vinhomes Ocean Park