Overview of Ngoc Trai Villas for rent in Vinhomes Ocean Park
Overview of Ngoc Trai Villas for rent in Vinhomes Ocean Park
Located in a prime location - surrounded by a central air conditioning lake of 24.5ha and a large system of canals surrounding, Ngoc Trai Area receives special attention because of its impressive landscape, rich utility system, privacy space, and absolute security. This place offers a classy resort space in the heart of the lake for worthy owners. That is why Ngoc Trai Villas for rent in Vinhomes Ocean Park is on the top searching for a lot of tenants.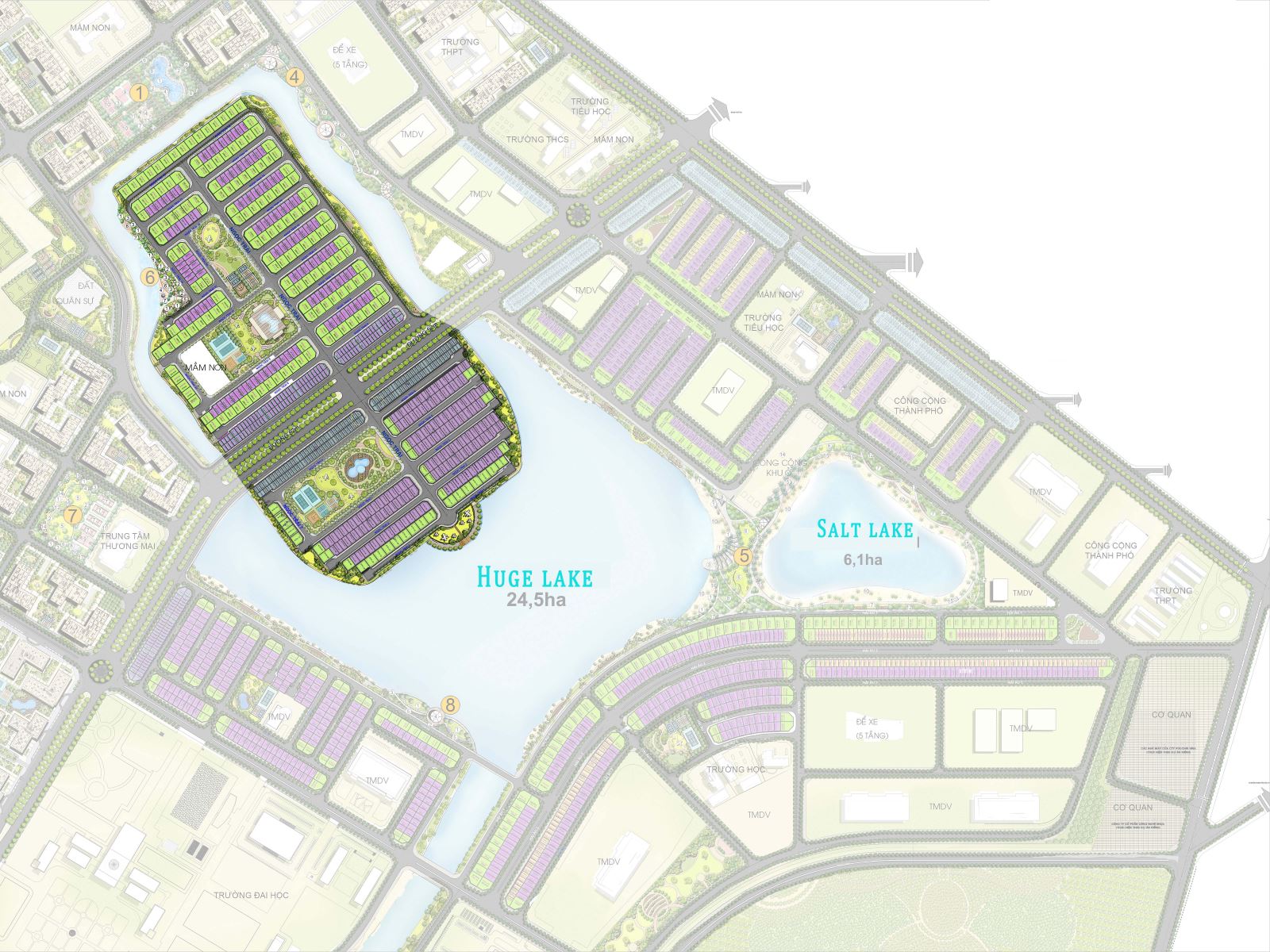 Information about Vinhomes Ocean Park Ngoc Trai subdivision
Active time: April 2020
Location: Center of the urban area, on the 52m arterial road
Scale: 725 villas
+ 183 detached villas (141 - 378m2)
+ 311 duplex villas (141 - 153m2)
+ 115 adjacent apartments (60 - 102m2)
+ 116 shophouses (60 - 101m2)
Villa Details:
Single villa: area 227.5 – 347.5m2; building 3 floating floors and 1 half floor
Duplex villas: area 135 - 338m2; building 3 floating floors and 1 half floor
Adjacent villas: area 70.8-121m2; building 4 floating floors and 1 half floor
Design of Pearl Villa Vinhomes Ocean Park
The two main areas of the Ngoc Trai Villas complex are separated by a 52m arterial road - the mainline of the Vinhomes Ocean Park urban area, creating an extremely convenient transportation system.
Vinhomes Ocean Park Ngoc Trai Villas are luxuriously designed with meticulous attention to detail, bearing the impression of high class. The freedom of the Mediterranean villas in the South of Italy is cleverly put into place, creating a feeling of overwhelming for anyone who first sets foot in this subdivision.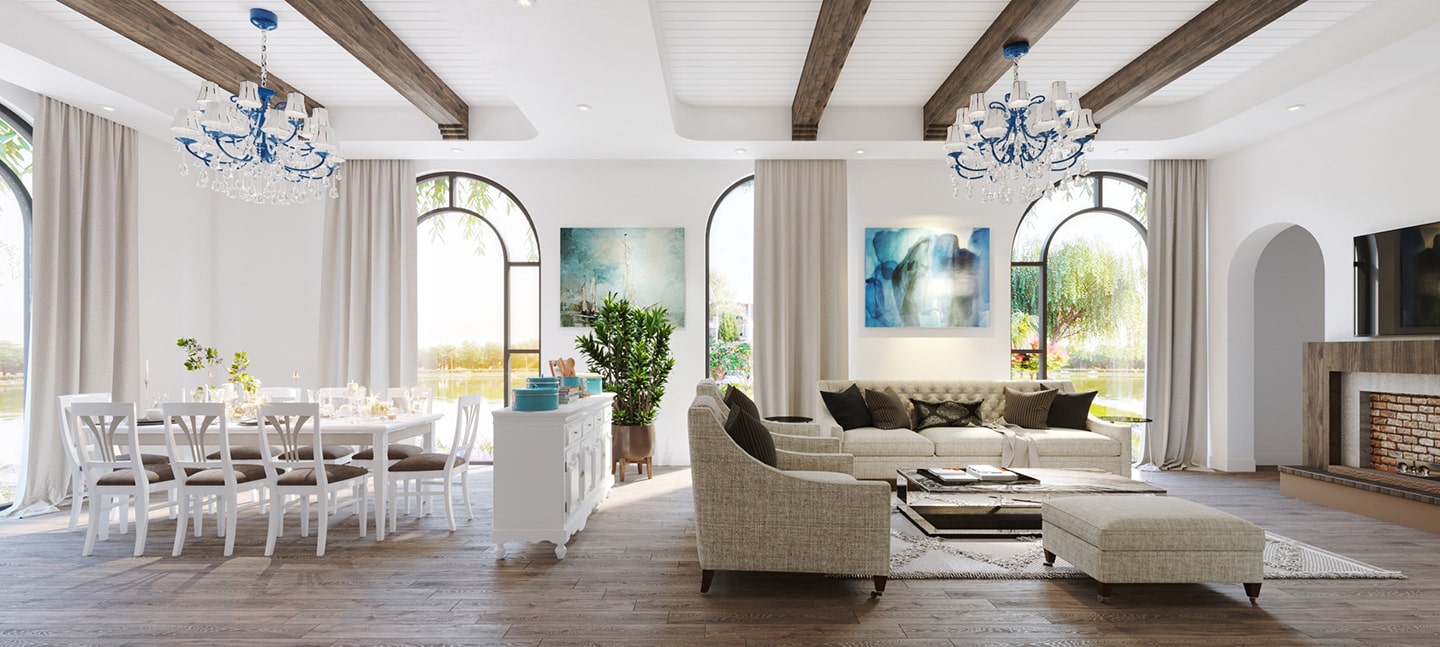 Moreover, the highlight of this architecture lies in the airy open space created by the wide façade combined with wide arched windows interwoven around the exterior of the house. Combined with the landscape of Pearl Lake, a large surrounding canal, and a system of trees planted right in front of each villa, the landscape here becomes more and more poetic and classy.
Perfect utility ecosystem in Ngoc Trai Villas for rent Vinhomes Ocean Park
It can be affirmed that residents of Ngoc Trai Villas Vinhomes Ocean Park own the most livable space in the project with privacy privileges and a complete world of Vinhomes Ocean Park utilities, making daily life more convenient than ever. end. The entire system of playgrounds, indoor and outdoor swimming pools, 15,000 m2 central lawn flower garden and 22,000 m2 playground facilities, swimming pool, flower garden, kindergarten, sports area... will be facilities exclusively for residents here.
There is nothing more wonderful when in their spare time, residents walk around the Ngoc Trai Villas Vinhomes Ocean Park, breathe in the fresh air and watch the beautiful sunset. Or early in the morning, family members jog around the square, watching the beautiful sunrise and refueling for a productive day.
In particular, as the only closed subdivision of the mega-city, the elite residential community of Vinhomes Ocean Park will be protected by 3 layers of tight security to ensure a safe, classy, ​​and resort-quality life. resident star:
+ 24/7 outside control protection
+ Urban security patrol protection
+ Street surveillance camera & children's play area
See more: San Ho Villas for rent in Vinhomes Ocean Park
Sao Bien Villas for rent in Vinhomes Ocean Park
Land area:

165 m2,

Bedrooms:

4,

Bathrooms:

4

This Villa for rent in Pearl Island, Vinhomes Ocean Park is quite big and suitable for all family member activities

Land area:

146 m2,

Bedrooms:

4,

Bathrooms:

4

Seaside Ngoc Trai Villas for rent in Vinhomes Ocean Park, Gia Lam is a good choice for families wanting to enjoy the sea life

Land area:

102 m2,

Bedrooms:

3,

Bathrooms:

4

Basic Equipped Ngoc Trai Villas for rent in Vinhomes Ocean Park