SHOPHOUSE PHONG LAN FOR RENT AT VINHOMES THE HARMONY
Vinhomes Riverside The Harmony creates a luxurious ecological life, which can be considered as the ONLY in the heart of Hanoi because this urban area possesses the beauty of fresh nature, unique architecture, and modern facilities.
The Harmony area is located at the Northeast gateway of the Hanoi capital, with values ​​that no other urban area has such as an isolated location, large ecological environment, and five-star facilities. In addition, The Harmony Vinhomes Riverside also owns new architectural styles, with emphasis on utilities, promising to meet all the needs of different residents.
Phong Lan subdivision is located closest to the bustling residential area of ​​Vinhomes Riverside The Harmony, all four sides are surrounded by an ecological canal system of nearly 1,500 m.
Orchid is a classic symbol symbolizing perfection and proliferation with noble and luxurious temperament. The Orchid Road at Vinhomes Riverside The Harmony always carries in itself hidden power, abundant natural energy, helping people reach integrity, money, perfection, beauty, purity...
The highlight of the sub-zone is the typical French-style garden and the Club House with many unique utilities. You will always feel the most tranquility and light when you take a leisurely walk along the canal or watch the children play in the park.
The ADVANTAGES that investors cannot ignore when considering the option of renting a shophouse in Vinhomes The Harmony is that these shophouses all have spacious sidewalks with lots of car parking, very convenient. for business.
Not only that, with about 12,000 residents of Vinhomes Riverside with good conditions plus a limited number of Shophouses in Vinhomes Riverside with only 57 units, one thing is for sure that your townhouse is always crowded.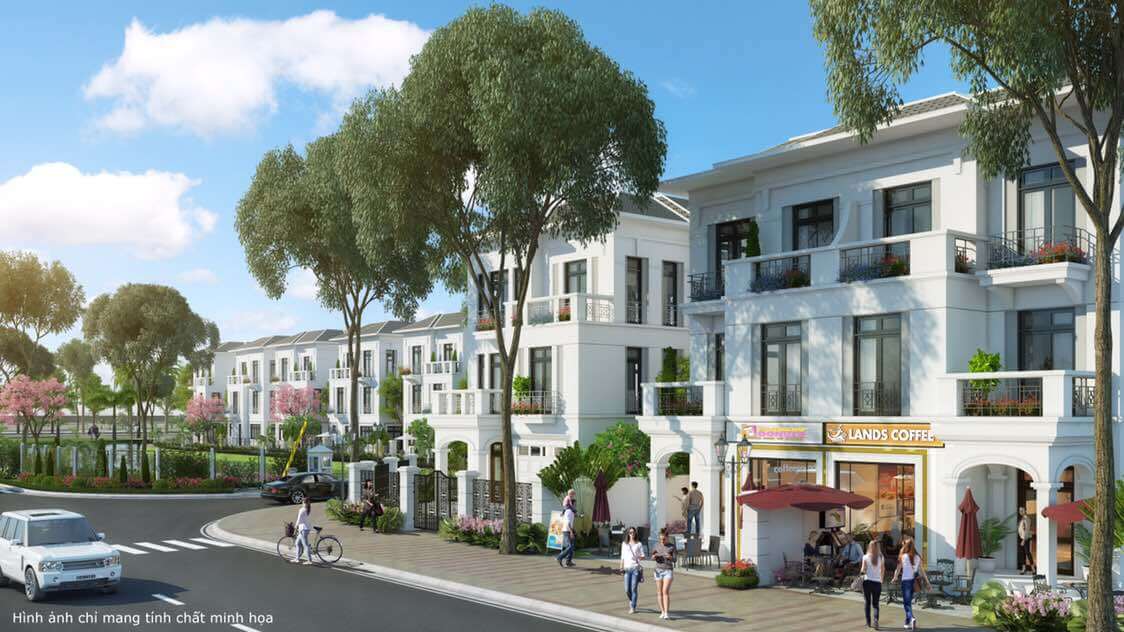 Phong Lan subdivision has 19 Shophouses, adjacent to Nguyen Lam Street with romantic ancient French architecture, with a reasonable area from 216 m2 to 218 m2, so the price ranges from 17 billion to 18 billion/unit. Shophouses are suitable for renting furniture, doing villa finishing services, especially in the first phase to welcome the wave of villa finishing services for residents to start living.
At Vinhomes Riverside The Harmony, a commercial townhouse, also known as a shophouse, is a perfect choice if the investor is having "dual" needs, that is, doing business on the first floor and living on the upper floors. With this advantage, the owner can "one step into the street".
See more: Shophouse For rent in Nguyet Que
Land area:

216 m2,

Bedrooms:

4,

Bathrooms:

4

If you are looking for a shophouse for rent in Vinhomes Riverside, don't miss this apartment. This shophouse is located in Phong Lan Street which is facing the internal area. For those who are looking for a place to make business, this option would be very great.

Land area:

362 m2,

Bedrooms:

4,

Bathrooms:

4

Are you looking for a well-located shophouse for rent in Vinhomes The Harmony Phong Lan? Check this out!

Land area:

216 m2,

Bedrooms:

4,

Bathrooms:

4

A búy shophouse for rent in Phong Lan subdivision, Vinhomes The Harmony, especially suitable for restaurant, coffee shop, fashion shop...