APARTMENTS FOR RENT IN VINHOMES OCEAN PARK IN 2023
Not only is it a world-class urban, but Vinhomes Ocean Park is also a new city with the harmony of Nature, Life, and Human. A place adjacent to the blue ocean, stretch of white sand, and the commercial hub. Apartments for rent in Vinhomes Ocean Park mainly serve the accommodation needs of individuals going to school, working or households.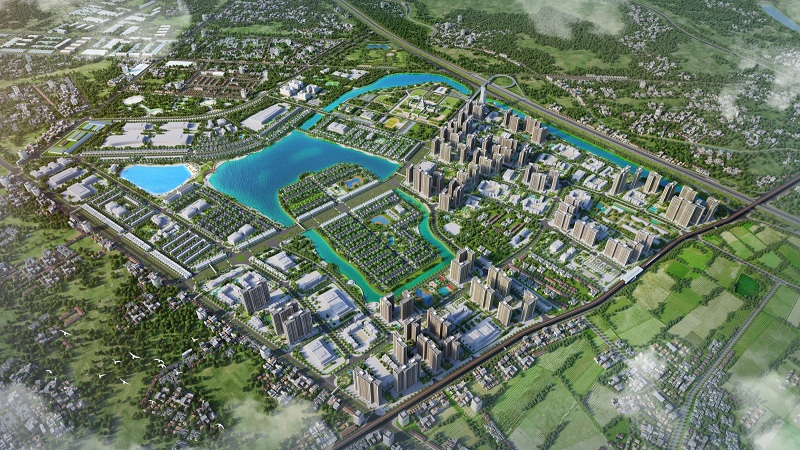 OVERVIEW OF VINHOMES OCEAN PARK GIA LAM
Developer: Gia Lam Urban Development and Investment Limited Company
Total project land area: 423.6 ha
Construction density: 19.2%
Development scale: 1 office building, 66 apartment buildings & 2300 low-rise houses
Type of development: Apartments, detached villas, semi-detached villas, townhouses,

Shophouse for rent

or for sale
LOCATION OF VINHOMES OCEAN PARK APARTMENT
Vinhomes Ocean Park Gia Lam is located in Gia Lam - Long Bien, Hanoi City, one of the central gold locations of Long Bien District. This is one of the new projects of Vingroup Group as an investor. The aim is to turn Vinhomes Gia Lam into one of the hottest projects in the Gia Lam area. Although this area is not the center of the capital, due to the synchronous transport infrastructure system and the proximity of some major roads such as Nguyen Van Cu, Ngoc Lam, and Xuan Quan, the movement to the city center is extremely easy. Moreover, due to the work demand, many customers from other cities and provinces come there to live. Not mention to the fact VinCity Gia Lam is near Chuong Duong and Long Bien bridges so it is extremely easy to go to the nearby provinces & cities.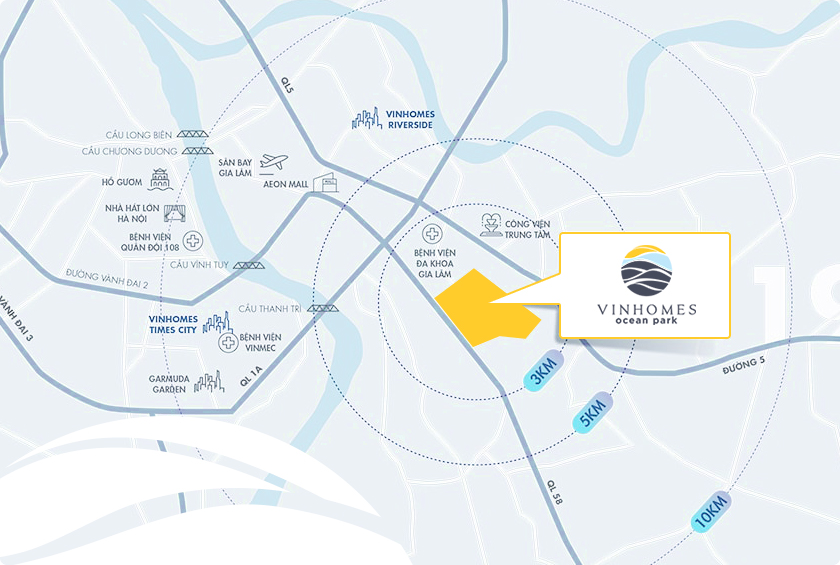 + Northeastern borders on Duong Xa commune
+ The Southeast borders on Kieu Ky village
+ The Southwest borders on the Hanoi - Hai Phong New Highway (NH5B)
+ The Northwest borders on Dao Le Street (Trau Quy Town) the future elevated railway
Vinhomes Ocean Park will be the center of "transshipment" for trading, signing contracts, of businessmen when it only takes 30 minutes to move to Noi Bai International Airport, Gia Lam Airport, nearby cities. such as Quang Ninh, Hai Phong, Hung Yen, Bac Ninh, Bac Giang and Hai Duong. With a convenient space for representative offices, trade centers, a large number of shophouses here will promote domestic and foreign economic trade activities. This place will be a hot spot attracting famous brands to set up a representative office.
DESIGN OF VINHOMES OCEAN PARK APARTMENT FOR RENT
The high-rise subdivision of Vinhomes Ocean Park project is a bustling central area with trendy and modern apartments. Apartments for rent in Vinhomes Ocean Park Gia Lam diverse in form of apartments, forms of rental, types of furniture, floors, fully meet the diverse needs of customers.
Vinhomes Ocean Park apartment for rent is designed in the style of ecological architecture with open, spacious, and comfortable spaces.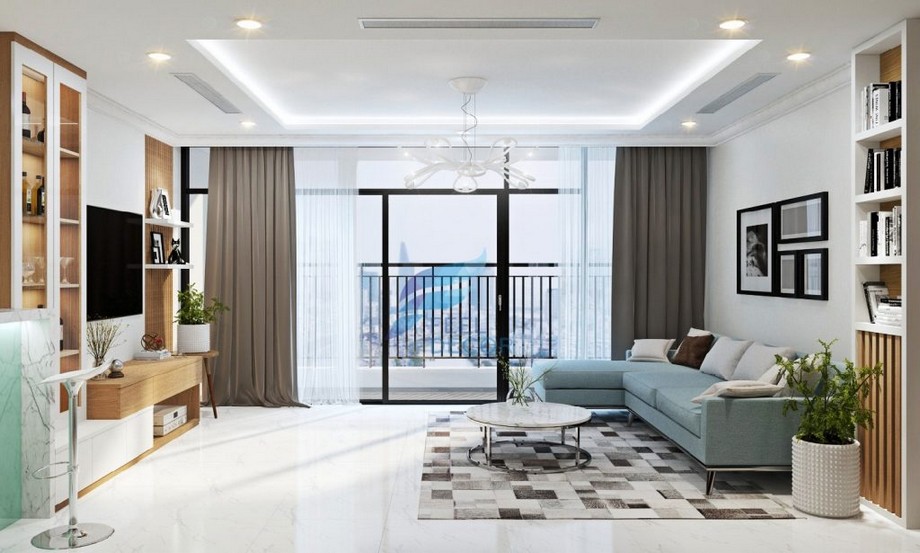 The high-rise area is divided into 3 subdivisions as follows:
+ The Sapphire subdivision includes The Sapphire 1 and The Sapphire located along with the VinUni University and Eco River. Apartments at The Sapphire have small sizes, mostly from 28 to 75 m2, minimal interior handover (without conditioners, kitchen cabinets, wardrobe). The average selling price ranges from 30 to 35 million VND / m2. This apartment segment targets the main middle-income people in the eastern area of ​​Hanoi.
+ The Ruby includes The Ruby 1 and The Ruby 2 located along the 40m-wide Dong Du - Duong Xa planning route. Apartments in The Ruby have sizes ranging from ​​30 to 100m2. Basic handover furniture (with air conditioning, kitchen cabinets, wardrobe). The average selling price ranges from 40 to 45 Million / m2, targeting high-class customers who want to experience the "Vinhomes" standard as Times City and Royal City urban areas.
+ The Diamond consists of 4 high-class apartment buildings located in the Northwest of Ngoc Trai villa area. This is one of the most beautiful locations in Vinhomes Gia Lam urban area, with a panoramic view of the central air conditioning lake of 24.5 hectares and a saltwater lake of 6.1 hectares wide. The apartments at The Diamond have a large area, handover furniture imported from many leading brands in the world, exclusively for successful people who want to fully experience the upper-class life in the heart of the coastal city. lake.
The ground of apartments in Vinhomes Ocean Park is optimized to maximize the area of ​​use, so the area is maximized according to demand, not too large but extremely reasonable. Every room inside the apartment has windows or openings for ventilation and light. The leasing fees of apartments for rent in Vinhomes Riverside cost around 450$ to 800$ per month. The rental price depends on the area, location, and interior design of each apartment.
WORLD-CLASS LIVING STANDARD & OUTSTANDING UTILITIES
Vinhomes Ocean Park urban area with modern, civilized design and green living space gives residents great utilities. Residents living here will easily feel comfortable and extremely relaxing because the living space is really more perfect than expected.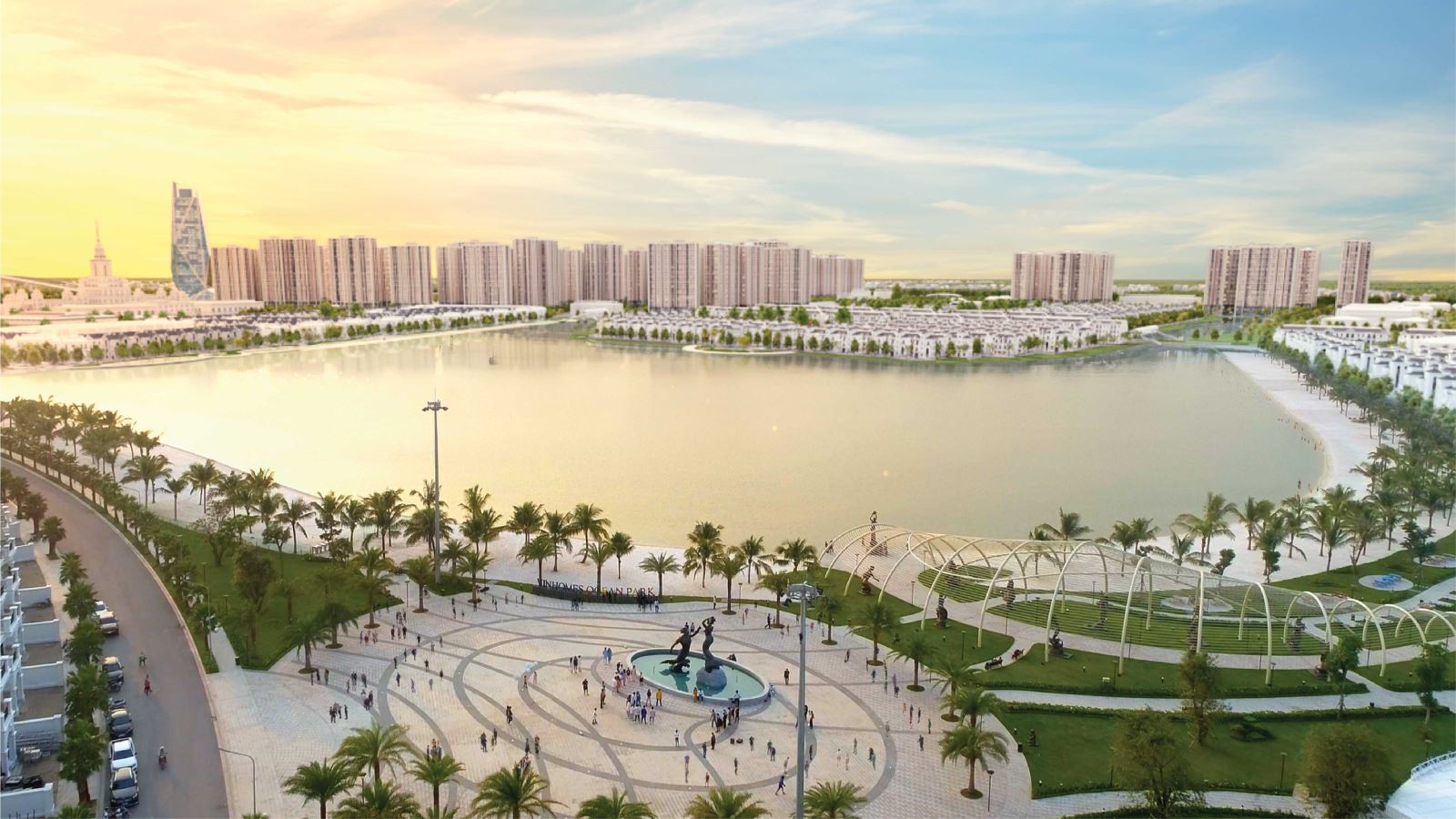 + Lake of 55 hectares
+ Artificial waving ocean of 6.1 hectares
+ Artificial river system surrounding high-rise areas
+ VinUni University can grant international degrees
+ Vinschool's multi-level school system
+ Vinmart supermarket system
+ Vinmec Hospital
+ Internal swimming pool with resort, gym, tennis, badminton, volleyball courts
WHY SHOULD WE LIVING IN APARTMENTS FOR RENT IN VINHOMES OCEAN PARK?
+ Unprecedented scale: Vinhomes Ocean Park is located on an area of ​​420 hectares (nearly the area of ​​Hoan Kiem district) which is planned to be a large and synchronous city, such as Singapore Island and more. , with this scale, no other urban area in Hanoi can match Vinhomes Ocean Park. More than 66 apartment buildings and more than 2300 villas, adjacent houses, commercial townhouses, commercial centers, commercial offices create a comfortable living and working space. The high-rise area consists of 4 subdivisions such as The Sapphires, The Sea, The River, The Lake. The Low-rise area includes 4 subdivisions: Ngoc Trai, Sao Bien, Coral, Hai Au. Residents living in the urban area of ​​Vingroup have a high educational level, living a modern civilized style.
+ Green living space: a system of 62 hectares of green parks, nursing gardens - an ideal place to practice and interact with the elderly community; garden landscape, Singapore-style promenade with more than 60 relaxing huts for sightseeing; 8.5km of walking, jogging, cycling along the lake; the construction density of only 18.8% creates an extremely green space.
+ Modern complex, superior utilities, built in a civilized way: the highlight is the first artificial sea of ​​the saltwater lake in Vietnam The South has an area of ​​6.1 hectares, a large air conditioning lake of 24.5 hectares, 6 large BBQ parks with 100 barbecue points that can be picnic places, extremely fun and 60 attractive playgrounds for children. sports games, especially a system of 150 sports fields with a variety of types: tennis courts, badminton courts, basketball courts, steam volleyball courts, 08 indoor and outdoor swimming pools in resort-style, Outdoor Gym park with 700 exercise machines to bring entertainment space, a unique sport. The system of hospitals and schools from preschool to university in which 23 hectares of VinUni University is of an international standard.
With all the advantages and rent prices are not too high compared to the common ground of high-class apartments for rent. Vinhomes Ocean Park apartments for rent attract customers and meet the requirements for apartments for lease in Hanoi.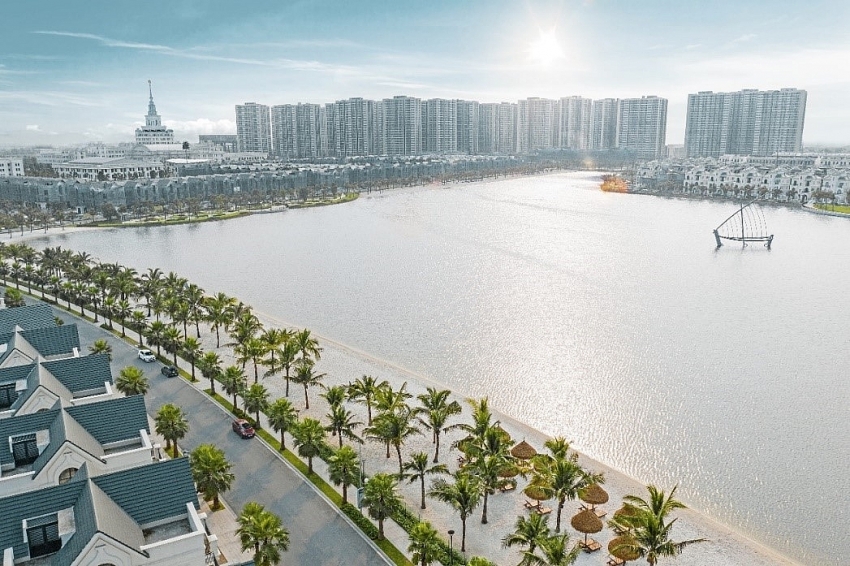 Tan Long Land - The trusted Agent of Real Estate in Hanoi is committed to becoming a solid bridge between customers and investors. We provide you a wide range of Hanoi housings list, Vietnam properties for sale and for rent, and regional housing services including apartments, serviced apartments, houses, shophouses, villas, and commercial real estate, with a team of professional and enthusiastic consultants who can speak English, Korean, Chinese,... For real tours and inspections of the property or Vinhomes Ocean Park apartments for rent or any real estate properties across the country - don't hesitate to contact us!
List of properties for rent