INTRODUCTION OF HANOI CIPUTRA VILLAS
Nam Thang Long Urban area - Ciputra Hanoi is invested by Ciputra Group - an world-renowned group in real estate development which is a leader in constructing and developing large-scale urban areas through comprehensive community development including residential areas, commercial areas, sports, entertainment and much more.
With its large scale (301 ha), under Hanoi's master plan, Ciputra urban area is an ideal location for trading, living and investing purposes.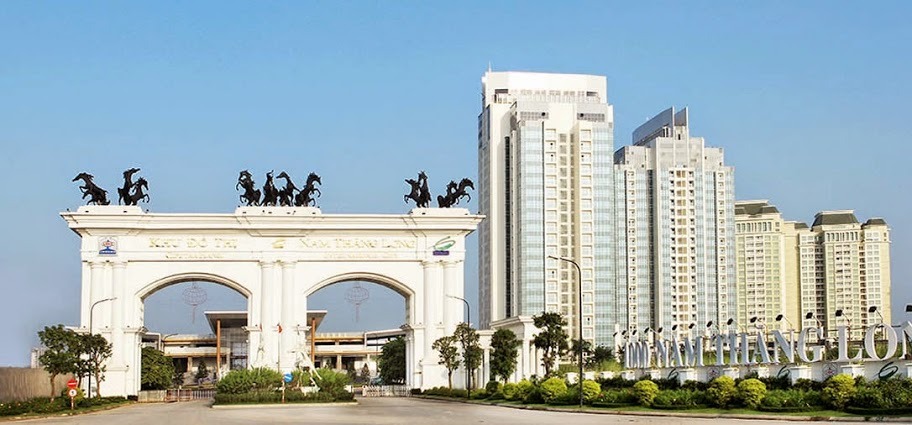 I. GENERAL INFORMATION
- Total area: 3.018.892m2.
- Low-rise housing: 535.887m2.
- High-rise housing: 609.645m2.
- Commercial center: 178.052m2.
- Schools: 178.286m2.
- Public utilities: 6.657m2.
- Green area: 508.740m2.
- Lakes and waterway: 261.600m2.
- Parking area: 69.652m2.
- Technical areas (Power Station in the North): 40,000m2.
- Outer roads : 423.462m2.
- Inner roads: 190.414m2.
- Hospital: 16.497m2.
II. LOCATION AND AREA LINKS
- Location of Ciputra Villas:
Nam Thang Long urban area has an ideal location, situated in the northwest of Ha Noi.
Adjacent to Red River and historic Westlake.
Borders on Ring road 2 and 3.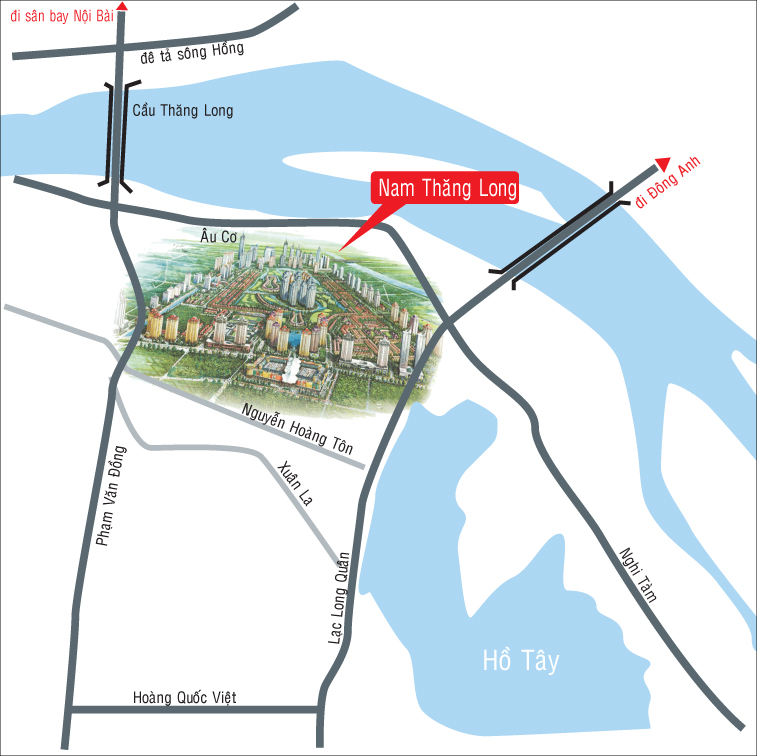 - Area links with Villa Ciputra Hanoi
Easily access from all directions of Ha Noi.
Located right next to West Lake and the Diplomatic Corps area
15 minutes driving to Hanoi center and Noi Bai International Airport
3 minutes driving to Thang Long industrial park
III. TYPES OF VILLAS
Ciputra Villas is divided into 3 Phases:
- Phase 1 consists of blocks from C1, C2, C3, C4, C5, D1, D2, D3, D4, D5, G1, G6, G9, G10. There are 4 to 5 bedrooms with areas of 126m2, 198m2, 230m2, 300m2 .... Rental prices range from $1000/month to $2500/month with or without furniture.
- Phase 2: comprises blocks from T1, T2, T3, T4, T5, T6, T7, T8 and T9. There are 4 to 5 bedrooms with areas of 150m2, 180m2, 230m2, 350m2 .. Rental prices range from $1200/month to $5000/month with or without furniture.
- Phase 3: Block Q. There are 4 to 5 bedrooms with area of 450m2 .. Prices for rent are around $4000/month with or without furniture.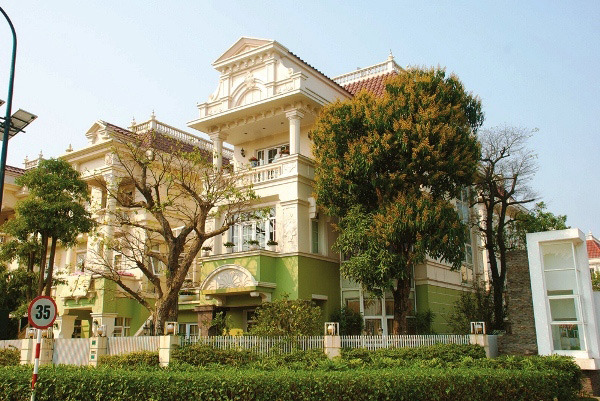 Ciputra Villas is surrounded by green gardens giving its residents an airy and tranquil living space that is close to nature. In addition, its modern and comprehensive utilities such as Ciputra Mall, UNIS, kindergarten, commercial center, swimming pool, spa, children's playground, golf, parking area, 24h security ... bringing perfect and convenient environment for families.