Shophouse Vinhomes Riverside - The most investment-worthy ecological area in Hanoi
(Update: 3/29/2022 3:55:49 PM)
Shophouse Vinhomes Riverside the Harmony in the project was built according to the idea of ​​a traditional Vietnamese townhouse, with a central location that is very suitable for business and trade.
1. Nguyet Que Shophouse Row 24 - 25
Nguyet Que sub-area is the only subdivision of Vinhomes The Harmony, which is planned in 3 different locations, including 28 shophouses with an area of ​​​​156m2 - 176m2. The design of the Nguyet Que villa area is inspired by Greek architecture, featuring a triangular gable roof and columns, the outer rim decorated with a stylized filling pattern after the famous Parthenon temple. modern breath but no less delicate and elegant for living space.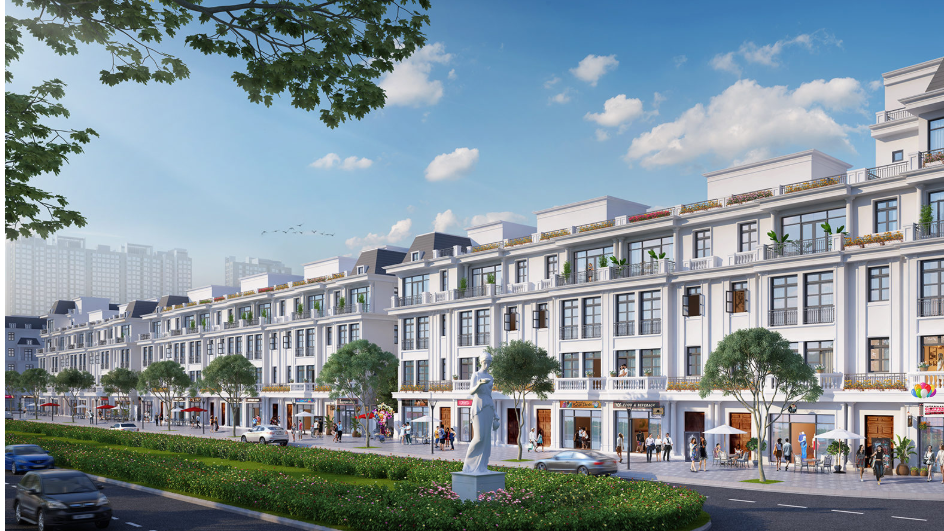 The shophouse has a frontage of 9m facing the outside area, so it can both enjoy high-class facilities and do business. Construction area 110m2/floor is modernly designed with 3 floors, 1 tum: 1st, 2nd, 3rd floors with separate toilets for each floor, 4th floor has 1 common room and 1 storage room. Shophouse here has been completed with basic furniture and has an elevator, suitable for office, restaurant, homestay, showroom, cafe...
2. Shophouse Tulip 09
Coming to the Tulip sub-area located in the most beautiful location at The Harmony, right next to the large central air-conditioned lake, you will be immersed in a peaceful environment, fresh air, also a place to relax, take a walk. Great suite for residents after a stressful and tiring working day. The shophouse opposite is Le Mat village, a food street with famous restaurants: Nhu Quoc Phuong Trai, Nguyen Van Duc, Xuan Chu Seafood...With this prime location, the business value is eaten away. like shophouse Huong Duong 05, Phong Lan 01, Nguyet Que 25 and 24.
The shophouse has a total land area of ​​225m2, a construction area of ​​130m2/floor. The architecture here with Italian artistic style will be the perfect place to enjoy the high-class life as well as express your own class and ego. With the design of the 1st, 2nd, and 3rd floors, each floor has its own toilet, up to the 4th floor, there is a common room and a storage room.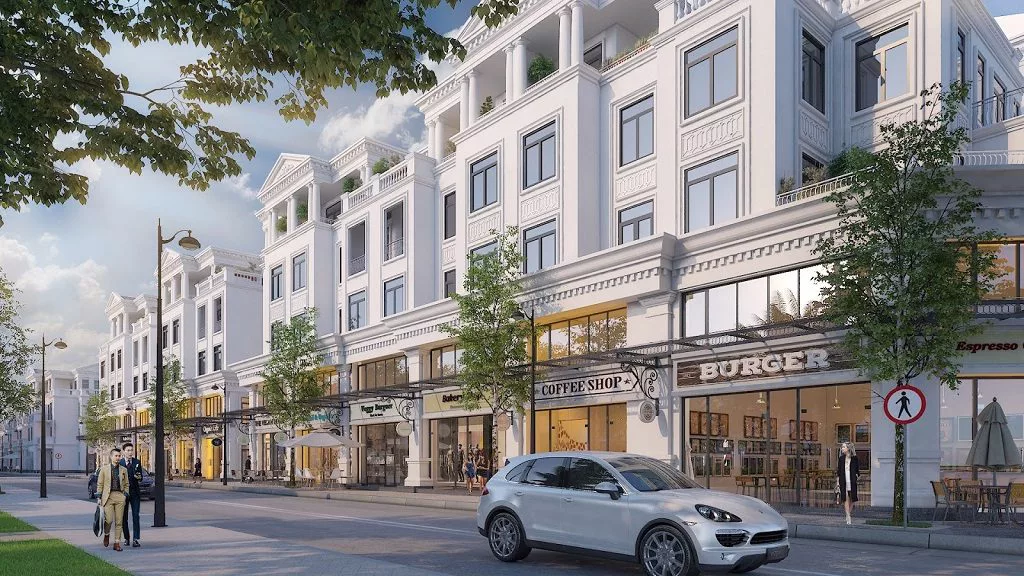 3. Sunflower Shophouse Row 05
In this place, Indochina villas with the harmonious architecture between French and Vietnamese cultures will be the ideal choice for customers who love traditional beauty. Huong Duong sub-area has a total of 12 shophouses with an area ranging from 168m2 - to 386m2, construction area 373m2, floor area 102m2/floor. With the same 3-story, 1-turn design as other shophouses, addition, the Huong Duong shophouse also enjoys 3 more open sides toward the outside natural space so that the owner can enjoy the golden sunshine, cool wind, and nature. beautiful nature. In front of each shophouse is a large sidewalk, creating maximum conditions for business and trade.
4. Shophouse chain of Phong Lan 01
Bringing in the quintessence of French culture, with the wide ecological domain from 18.6 km of surrounding ecological canals; the Phong Lan sub-area will bring the owner a romantic, free, liberal but no less classy life. Shophouse Phong Lan has a total of 20 apartments with an area of ​​216m2/unit including a 119m2 floor area, 2nd floor is 118m2, 3rd floor is 114m2, the attic is 20m2. In the Phong Lan sub-area, the investor Vingroup elaborated not only from the outside architecture but also from the living space as well as accompanying utility services such as clubhouse, tennis, basketball, badminton, mini golf, salon. Car care, relaxing cafe, high-class restaurant…
News