Take a peek at Vinhomes Ocean Park most luxury rentals
(Update: 9/19/2023 1:31:25 PM)
Apartments for rent in Vinhomes Ocean Park: Everything is premium finishes and fixtures, architectural design, globally inspired décor a stunning location where you're in a dream home
Take a peek at Vinhomes Ocean Park most luxury rentals
With resort-style pools, stunning views and luxurious bathrooms, Vinhomes Ocean Park's most expensive homes available to rent will have you living a life of luxury, but you will need some deep pockets. Apartments for rent in Vinhomes Ocean Park are worth checking out.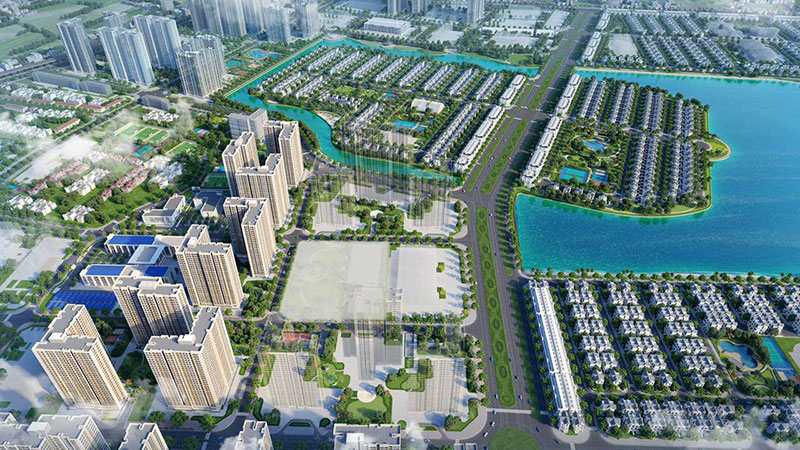 According to the latest data from batdongsan.com, the media apartment rent in Vinhomes Ocean Park is 900$ per month, and the median unit rent is $400 per month.
Some information about Vinhomes Ocean Park
Vinhomes Ocean Park is a large-scale urban development situated in Gia Lam district, Hanoi, Vietnam. It was developed by Vingroup, one of the best property developers in Vietnam. This project is created to accommodate up to 100.000 residents and will feature over 60,000 apartments, villas, and townhouses upon completion.
In addition to housing, Vinhomes Ocean Park will also offer a range of amenities, including schools, hospitals, parks, shopping centers, sports facilities, and more. The project is also designed to be environmentally sustainable, with features such as green spaces, water recycling systems, and energy-efficient buildings.
Learn about apartments for rent in Vinhomes Ocean Park
Nestled in the Long Bien district, in Hanoi's capital, this new development is spread across 66 towers and offers 50.000 luxury apartments with stunning views.
Apartments for rent in Vinhomes Ocean Park: Everything is premium finishes and fixtures, architectural design, globally inspired décor, a stunning location where you're in a dream home in just three minutes or dining on state-of-the-art food within walking distance on the first floor.
The property itself is made up of luxury apartments that are all impeccably styled – four two-bed, two-bath dwellings and one two-level, four-bed, two-bath penthouse, which also features a generously-sized balcony with ocean views as far as the eye can see, perfect for entertaining your friends and family.
Some apartments for rent in Vinhomes Ocean Park come in a Mediterranean style, featuring colors of cobalt blue, soft curves and arches, with natural finishings and textures to provide an essence of the light, airy seaside.
Another feature is the famous Scandinavian style, a purposeful suite with cozy styling and functional furnishings. In contrast, the sophisticated design in the New York loft apartment was inspired by a darker color palette fused with metal and timber décor, the perfect city dweller's home away from home.
Vinhomes Ocean Park also boasts a range of amenities, including heated and outdoor swimming pools. The complex also boasts a range of amenities, including a shared pool and BBQ area and secure undercover parking, setting the winner up for a lifetime of luxury living.
Source: villasvinhomesriverside.com
Read more: Villas for rent in Vinhomes Riverside
News