Villas for rent in Vinhomes Riverside - Renters will be drawn to it
(Update: 7/25/2023 3:37:55 PM)
Villas for rent in Vinhomes Riverside offer a peaceful escape from the hustle of lige and provides renters the opportunity to live in the land of nature
Villas for rent in Vinhomes Riverside - Renters will be drawn to it
Vinhomes Riverside is a high-class ecological urban area in Long Bien, Hanoi with the philosophy of sustainable development of a prosperous place to live with a romantic breath and beauty in harmony with nature in the style of a city along the river Venice of Italy unique in Hanoi. Villas for rent in Vinhomes Riverside offer a peaceful escape from the hustle of lige and provides renters the opportunity to live in the land of harmonious interference between nature and people.
The fact of villa rental in Vinhomes Riverside
Vinhomes Riverside villas have made it more competitive than ever for tenants looking for a place to relax after the hustle and bustle of working life – and in some regions, it has become near impossible to find somewhere to live.
Most of the villas for rent in Vinhomes Riverside Long Bien, Hanoi are surrounded by a winding artificial river system as a unique design highlight for the classiest urban area in Hanoi. Villas for rent in Vinhomes Riverside include modern or basic furniture in a variety of areas.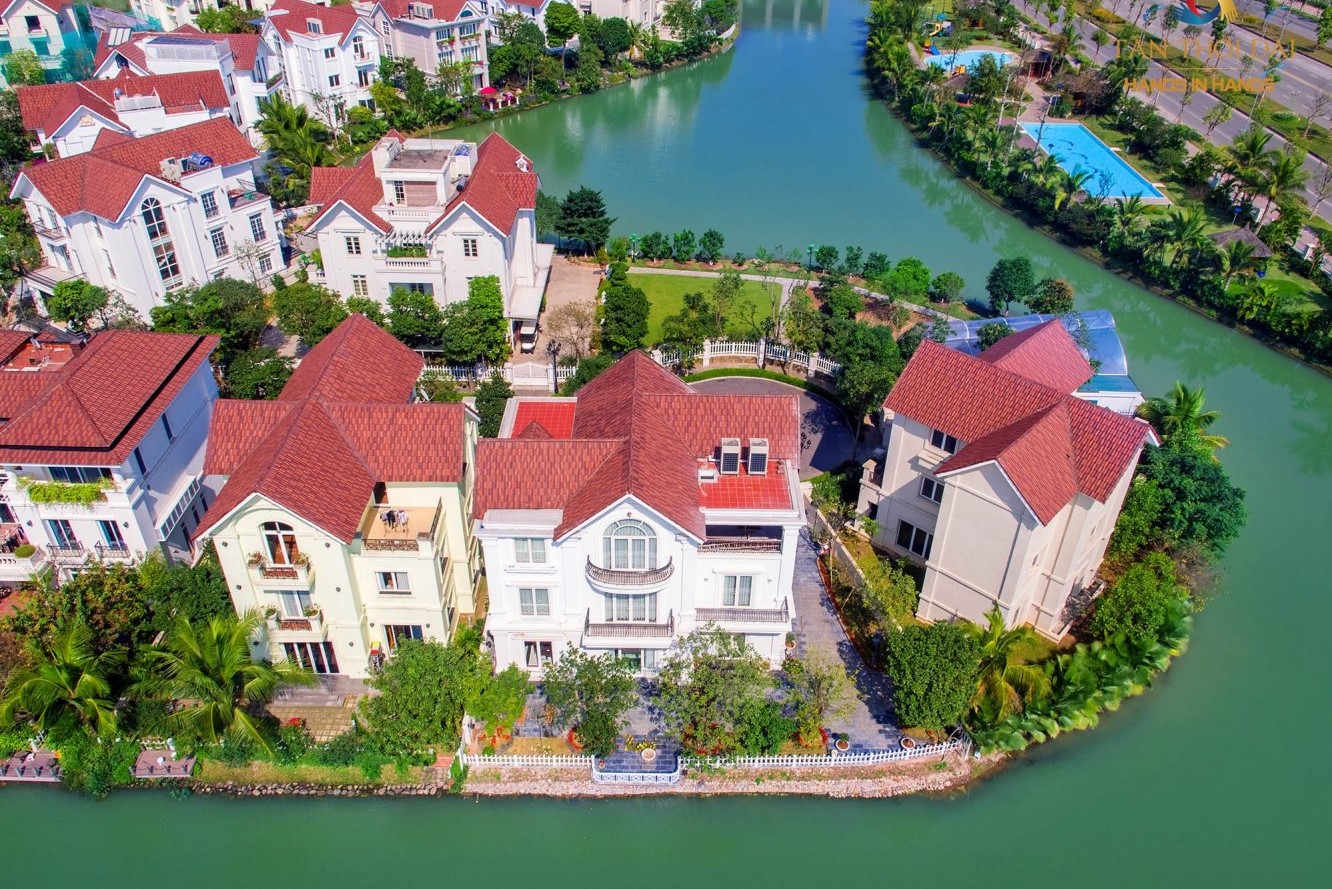 Generally, the demand for rental villas in Vinhomes Riverside is increasing day by day due to many factors. With a system of clear green rivers, diverse ecological gardens, bold colors of free nature and modern architectural complexes of public utilities, the Vinhomes Riverside project brings residents a perfect life.
Notably, Villas for rent in Vinhomes Riverside are located in a beautiful area, which is close to nature, worthy of their rental price. Leasing fees of Vinhomes Riverside villas for rent depend on the location, area, architecture, and types of villas,... The reference rental prices range from 2000$ to 4000$ per month.
What makes Vinhomes Riverside villas for rent attractive to customers?
According to a survey of some Vinhomes Riverside villa renters, the reason why customers prefer this villa is that:
All products in Vinhomes Riverside have high-quality with elegant designs.
The interior is also sophisticated and streamlined.
Moreover, the location is convenient, helping people to approach other destinations such as The Old Quarter, Hoan Kiem Lake, etc.
In particular, Villas for rent in Vinhomes Riverside are eligible for those who want to find a quiet place, and modern equipment to gather with families, friends, or partners.
Emphasizing the Exceptional Location of Vinhomes Riverside:
Nestled in the lap of nature, embraced by the tranquil waters of the Red River and Duong River, Vinhomes Riverside boasts an enviable geographical position that sets it apart from other residential areas. The seamless integration of eco-friendly elements and profound Feng Shui principles from the East has captivated the hearts of numerous homeowners, making Vinhomes Riverside their ultimate abode and promising grounds for success.
Connecting to the heart of the city is a breeze, thanks to the well-developed transportation infrastructure in the vicinity. Within a mere 15-minute drive, residents can find themselves amidst the bustling central city areas, and reaching out to neighboring provinces like Hai Duong, Hai Phong, Hung Yen, Bac Ninh, and Thai Nguyen is equally effortless.
The advantages of Vinhomes Riverside's location are unparalleled, earning it the coveted title of the "golden" coordinate for transportation connections. Situated at the Northeast gateway of Hanoi, at the confluence of four central wards in Long Bien District, this prestigious address offers a host of benefits, including:
- A leisurely 20-minute drive to the iconic Hoan Kiem Lake, where the heart of Hanoi beats.
- A mere 7-minute walk to the vibrant Times City urban area, conveniently bridged by the Vinh Tuy Bridge.
- Quick access to Noi Bai International Airport within just 30 minutes, ensuring hassle-free travel to distant lands.
- Proximity to National Highway 5, elevated highways, and essential bridges, allowing seamless connectivity to all central areas and neighboring provinces.
Not only does Vinhomes Riverside's location cater to the needs of city-dwellers, but it also presents the perfect opportunity for:
- Exploring nearby regions and cities with ease, offering unparalleled flexibility in travel.
- Facilitating seamless business trips for ambitious professionals.
- Enjoy rejuvenating vacations, thanks to the accessibility to various destinations.
- Embracing heartwarming family reunions in the comfort of one's hometown.
Utilities when renting Vinhomes Riverside villas
Vinhomes Riverside owns a chain of high-class, self-contained facilities that fully meet the daily needs of residents from shopping, and entertainment to sports and education without having to go far from home. A cluster of luxurious and modern functional buildings, including:
- Almaz. International Conference & Culinary Center
- Vincom Plaza Shopping Center
- Vinschool Kindergarten
- BVIS. International School
- BBQ Garden
- Dinosaur Park
- System of tennis/golf courts, basketball, badminton, outdoor swimming pool...
- Security system, surveillance cameras 24/24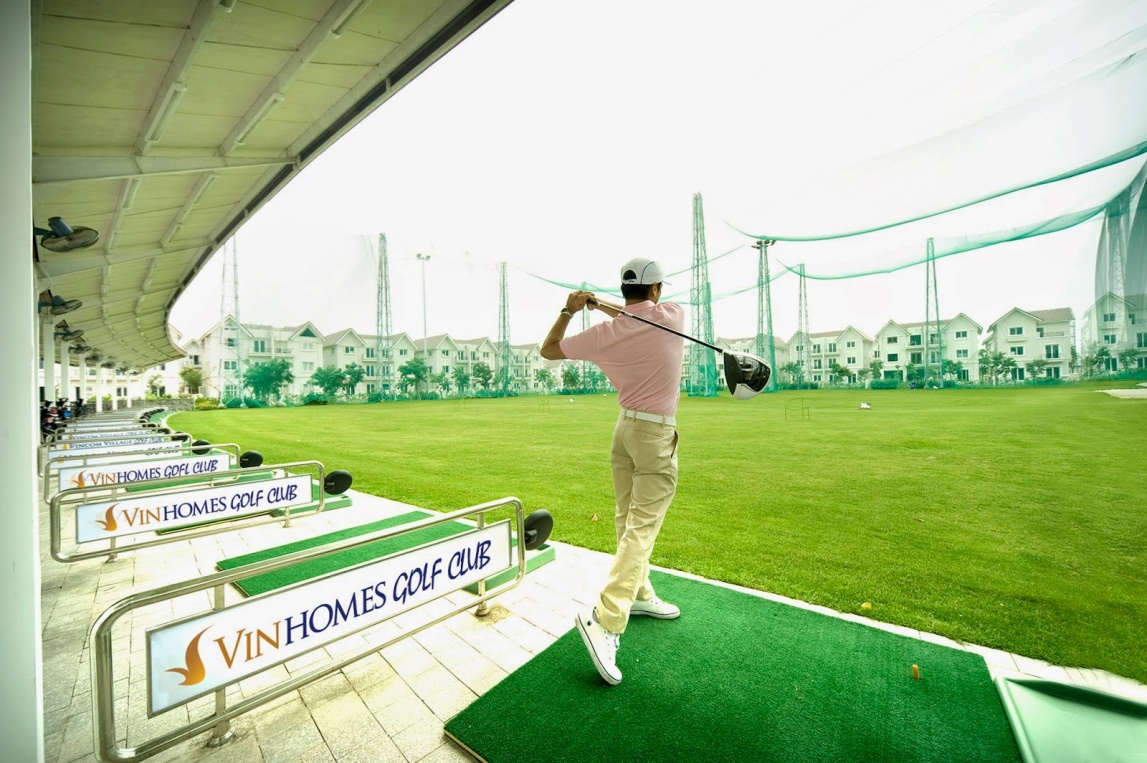 The Vinhomes Riverside villas carefully designed to offer the best in luxury living, if you are interested in this product, please contact us (Tan Long Land - Real Estate Agent) immediately for in-depth advice. Hotline: 0986 720 720
To learn more about villas for rent in Vinhomes Riverside, please contact us for in-depth consultations:
Hotline: 0986 720 720
Website: villasvinhomesriverside.com
Read more: Villas for sale in Vinhomes Riverside
News