OVERVIEW OF THE GARDEN APARTMENTS
The Garden Hanoi, is an outstanding ensemble in The Manor urban area. This luxury apartment building is located in the center of the new administrative area in the west of Hanoi. It is convenient for connecting from the Garden to the city center, Noi Bai international airport and industrial park around Hanoi.
INFORMATION OF THE GARDEN
- Name: The Garden Hanoi
- Investor: Bitexco Group
- Total land area: 70,273m2
- Development types: 6-storey shopping center and 18-storey building for high-end apartments and offices
- Apartment types: 1-2 bedroom apartments, 3-4 bedroom penthouses
THE GARDEN APARTMENT DESIGN
The Garden was designed in French architecture, with a harmonious combination between exquisite architectural lines, the colors and the unique dome has created an elegant building and sustainability over time. The Garden Apartment Hanoi is constructed with from 1-2 bedrooms in different areas from 41.7m2 to 117sqm and 6 luxurious penthouses with 3-4 bedrooms in from 250sqm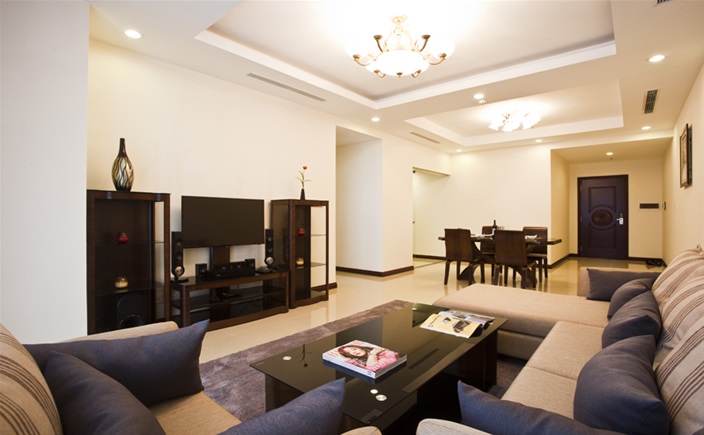 The Garden includes Garden Shopping Centre from the 1st to the 5th floor and the Garden apartment 18 floors Officetel beside the shopping mall, with 3 basement garage. The Garden was operation in late 2009, so far, with the selection of business partners, the Garden has assembled a large amount of famous restaurants and brand, luxury stores, cinema, Big C supermarket, sports center with fully modern exercise equipment, gym, dance, yoga, aerobics, sauna, massage, sauna, pool jacuzzi hot, cold, and pool. The utility of the Garden Shopping Center has met most of the demands for shopping, culture, entertainment, and other essential needs of the residents of The Garden Officetel. Security systems and backup utility buildings always meet the needs of residents of the Garden.