Selling villas at Vinhomes Riverside - the leading riverside ecological complex in Hanoi capital
(Update: 4/13/2022 8:20:48 AM)
Vinhomes Riverside villa opens up a separate and high-class living space for the wealthy in the East of the capital.
Luxury villas at Vinhomes Riverside - the leading riverside ecological complex in Hanoi capital
Vinhomes Riverside villas are designed according to 4 architectures: Italy, Greece, France, Indochina. In which, 100% of the villas in phase 1 are of Italian architecture, while phase 2 is mainly Greek architecture. The villas in both phases are designed with a large garden, of which 80% of the villas are located by the ecological river and the large lake.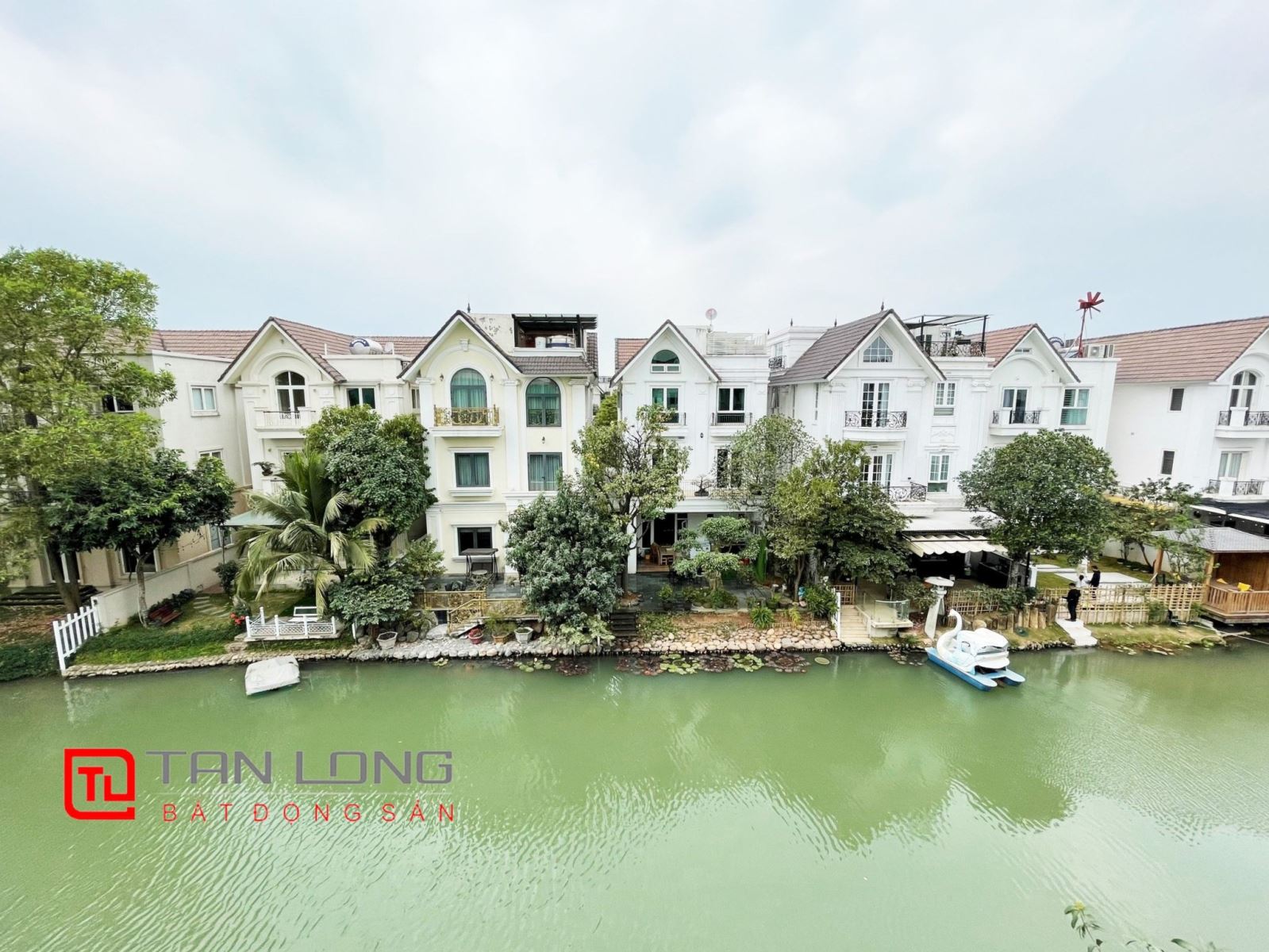 Single Vinhomes Riverside villa
The most advanced product line exclusively for prestigious owners, single-family villas in the Vinhomes Riverside ecological urban area are located at the eastern gateway, the new center of the capital.
With an area of ​​275m2 - 495 m2, each villa for sale Vinhomes Riverside Long Bien owns a spacious garden, where residents can freely design miniatures, tea tables, plant trees,... for family activities.
In particular, to affirm the peak quality of life of the rich, the single-family Vinhomes villas all possess a separate utility ecosystem with 5-star services such as daily housekeeping, garden care,...
In Hanoi, the single-family villa Vinhomes Riverside is considered a model for an exclusive living and resort space, as well as a style symbol of the elite. Vinhomes Riverside is one of the most expensive real estate in the capital.
Duplex Vinhomes Riverside Villas
Vinhomes Riverside built a total of more than 200 duplex villas with diverse areas ranging from 168m2 - 225m2. Duplex villas have 3 open sides, built on a smaller area than single villas. Three open sides also have certain areas to be able to walk and plant trees, garden, create a place to play for children… The structure of a duplex villa depends on the symmetry of the villa in terms of both color and color. , lines and decoration, so that both apartments have harmonious features with each other.
Vinhomes Riverside duplex villas are focused on harmonizing colors, lines and exterior architecture to achieve the highest aesthetic value.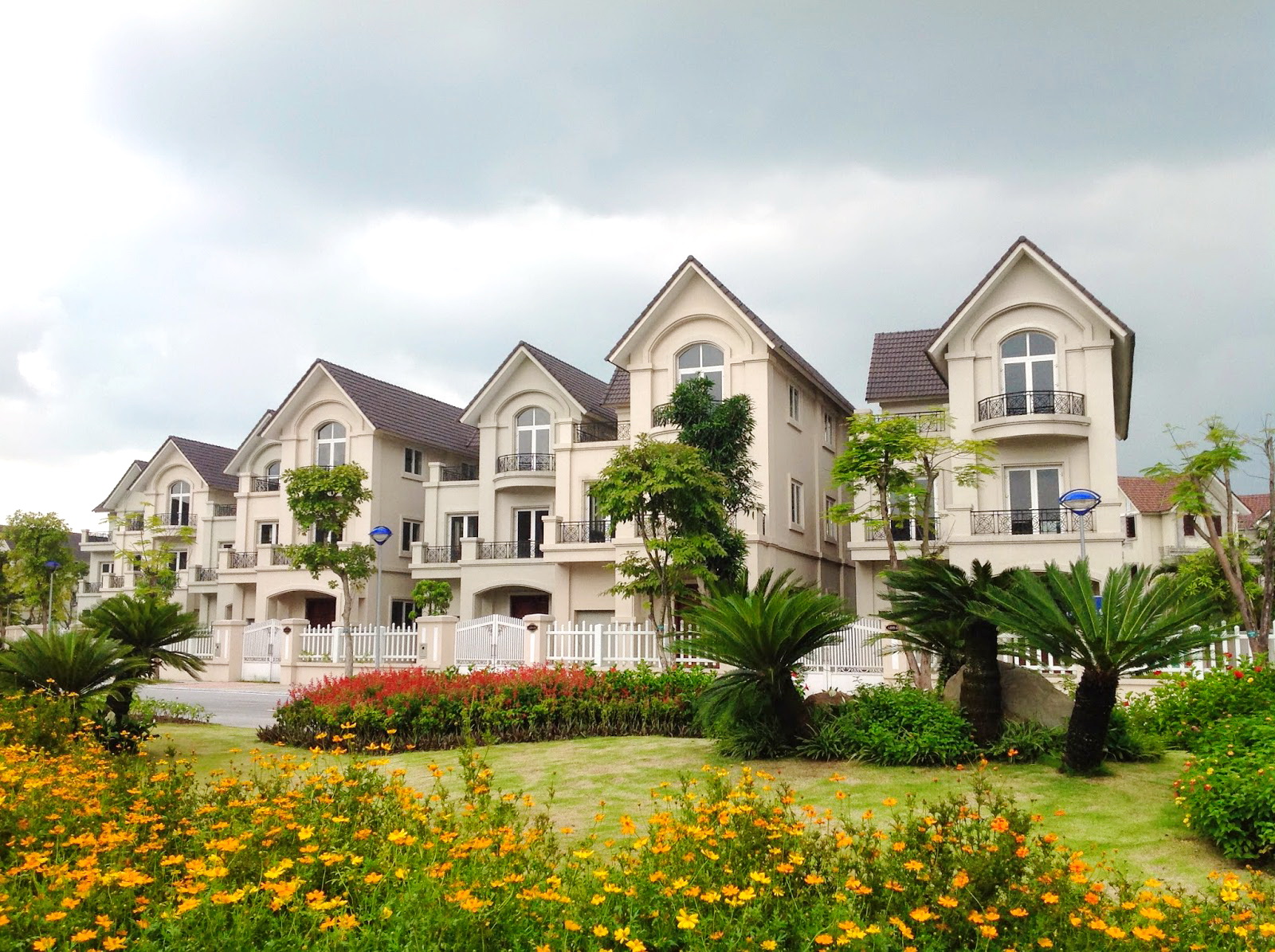 Quadrilateral Vinhomes Riverside Villa
Vinhomes Riverside quadrangle villa was built with 4 villas leaning back against each other, with stylized Greek architectural style with modern and sophisticated features. The quadrangle villas located in phase 2 of The Harmony with a 3.5-storey design, an area of ​​180m2, sell Vinhomes Riverside Villas for 13-15 billion.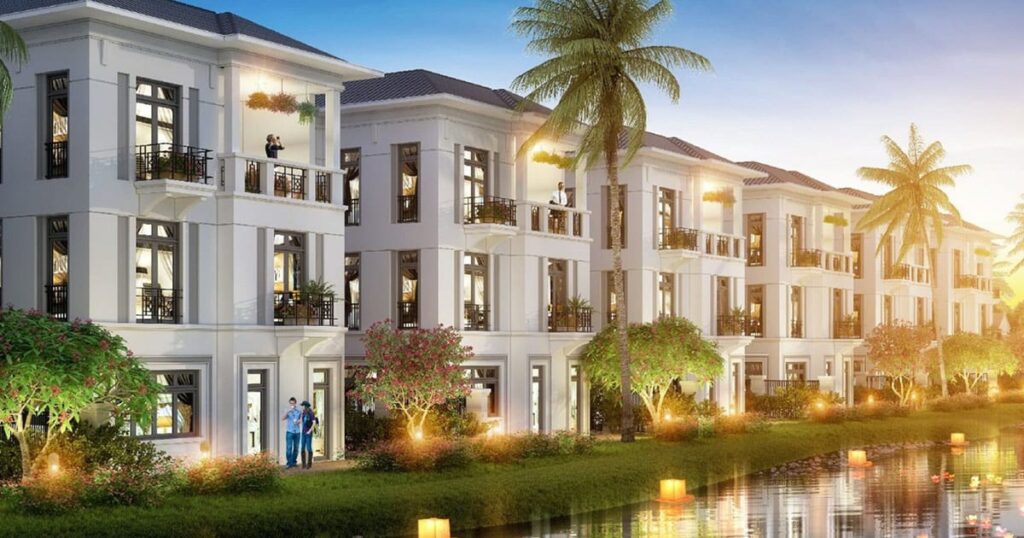 Adjacent Vinhomes Riverside villa
The adjacent villas are planned in phase 2 - Vinhomes Harmony project with a total of 560 lots with a height of 3.5 floors, an area of ​​​​from 88m2 to 146m2 and a green garden in front of the house, creating an atmosphere of space. A rare fresh life.
The adjacent apartments at The Harmony are designed in three architectures: French, Greek, Italian, with gardens in front and behind. The Harmony townhouse is the ideal choice for those who want to settle down in the "peaceful land" of Vinhomes Riverside, but do not have enough money to own expensive villas.
The villas at Vinhomes Riverside enjoy the density of trees, and the river landscape creating an ecological and peaceful life for the elite community that has strict standards for a place to live.
News